Lots of colour in the September garden.
Of course, the mums.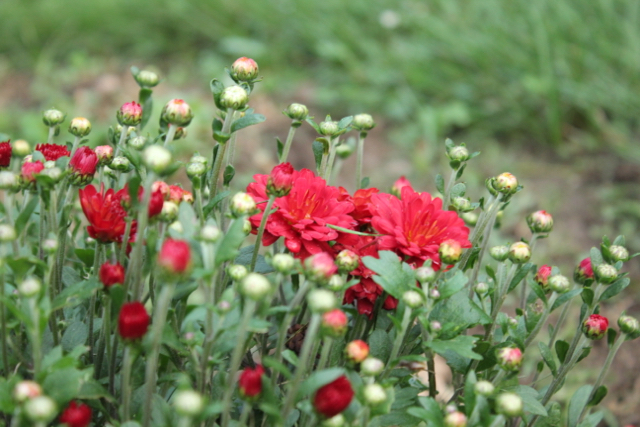 Kiss Me Over The Garden Gate.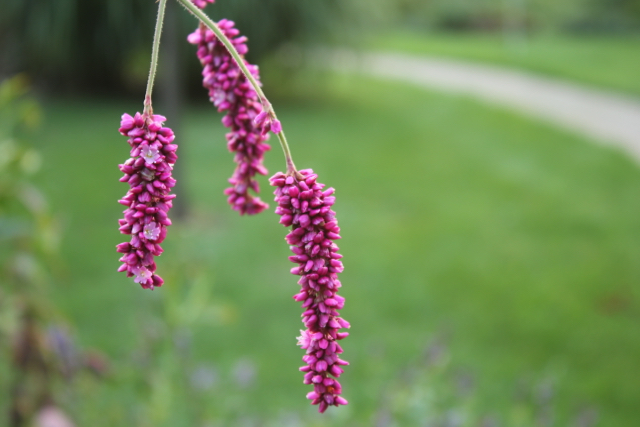 The Rose of Sharon  in blue, white and red.  Here's my blue one.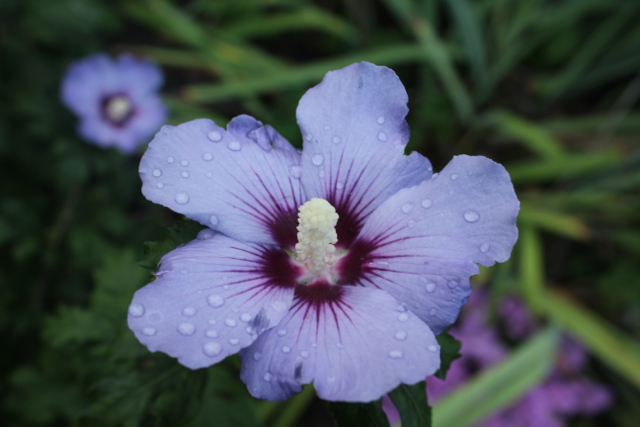 Miniature roses back for another round of bloom.
Dahlias are finally  ready for cutting.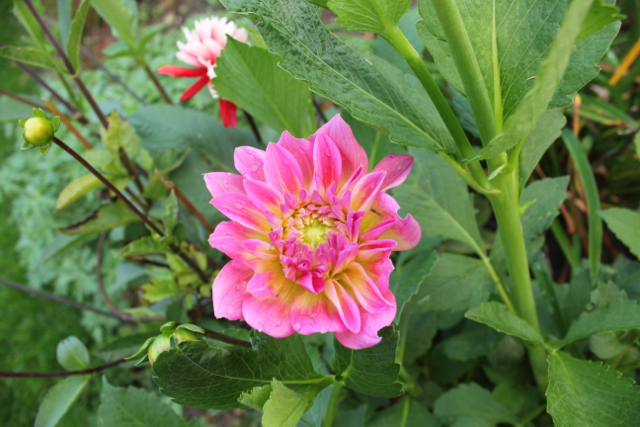 I am late on the dahlia train, but I am seeing that they are really beautiful and worth the effort.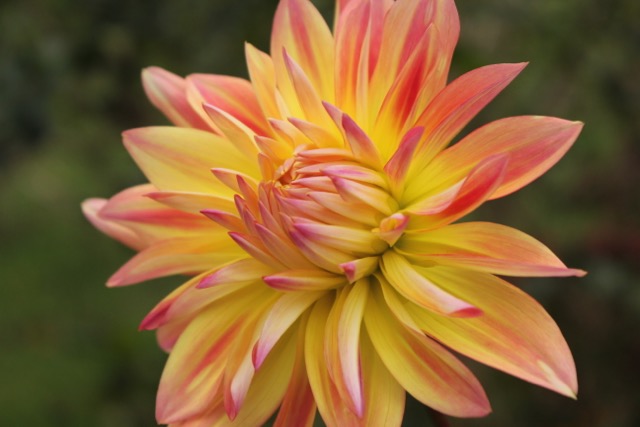 A few calendula.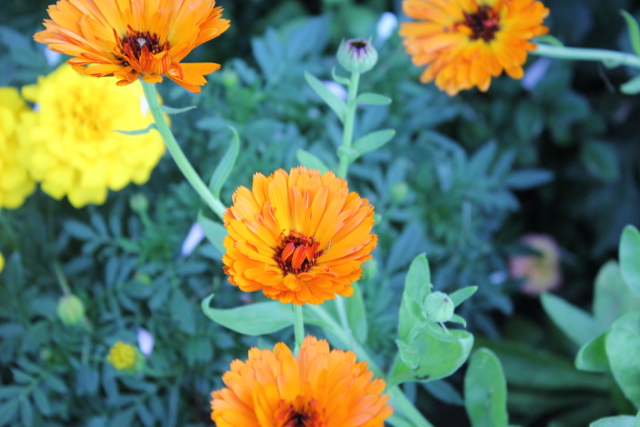 The fall crocus.  Big ugly spring leaves, then big ugly leaves dying, then a bare space where you can't plant anything,
but this shot of colour in September makes it worth it.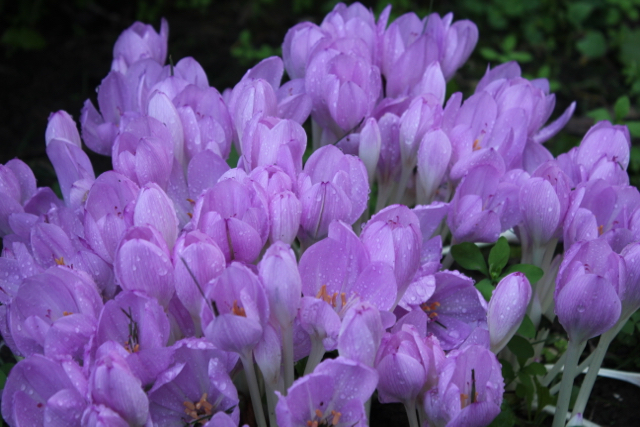 And the hydrangea of course.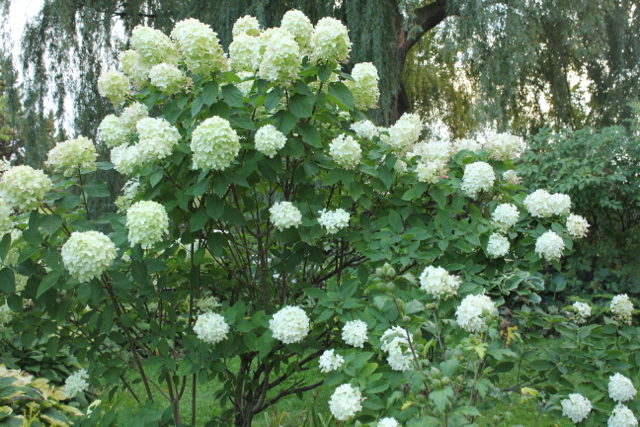 Colour is certainly not finished in the garden yet!