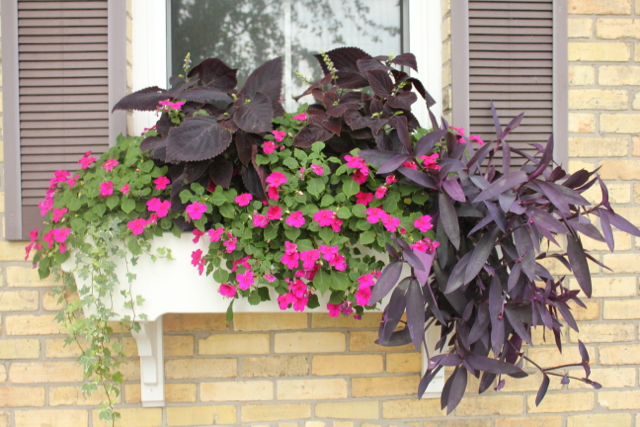 The driveway window boxes turned out really well this summer.
I usually do red impatiens but this year I tried the fuchsia, and I like it with the purple.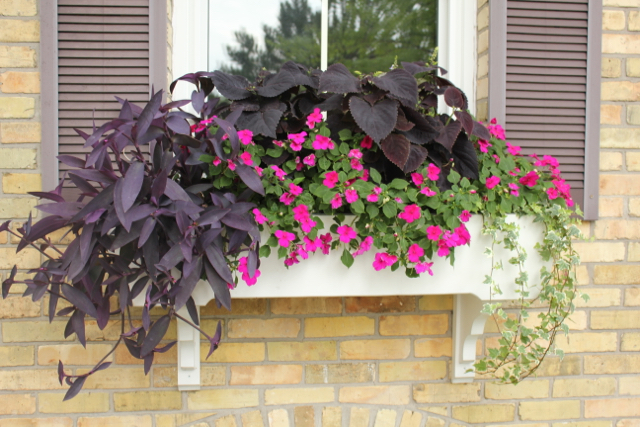 This two boxes mirror each other. The purple trailing plant is Setcreasea pallida 'Purple Heart'.
The boxes aren't balanced quite right.  The purple heart  grew more than I expected.
I will cut it back, and overwinter it in the house.  And I'll keep the ivy too.
The front of the house boxes weren't that great.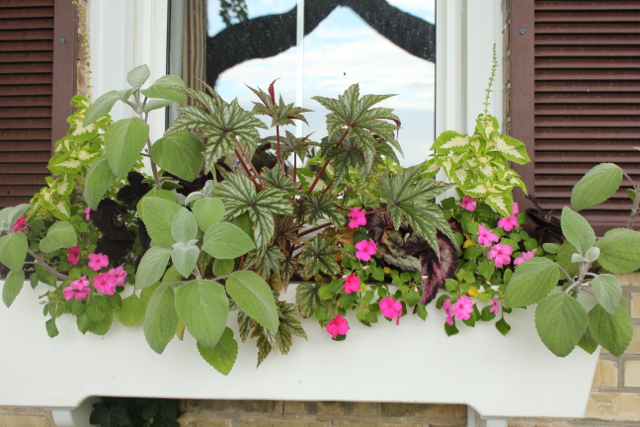 I don't care for the green foliage plant, although I grew it from seed to try it.
The centre begonia didn't seem to ever take off.
The impatiens never filled out.  I think I didn't water enough.
Although they were never at wilted stage, they were just too dry to flourish.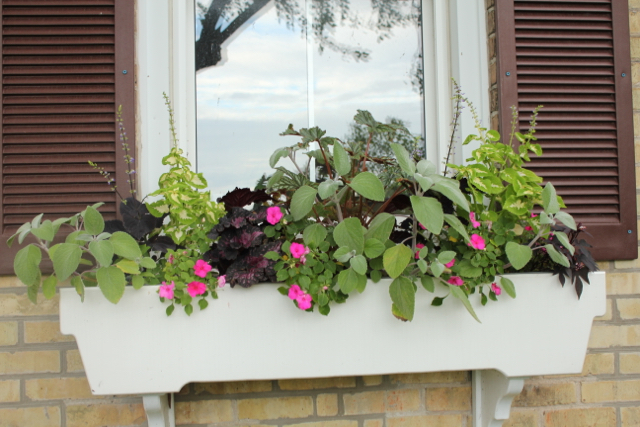 There are a couple of other little begonias in there to move indoors.
Here are the front window boxes from 2012.
Much better.  Mostly foliage.
Might have to do this again next year.