I had planted a new white bed this summer.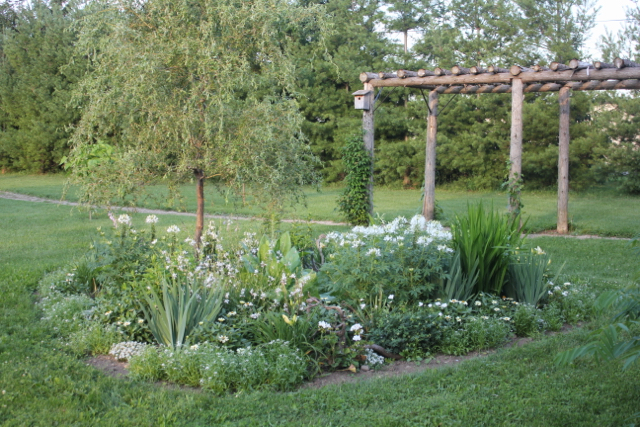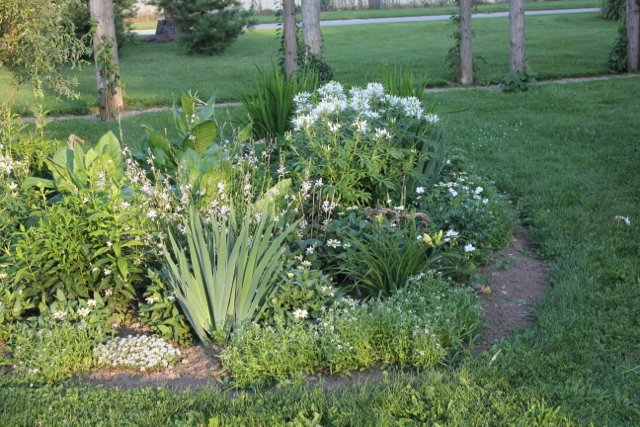 The cleome and nicotiana are in full bloom now.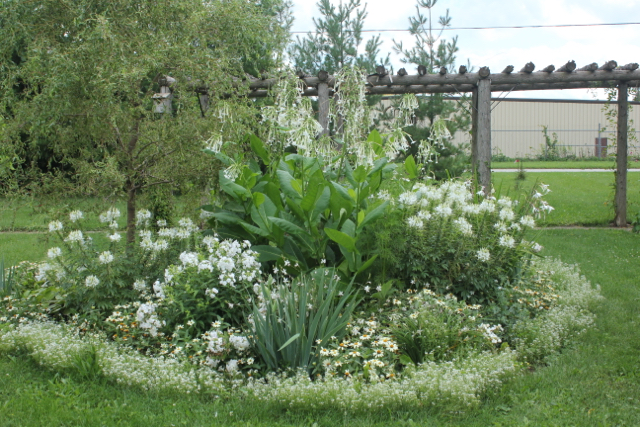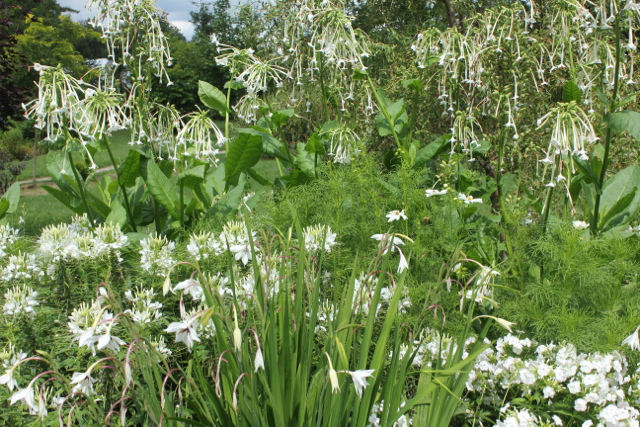 The acidanthera (peacock flower) and nicotiana have a lovely perfume in the evening.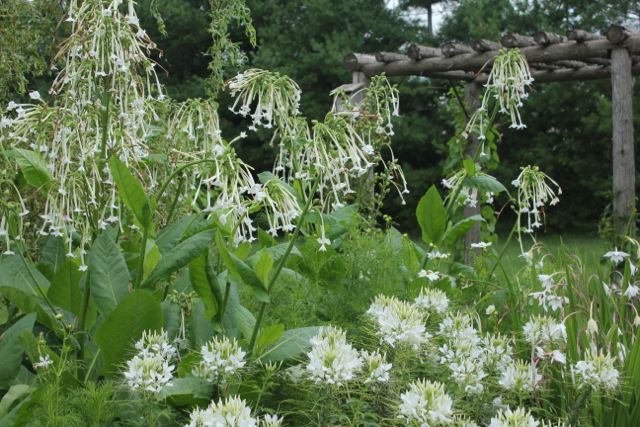 I would say the white bed has been a success this year.
The annuals are really outgrowing the perennials, so we'll have to see what next year brings.