A few days ago it looked like this in the backyard.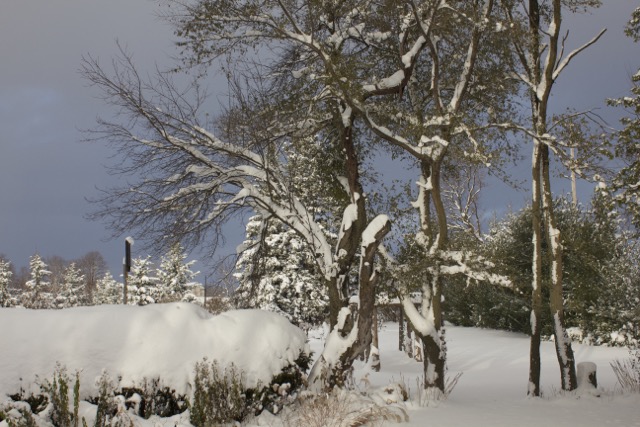 But we have had three mild days.  Today has the highest temperatures.
Now it looks like this again.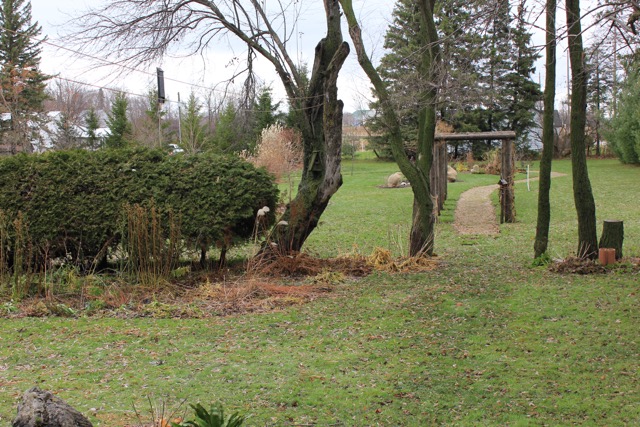 So I had one last chance to finish up the winter preparations.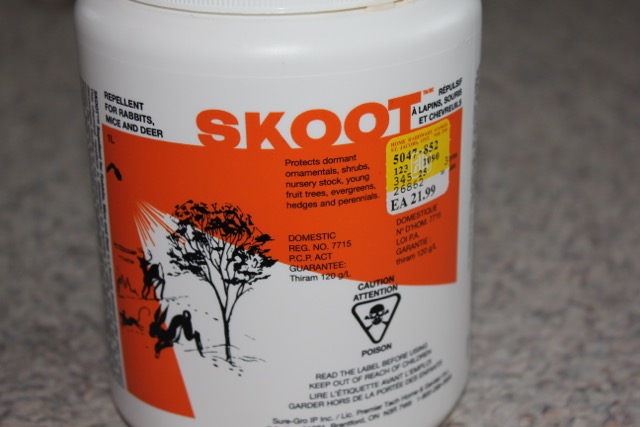 Skoot is a great product for protecting plants from rabbit damage.  I dilute it with 1:1 ratio with water, so it will spray well.  If it's not runny enough it will clog, and spray drips, not a nice spray.
I treated all the exposed vines, the younger trees, the tree peonies, some smaller shrubs, and even some evergreens.
Then I remembered I still had some parsley and beets in the garden.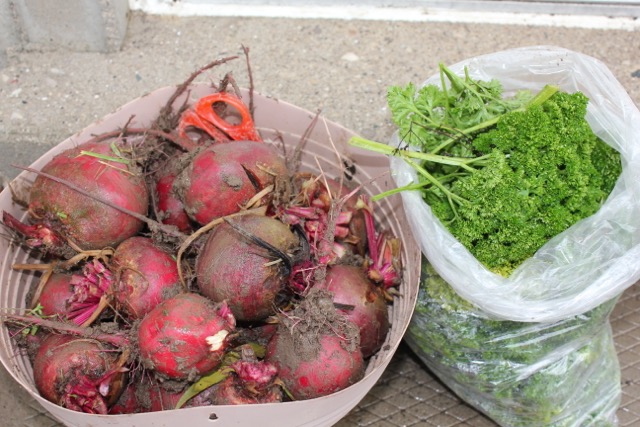 So I washed them up.  Chopped up the parsley for the freezer, and I'll cook some beets later this week.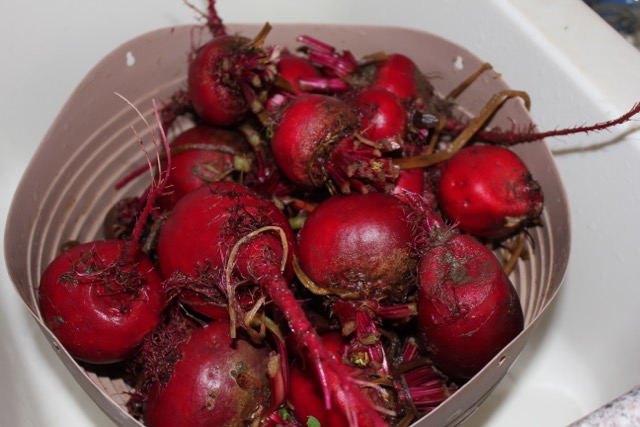 Now the yard is ready for winter.
Too bad I'm not.