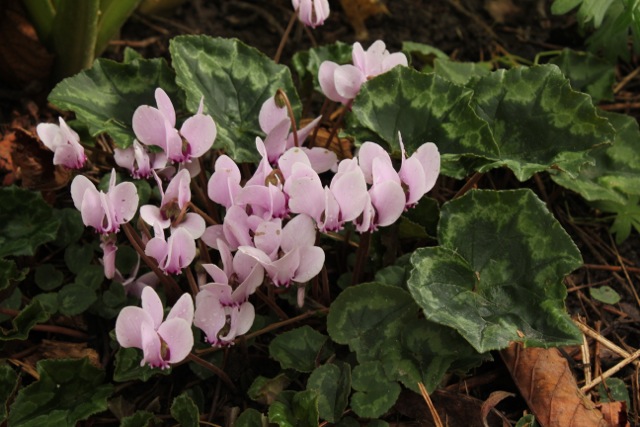 Years and years ago I planted some small cyclamen bulbs.  And this little patch has still survived.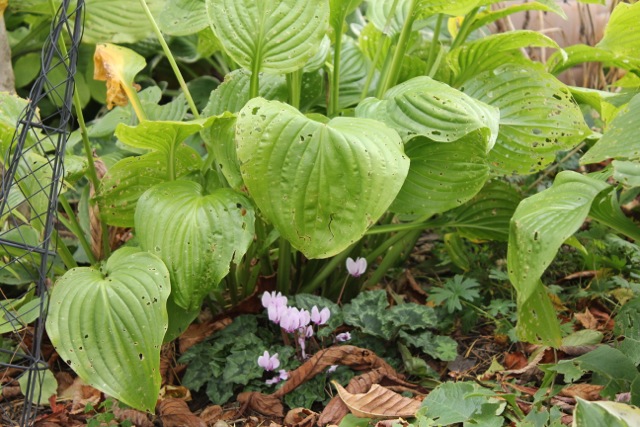 You can see them here hiding under the hosta.  Every year again they surprise me when they suddenly appear.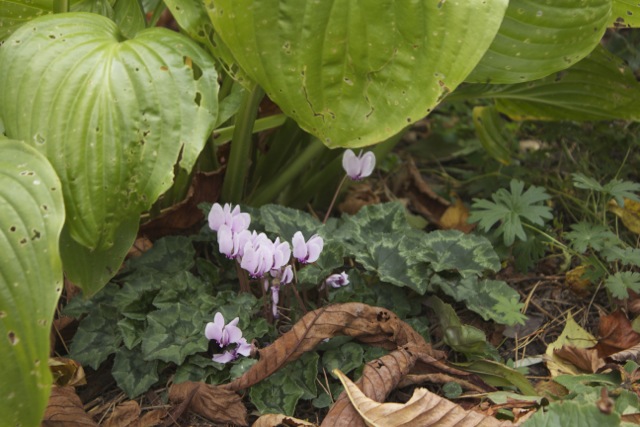 They are pretty small and delicate.  This patch has not grown much over the years.
When I read up on them, they should be hardy to a zone 4 with good snow cover.  I'm in zone 5 here, and they do get lots of snow protection.
The leaves are evergreen, there all season long.  Cyclamen look lovely in a woodland setting, with hostas and ferns.