Many years ago, my husband built this plant/light stand for me to start seeds.
I have used it every spring for about 25 years.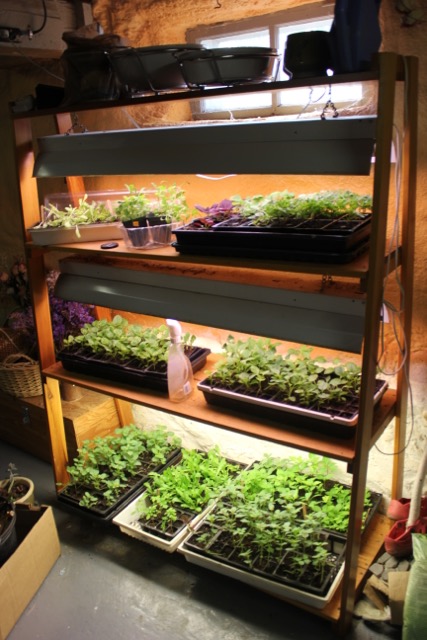 This year's seedlings are growing nicely now, and will be ready for hardening off in a few weeks.
Though I haven't had them for quite a few years, I tried a few marigolds again.
They are reliable colour, though really not that pretty, or fragrant, or good for cutting.
What was I thinking?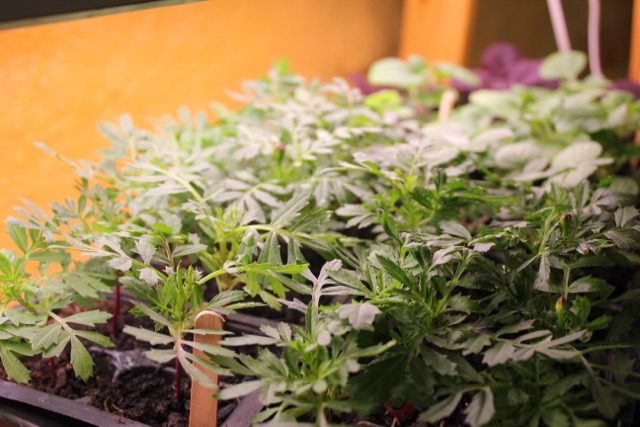 I have a wedding in the back yard this year so I grew two flats of tall snapdragons for cutting.
I have pinched them all back, so they are branching well, and stems are sturdy.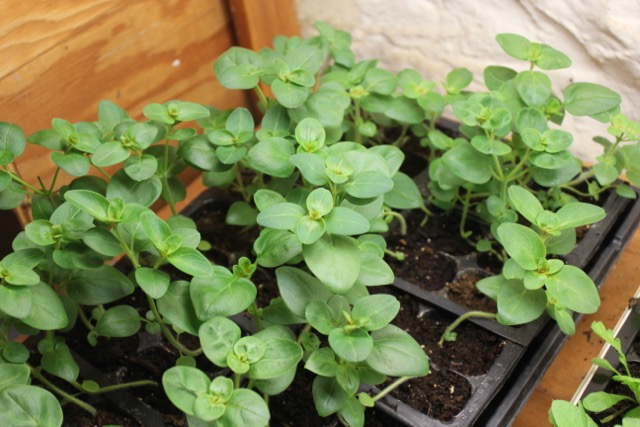 Also, two trays of asters.  These are beautiful and excellent for cutting bouquets.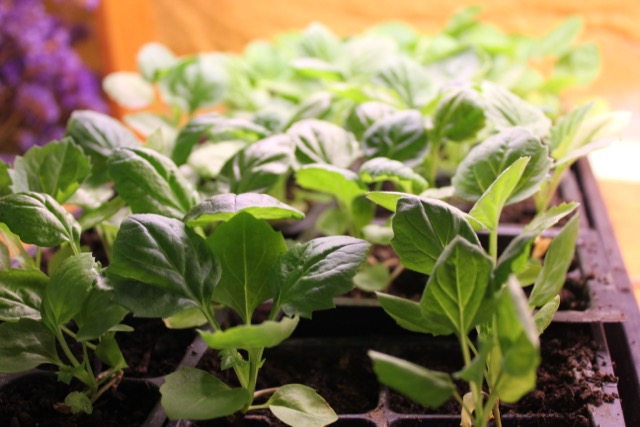 Some statice, although I don't know if it will be blooming by the end of July for the wedding.
This ageratum has longer stems for cutting.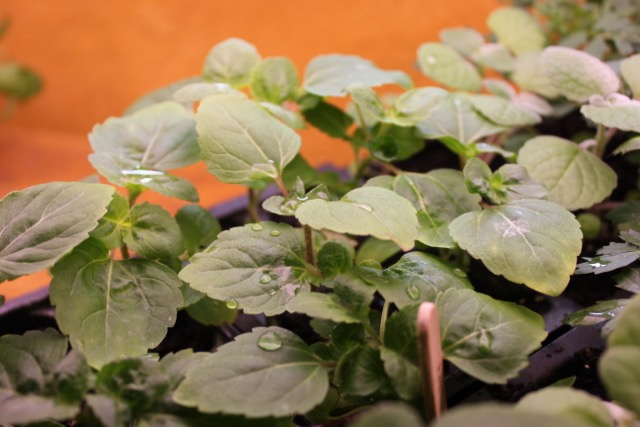 Some swedish ivy just to try.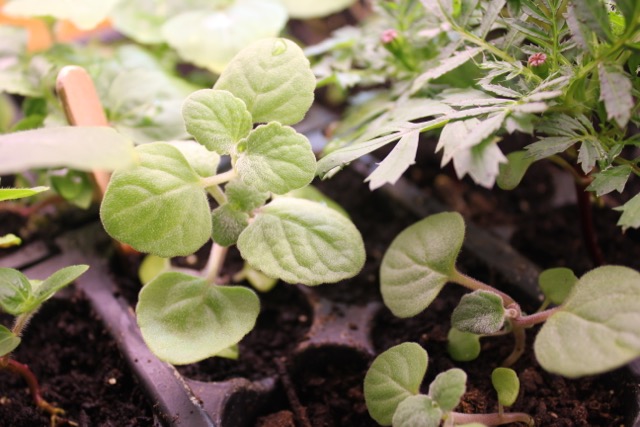 Coleus. I thought it was a mix, but they are all the same.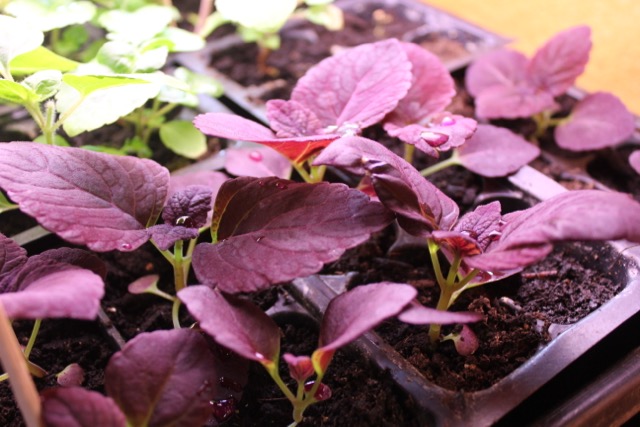 Even some cleome germinated, from some seeds I  had saved.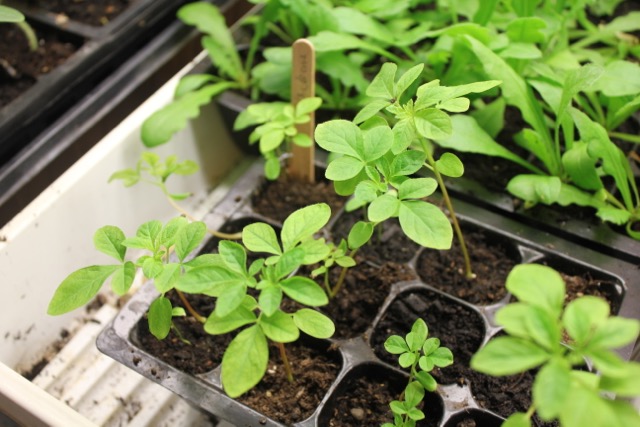 And some assorted peppers and lettuce.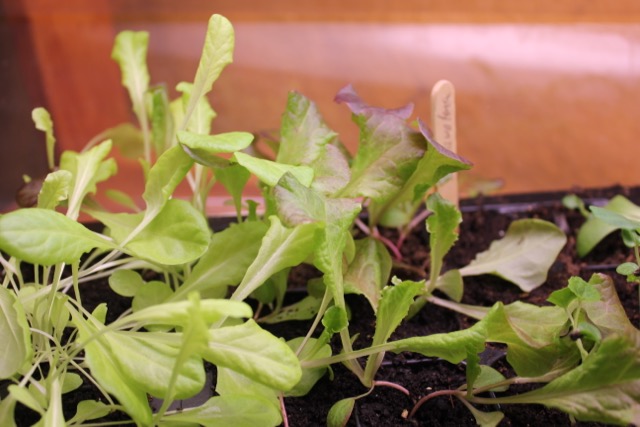 You can have great success with seed starting, and you can find all kinds of seeds for stuff you will never find in the nurseries.
And it's a wee bit of playing with seeds and soil and plants that you can do in February!