Last fall I dug a new flower bed, that would be only for white blooms. (Disregard rogue yellow daffodil…)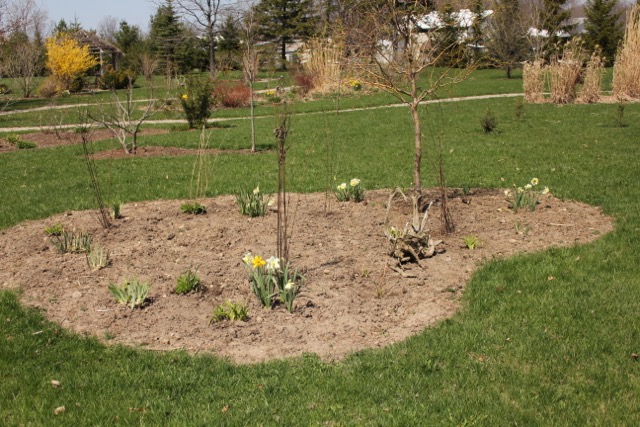 This summer I have planted a variety of perennials and annuals, and it is now filling out nicely.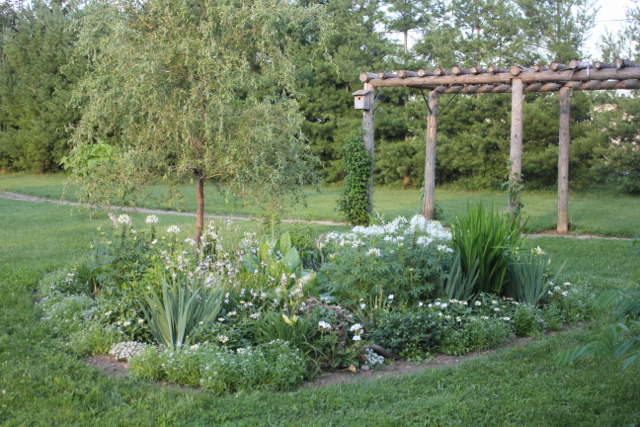 The zinnia and alyssum are lovely together.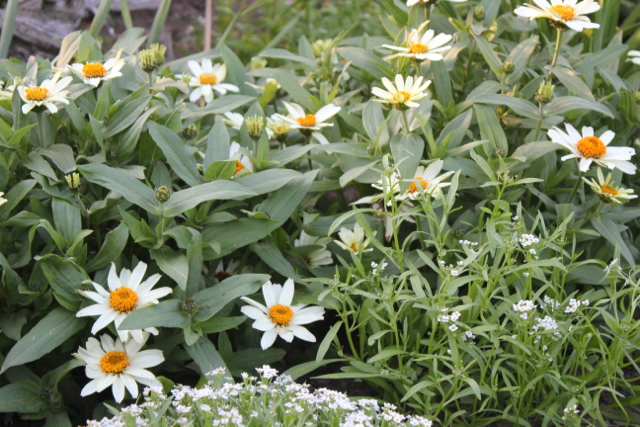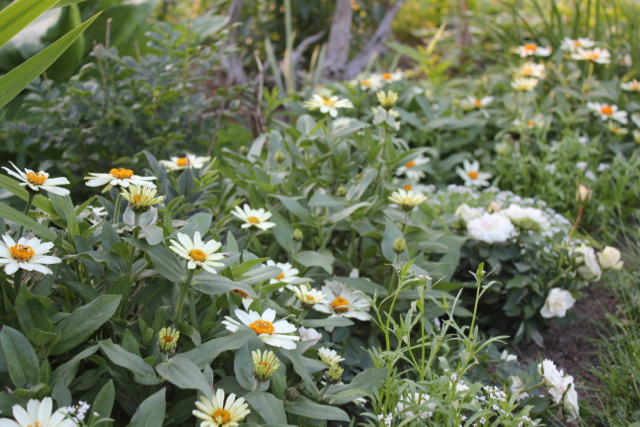 White cleome is striking and so interesting.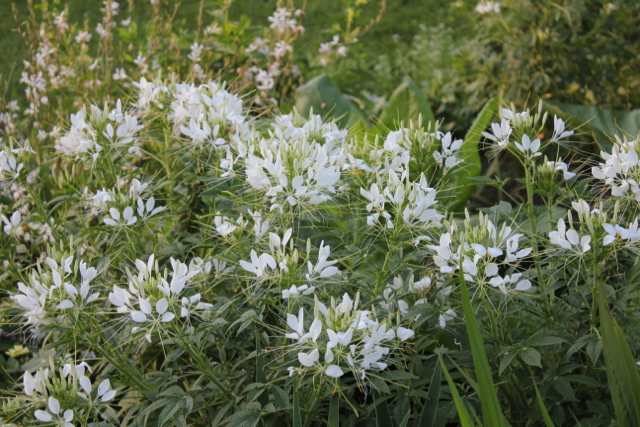 I found a few little white roses to tuck in.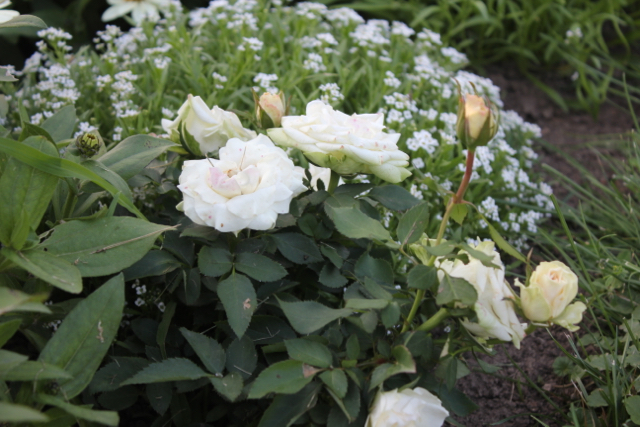 Miss Manners Physostegia – Obedient Plant, which I hope stays obediently well sized.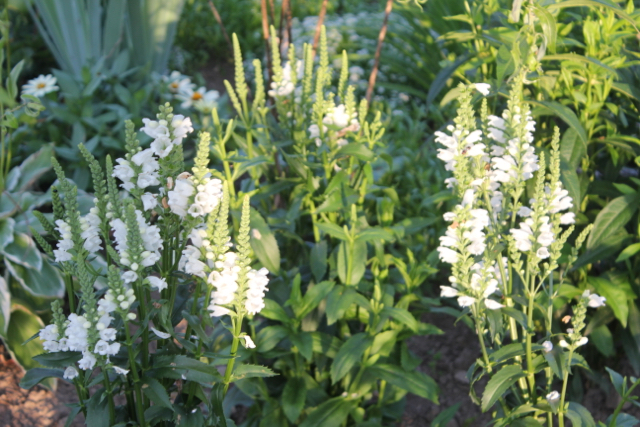 The Acidanthera isn't blooming yet, but a nice contrast in the bed with the spiky foliage.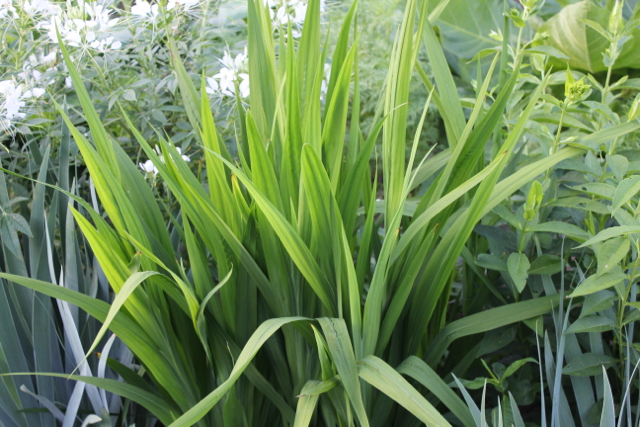 The whitest daylily I could find.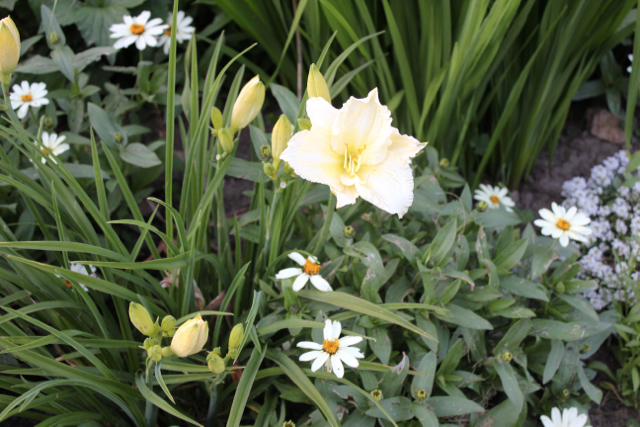 White Cosmos and nicotiana sylvestris are coming along.
One nicotiana is starting to bloom.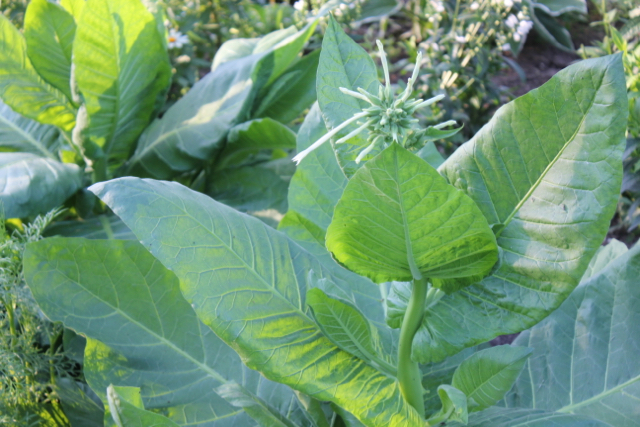 There is also a gaura and a few white geraniums.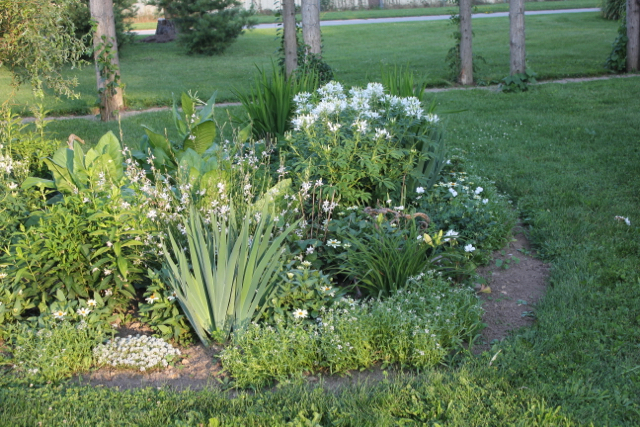 I love this mixture of perennials and annuals.
More work but definitely more bloom time, and I'm finding you need a lot of blooms for the white to make a statement.
Always fun to try something new in the garden.