We have a deck on the north side of our house. Most of it is covered, but the part that is not was in bad shape and had already been replaced a few years ago. It was time again to repaint the wood that is under the roof.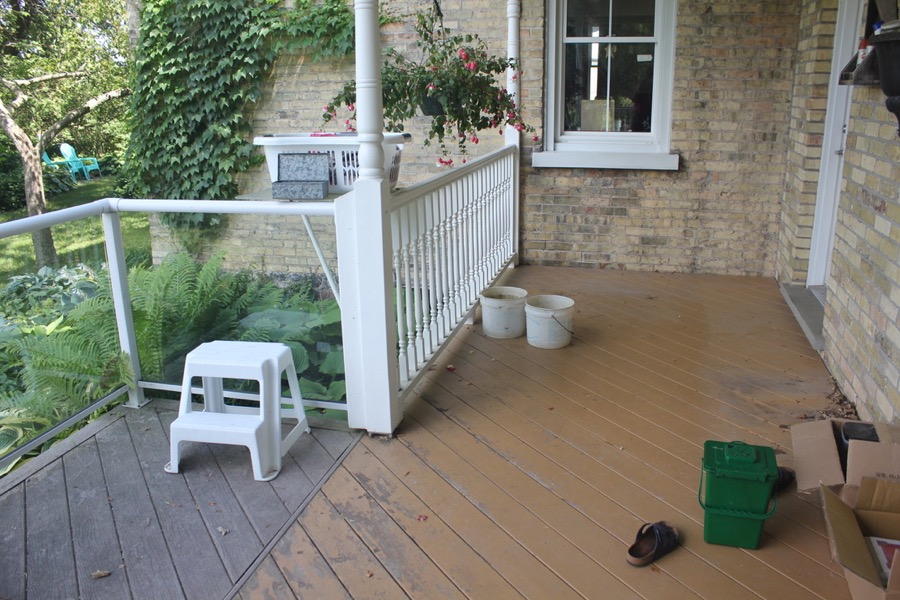 So it was decided in 2019 to just redo the whole deck. First step: clear off the deck and then remove railing and posts.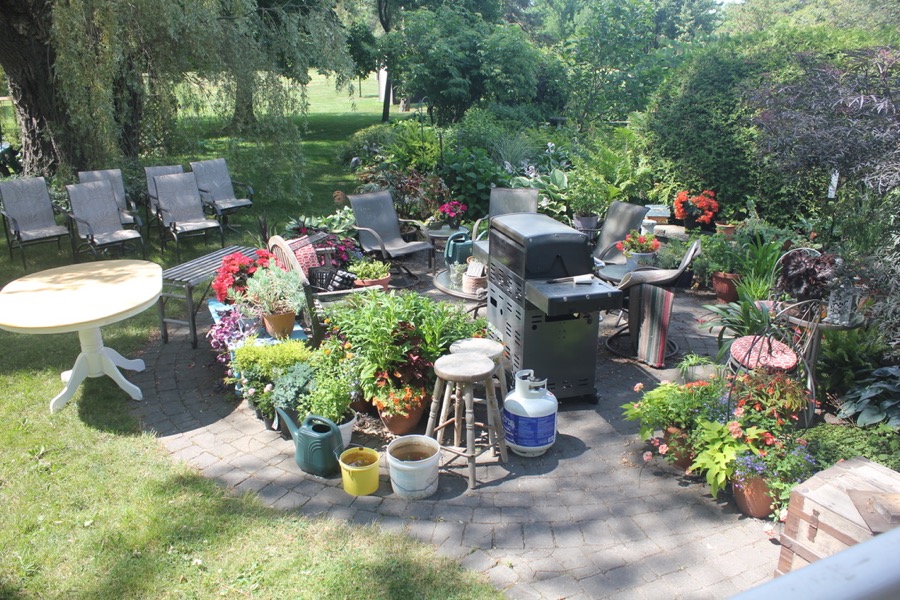 Then all the boards need to come off.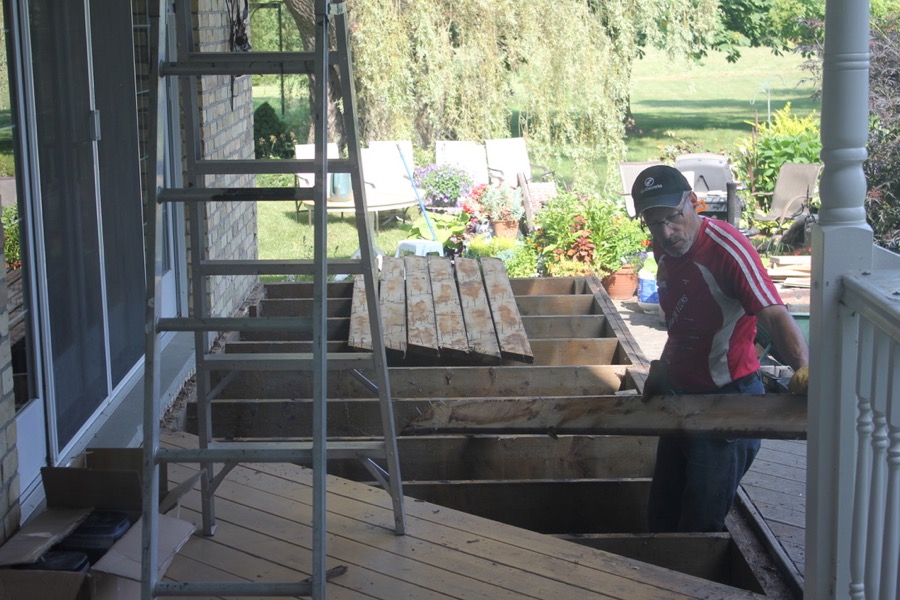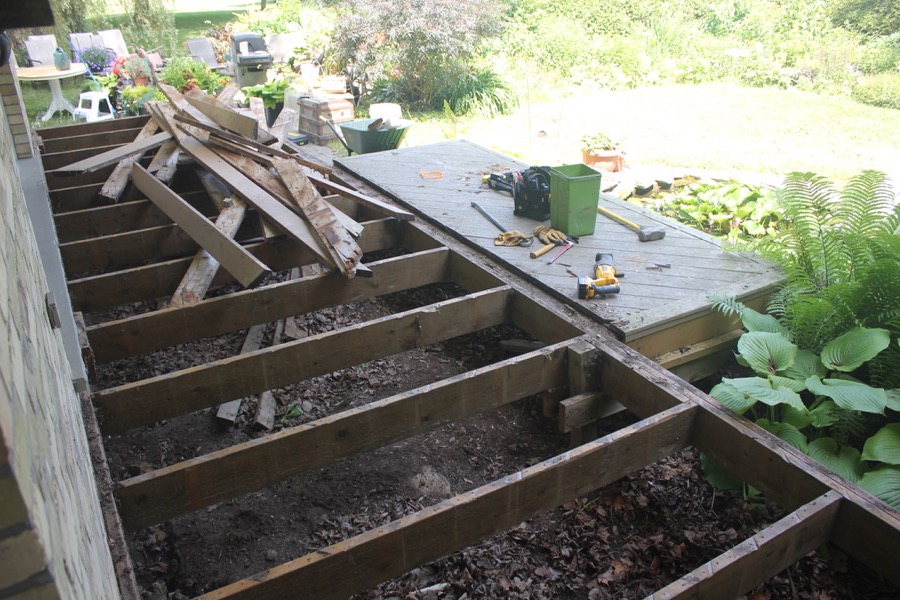 New supports had to be put in between all the old joists.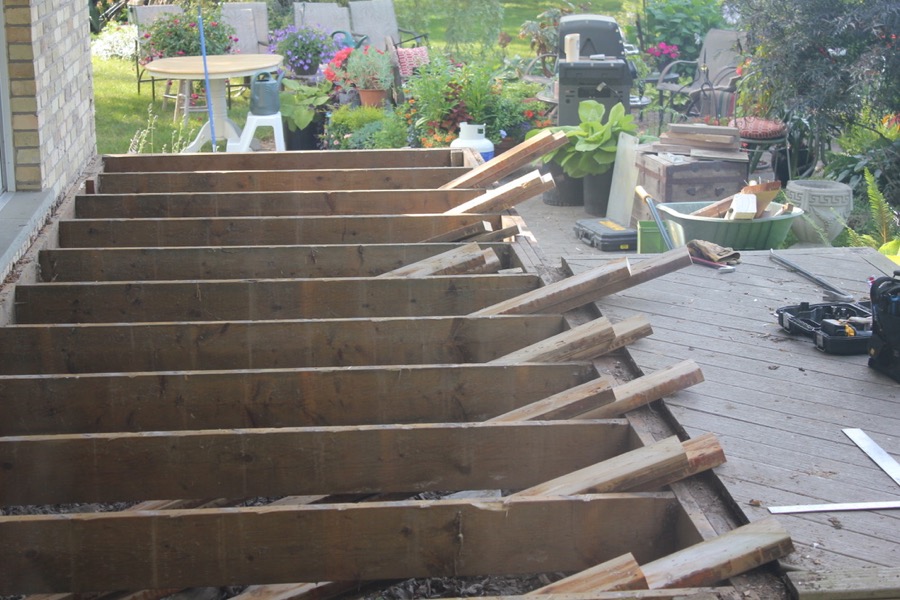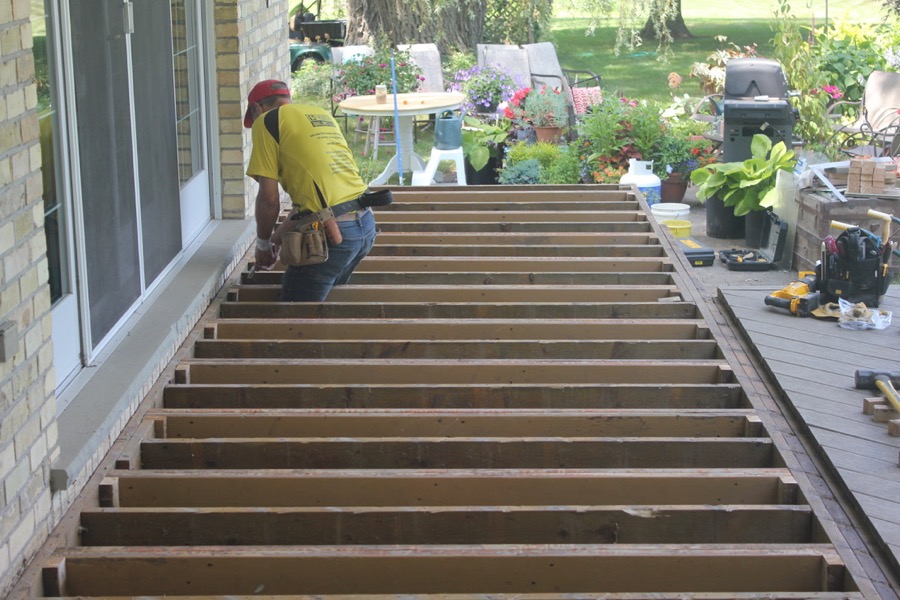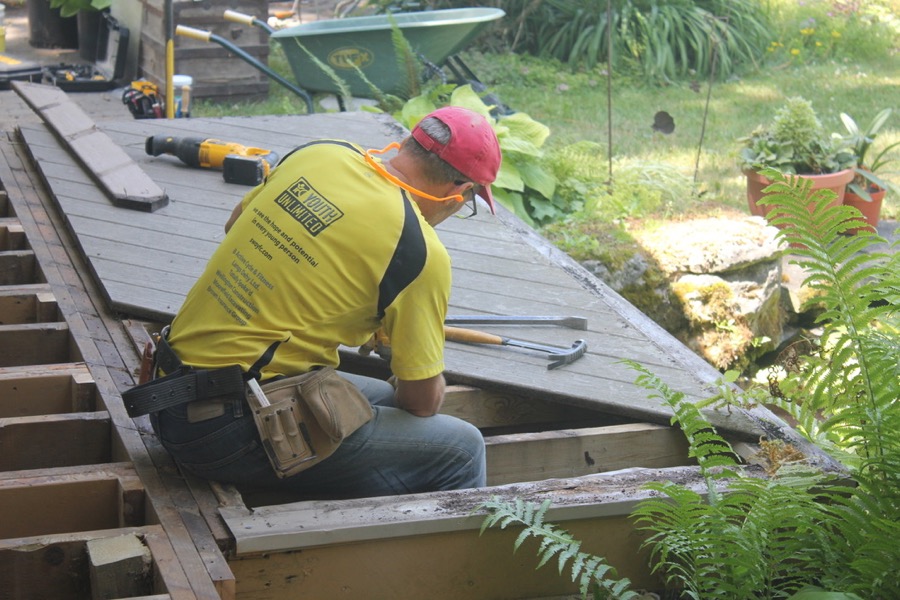 Then finally the new decking material was laid on.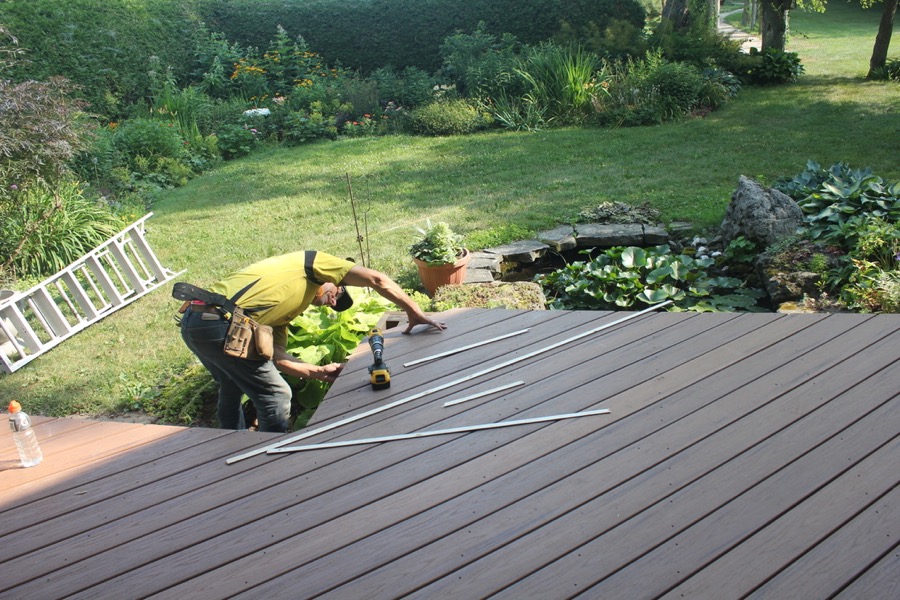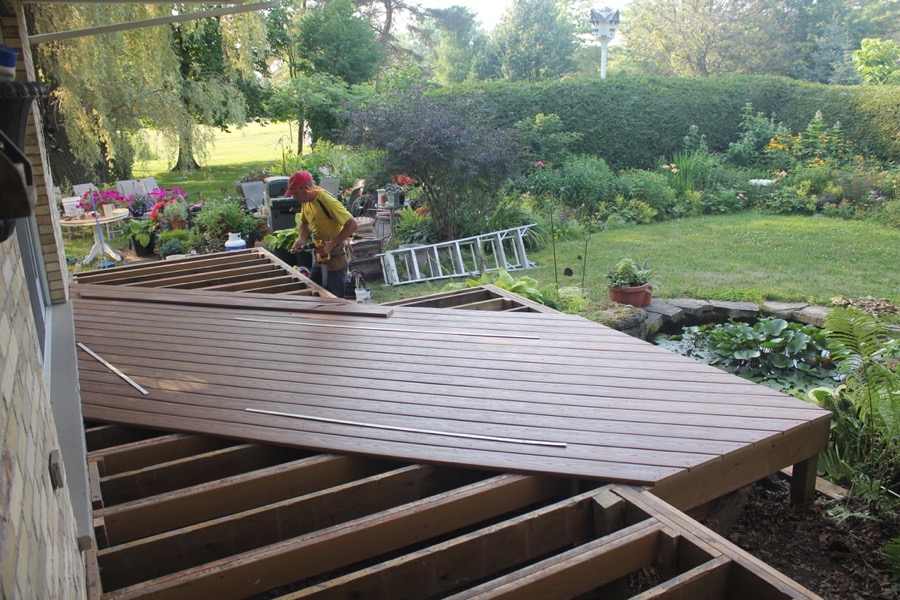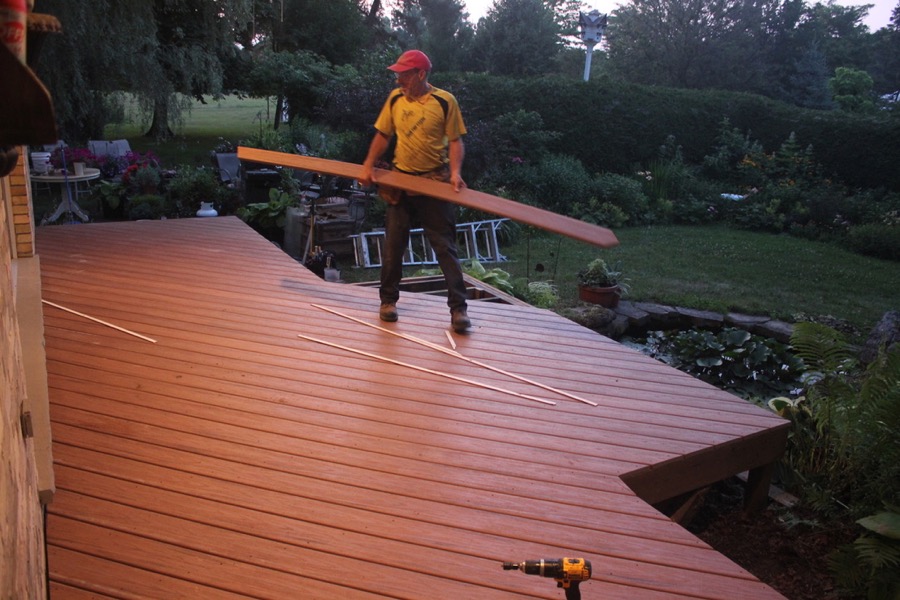 We replaced the wood railing with clear plexiglass railings.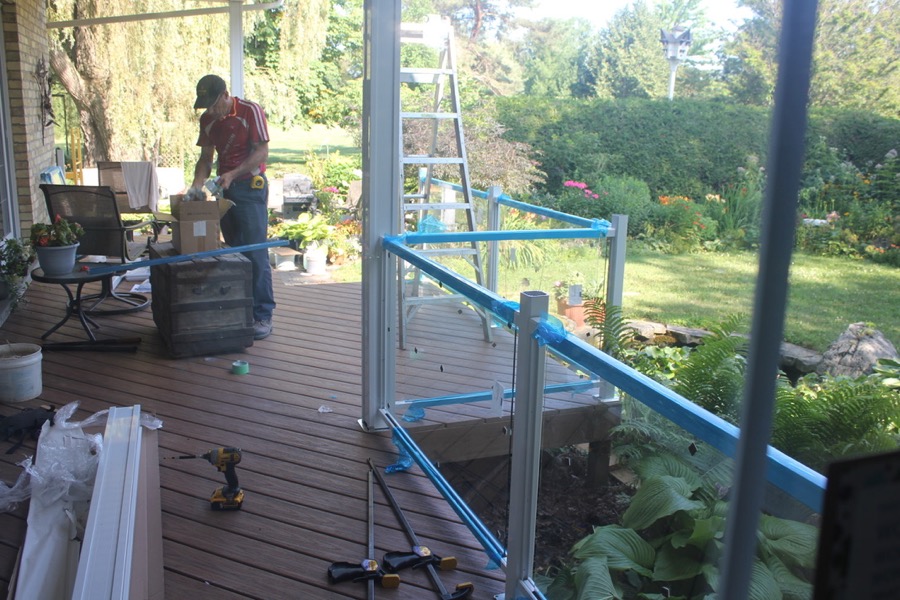 It is a composite, not wood. Low maintenance. Turned out really nice!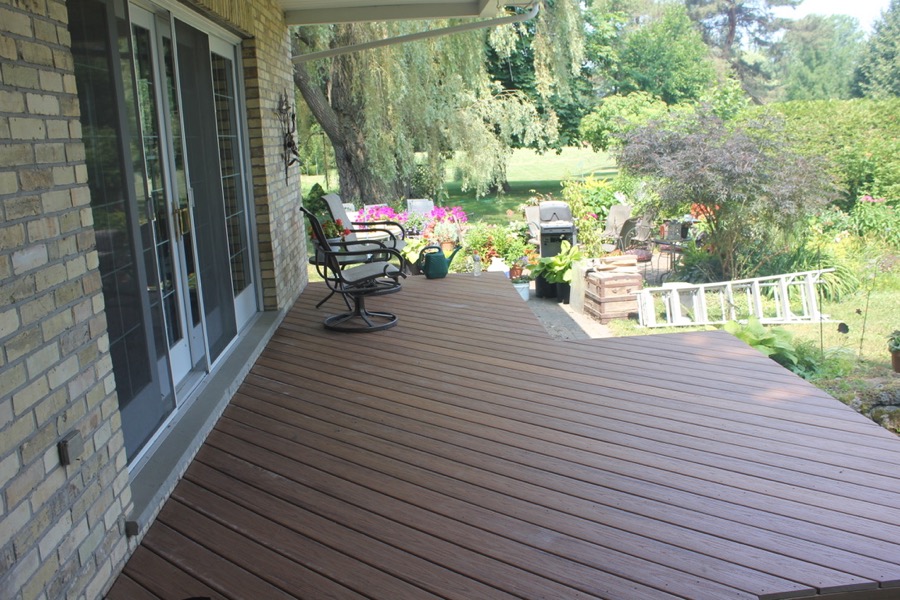 This deck is a shady shelter from the summer sun, and we enjoy eating out here too.