It has been rainy and cool for many days.
But when I have a chance, I take a quick walk through the garden to see what's new.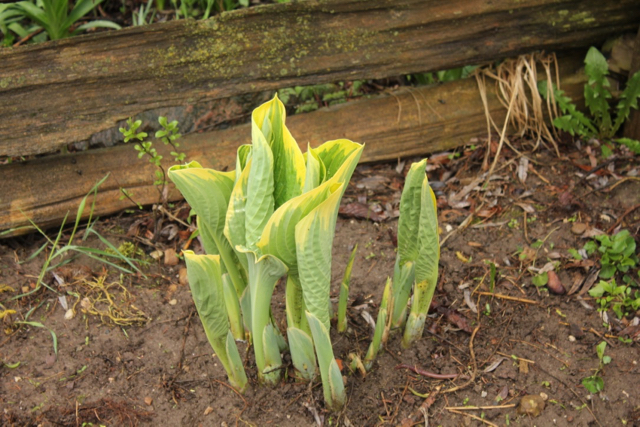 Hostas are coming up.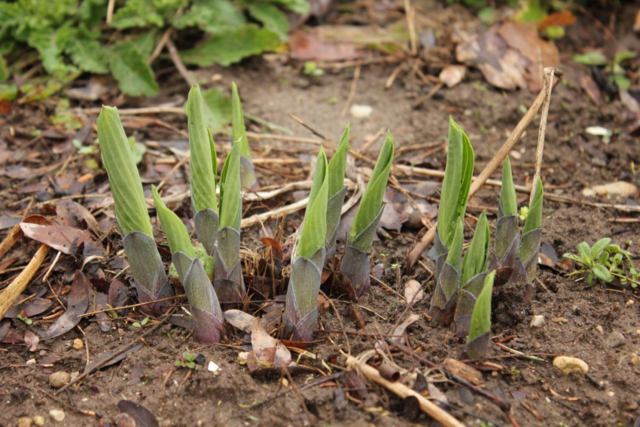 Agapanthus made it through another winter, and are good sized clumps this spring.
Relative to last year anyway.
Strange moss or lichen on this tree.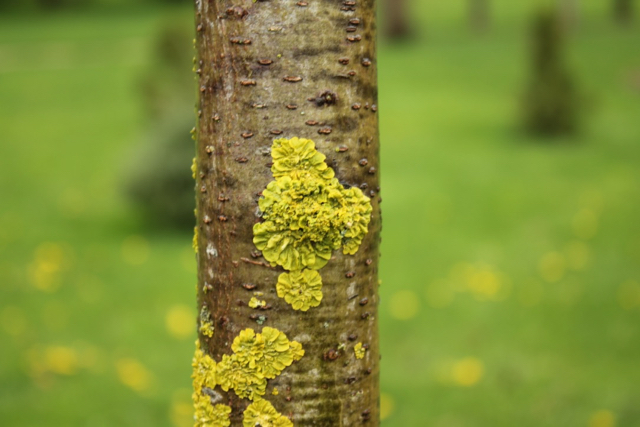 The few tulips that I have are lovely.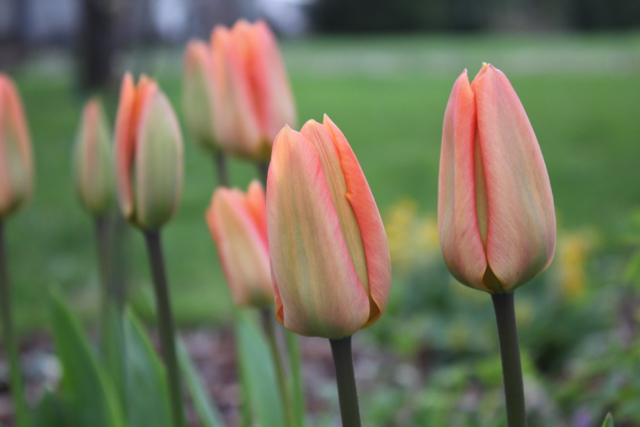 Forsythias are getting leaves, yellow blooms carpet the ground.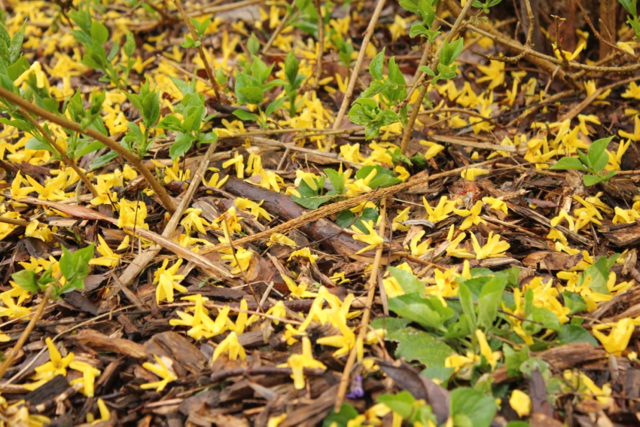 Trees budding.
Cowslips are as early and reliable as ever.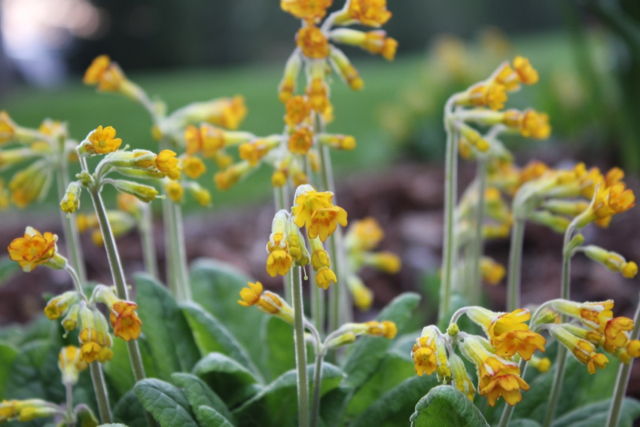 Tiny violets pop up here and there.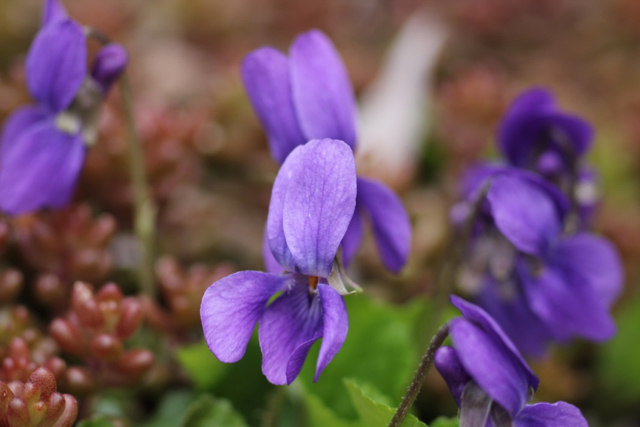 All the rain will help the trees and shrubs get off to a growing start,
but I would like to get a few more days in the garden in May!