This year I grew two short rows of  Black Turtle Bean.
One package cost $4.35.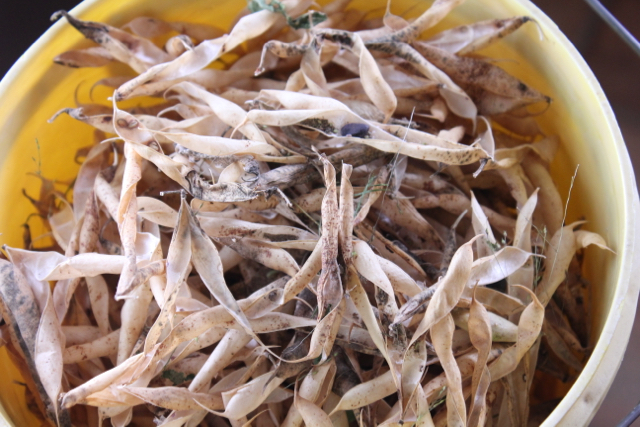 I had about two small pails of pods.  It wasn't a great crop because of the drought this summer.
They were really dry in the pods already, but I'll leave them on the cookie sheet to dry a bit longer.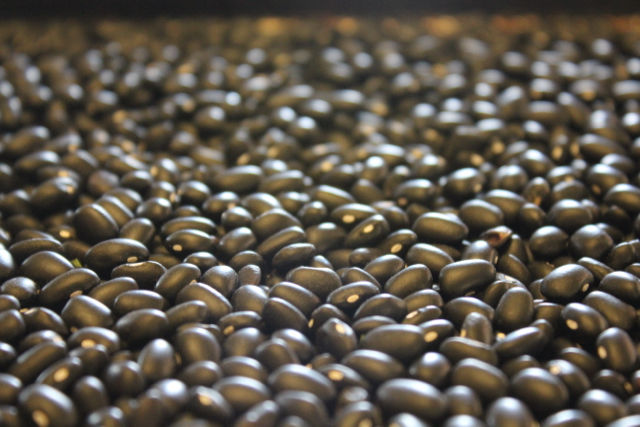 I'll use them this winter in soups and winter salads.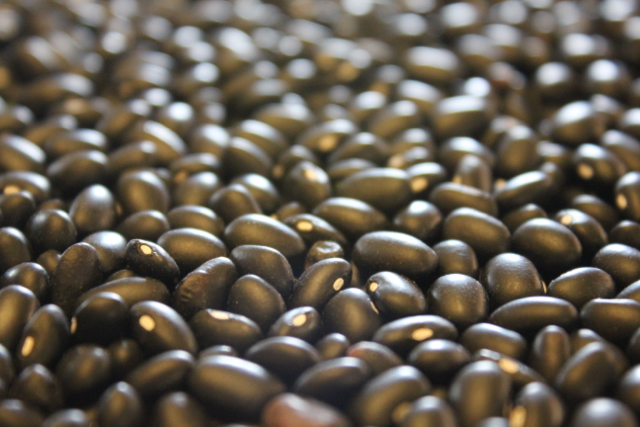 I'm not sure there is even $4.35 worth of beans here.  And with the work of planting, weeding, watering,
and getting them all out of the pods – probably not worth it cost wise.
But it's fun to try it and have your own dried beans to eat in the winter!