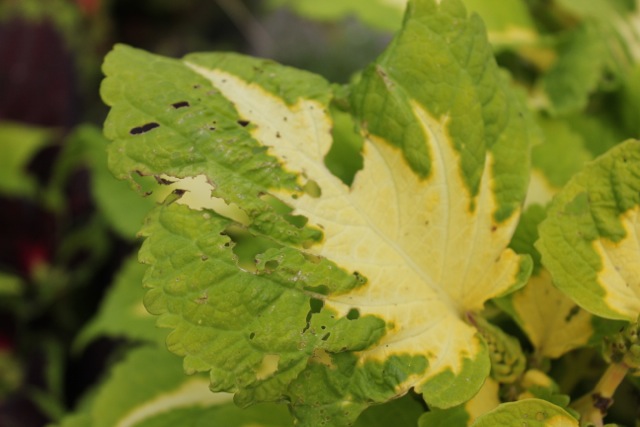 I am getting a lot of earwig damage this year.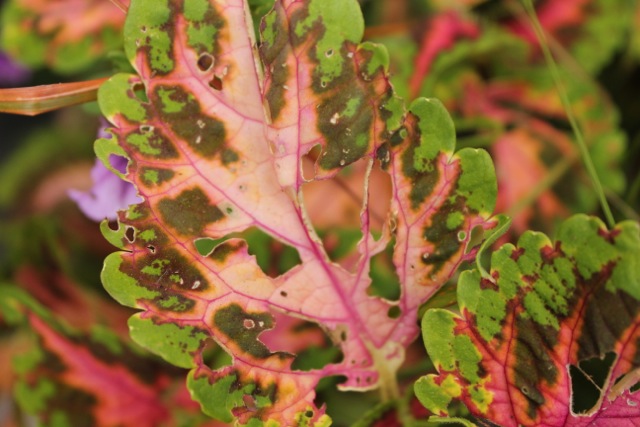 I think the earwigs are plentiful.
Of course, you never see them during the day.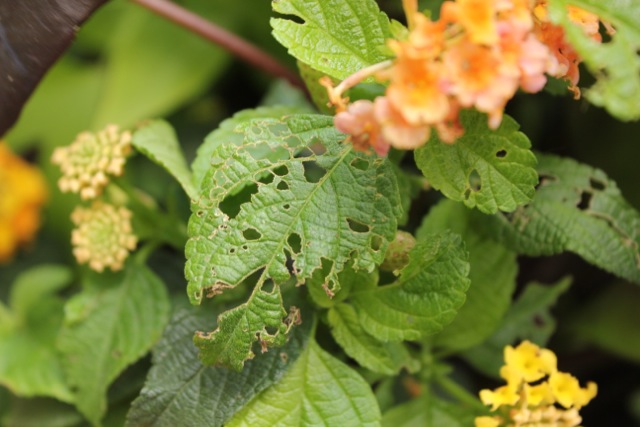 Only the evidence of their presence.
So I looked online for some solutions to the problem.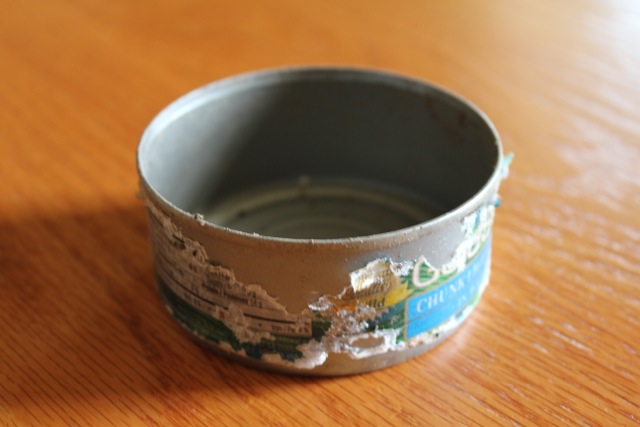 I gathered some shallow, small containers like this tuna can.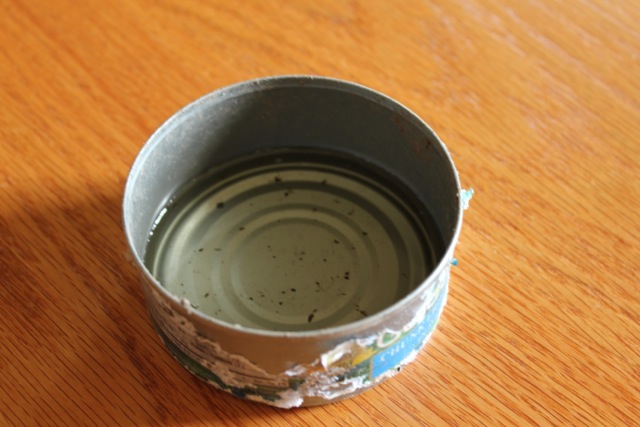 Put about 1/4 " of vegetable oil in it.
I set the container right in a few pots, and here and there where I thought earwigs were eating the plants.
And this is what I got.
WARNING: The following scene may  be disturbing to some viewers.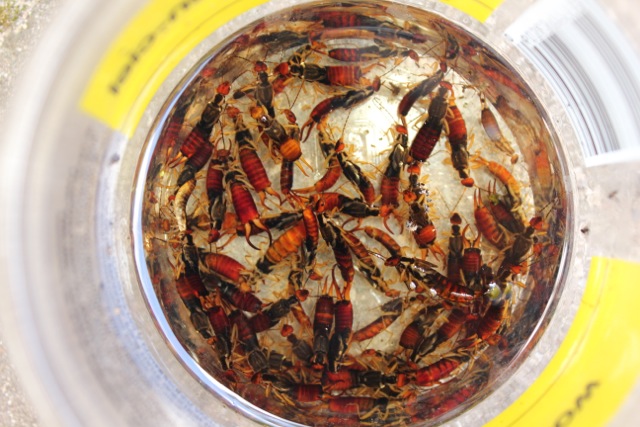 On a regular basis, this container is full of dead earwigs.
It really worked!  And no chemicals.