My rhododendron growing history has been pretty dismal. Oh sure, they last for a few years. These are from 2013.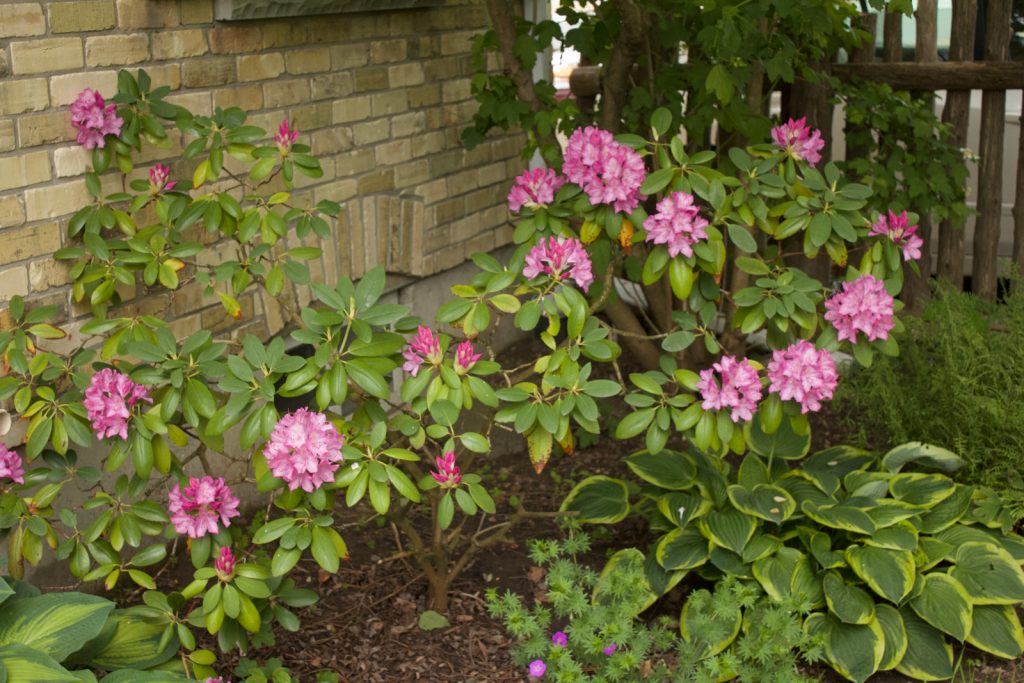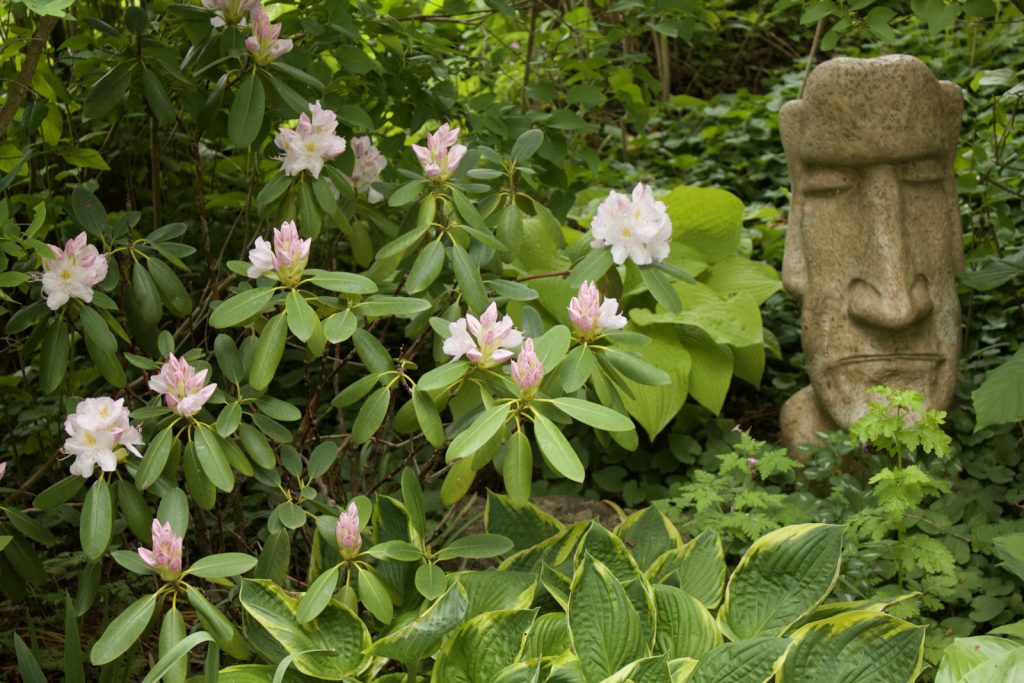 The winter winds seem to dry them out and every year they just looked worse. Both of those have since been removed. At this point, I have three others, scrawny and rather ugly. They are well hidden by other plants, but each has managed to bloom.
Just one purple bloom here.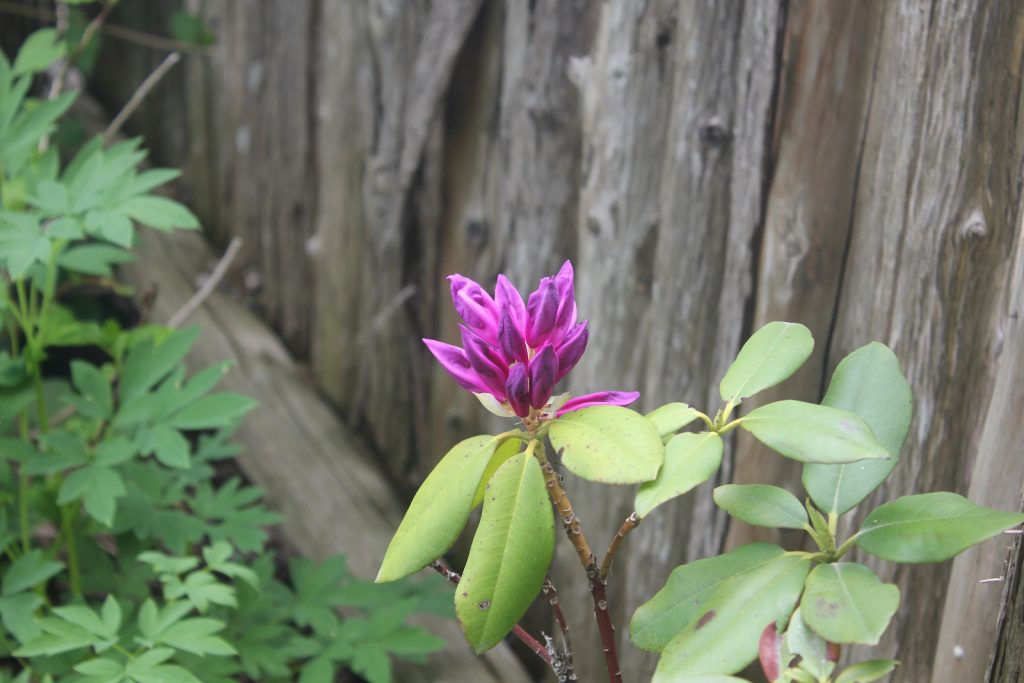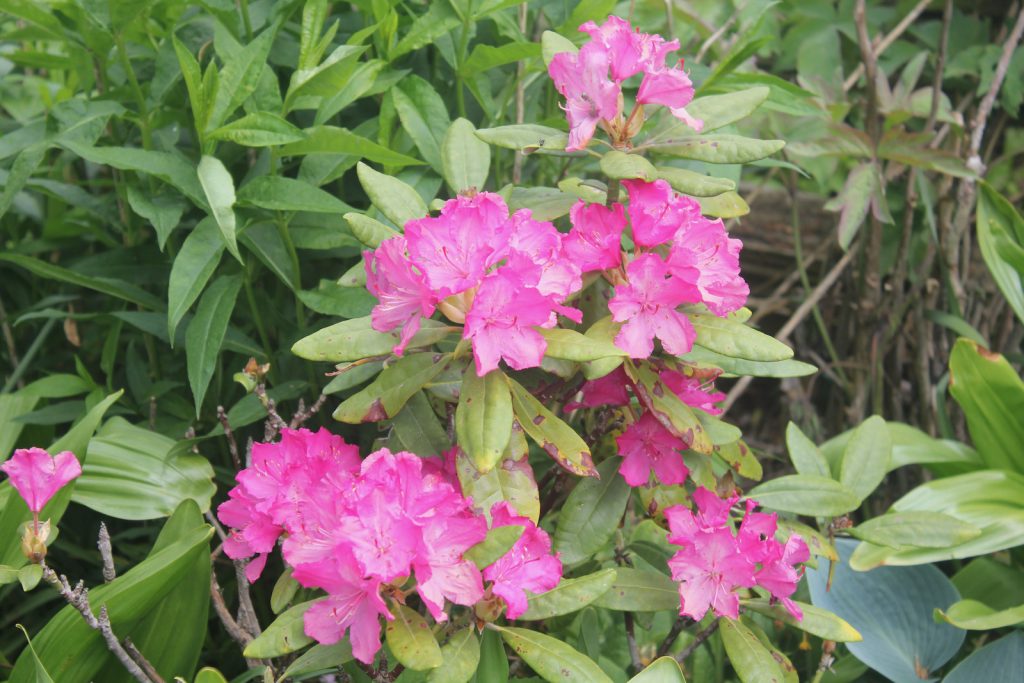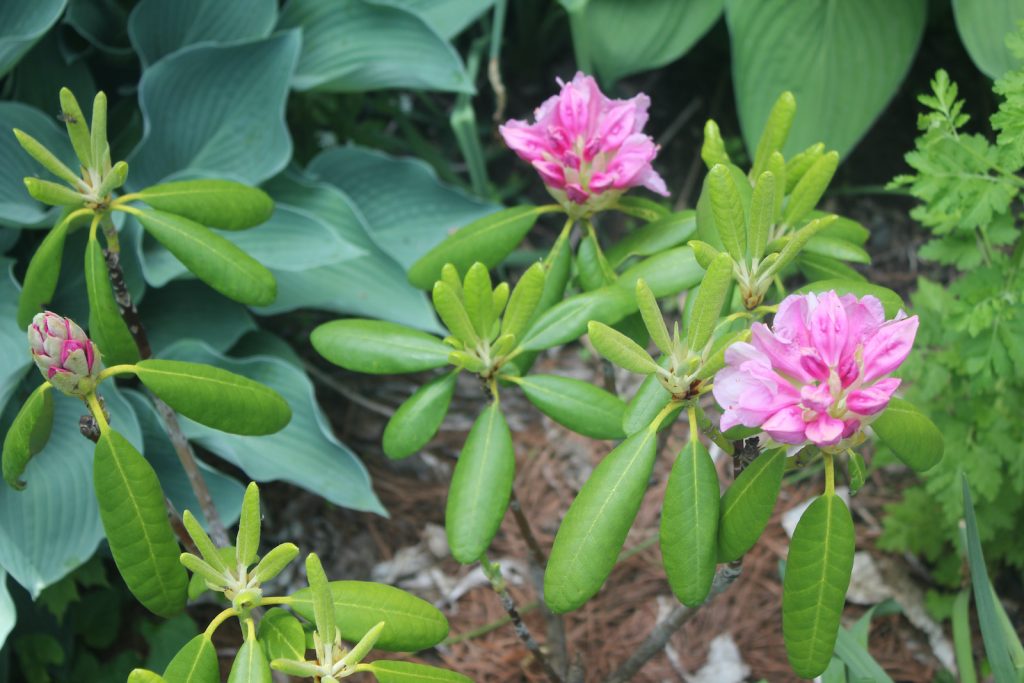 There's new growth here and there, so I can only hope for some more blooms next year. But it's nice to see some colour now, even just this bit.