As colourful as this looks, it doesn't make me that happy.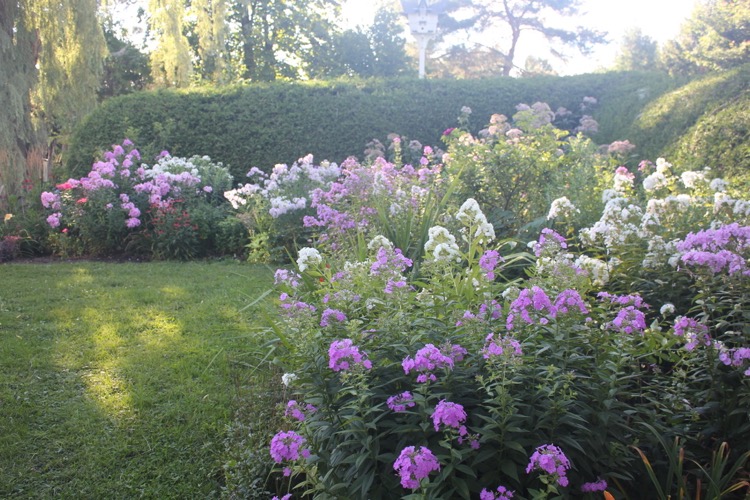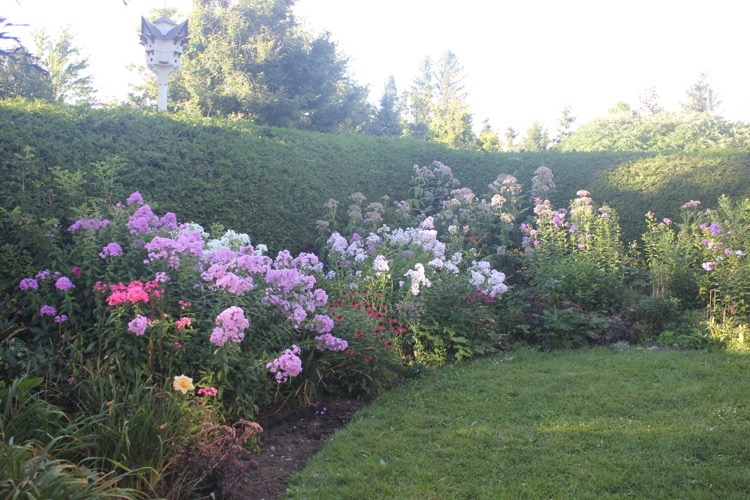 I didn't plant most of these. A few years ago I dug out nearly all the phlox, and left only small plants. Now, they are overtaking the bed.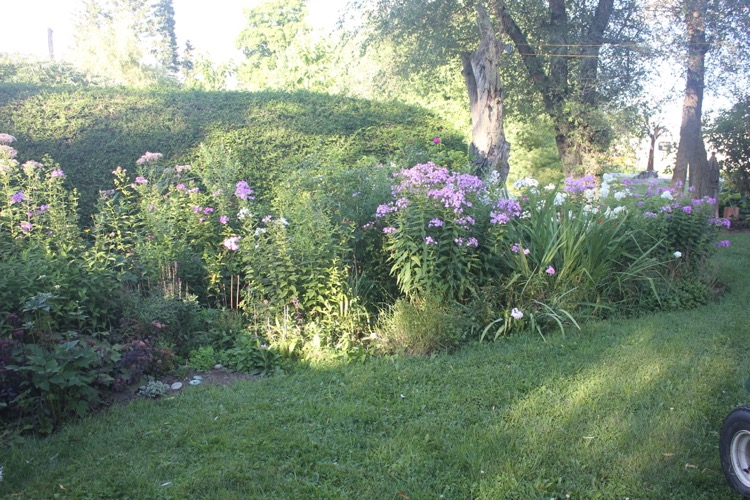 When they are done blooming, I'm going to dig them all out and get rid of them. It's going to leave some big gaps I think, but I have some extra plants here and there to fill in, and the ones hidden by the phlox will get some space too.
The tall plants in the back corner are Joe Pye weed, and weed it is. Way too big and ugly and well, it's gotta go too.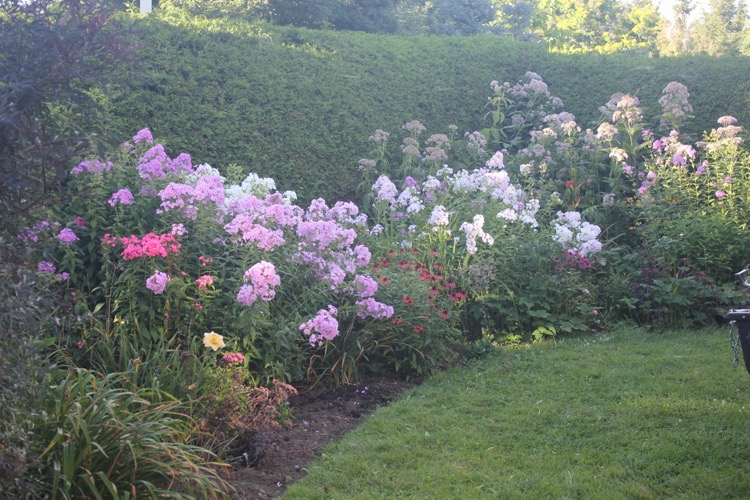 Guess I've got some work ahead of me.