One of my favourite annuals is torenia.
It doesn't need full sun, so it does quite well in the shade on my patio.
When it needs water, it visibly droops.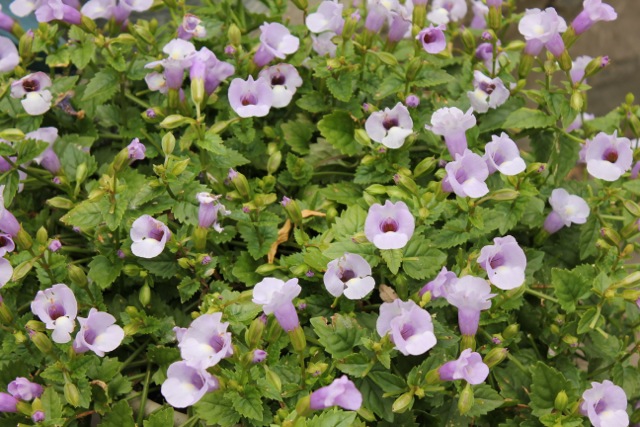 Torenia can be blue, or this mauve, or a dark purple, sometimes bicolored.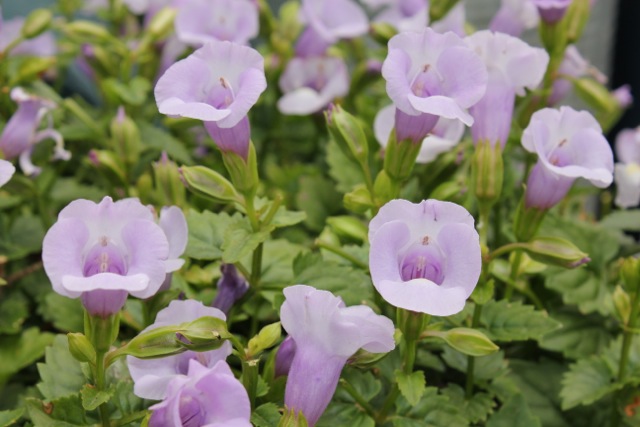 Pretty tubular flowers cover the plant.
But you must regularly deadhead.  I spend a few minutes every few days, picking off every finished bloom, and the little green pods left behind.
Like this one.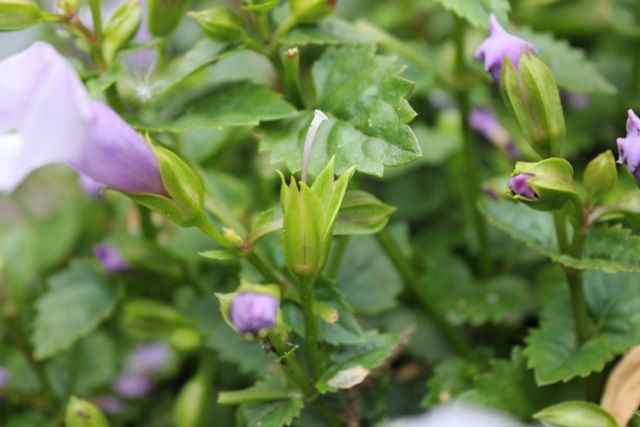 Or this one.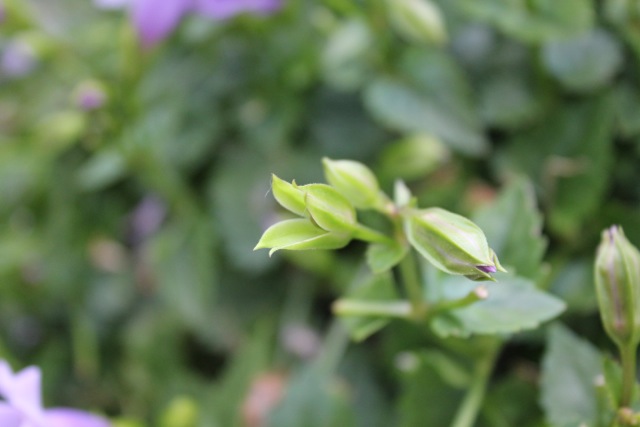 It's kind of tedious, but if you don't do this, it will soon be ugly, with less and less flowers.
So it's not really an easy care plant.  Maybe that's why it's not too common.
But I still try to find one every year.