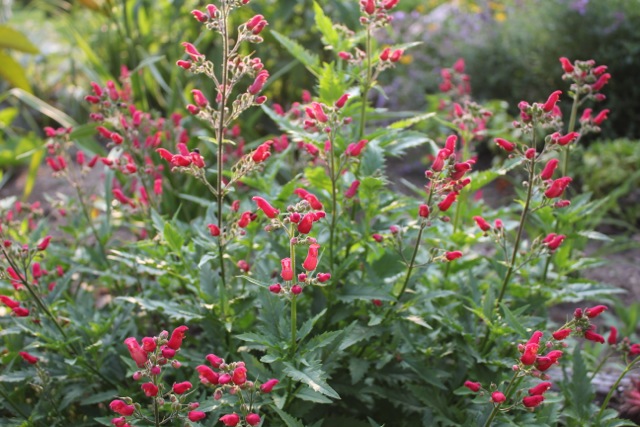 The Redbirds in a Tree (Scrophularia macrantha) came through the winter well, and is flourishing in the garden.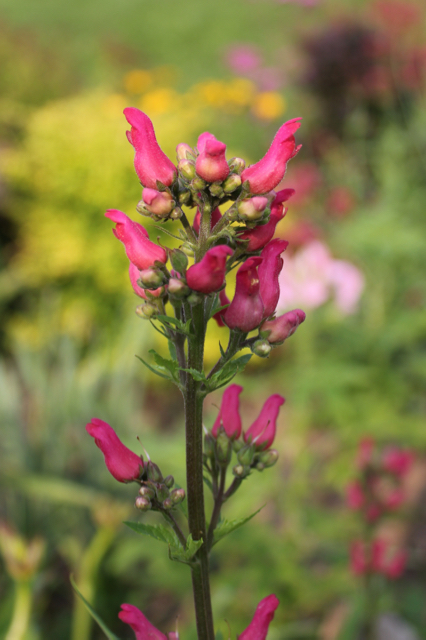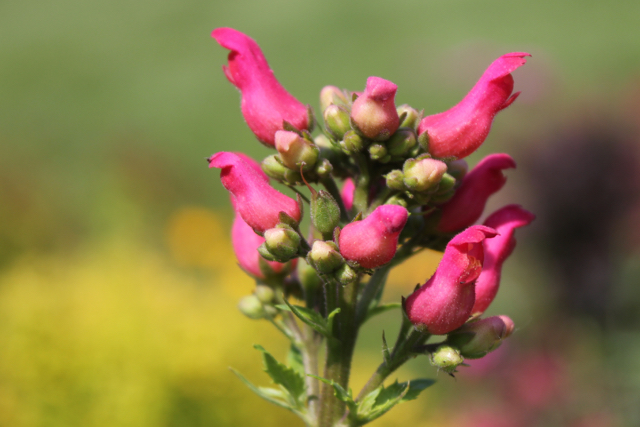 They really do look like little red birds in a tree don't they?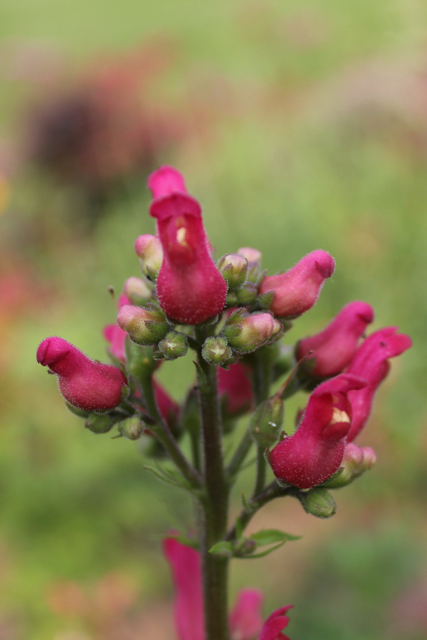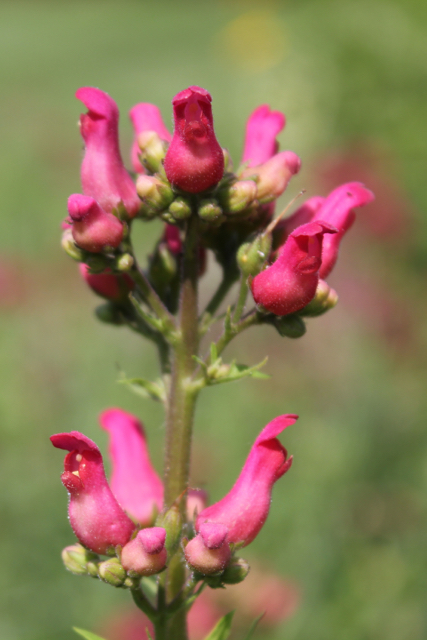 One plant might not be enough, three plants make a bigger colour statement,
and they are quite an attraction for the hummingbirds.