As we end the gardening season, we have to prepare the yard for another season – winter.
The deck furniture is all stored away.  Except there's no room for this table.
It will just be covered with a tarp during the winter.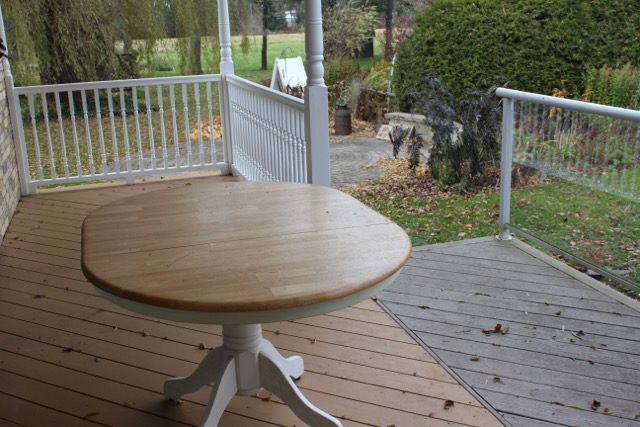 The patio chairs are stored; the pots all emptied and put in the shed.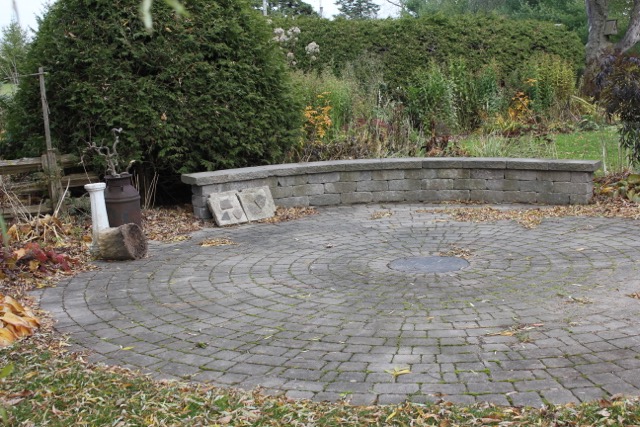 New covers for the rhododendrons.  The snow load and wind do a lot of damage to them.
The pond is covered, and the heater ready to be plugged in.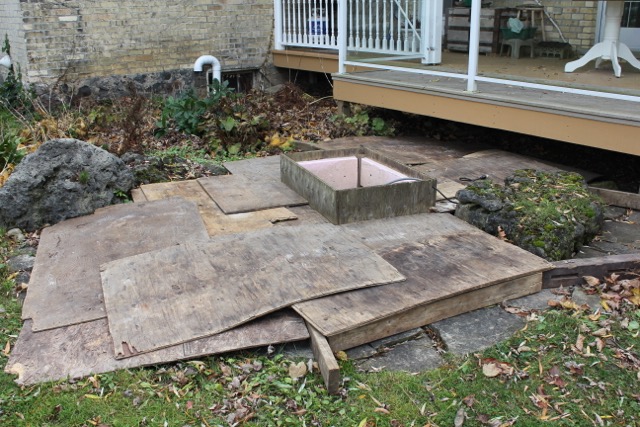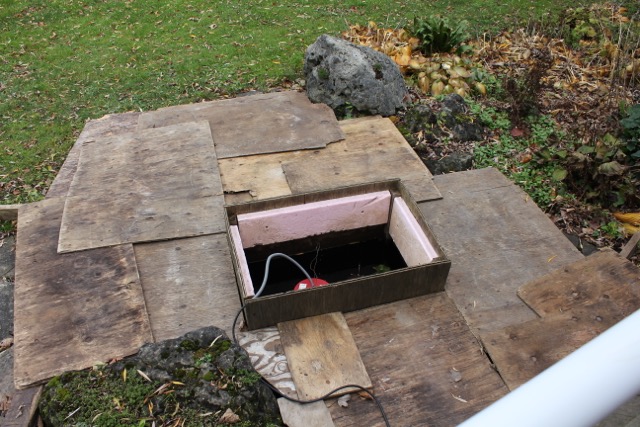 As long as there is an open spot in the water, the fish should survive the cold months.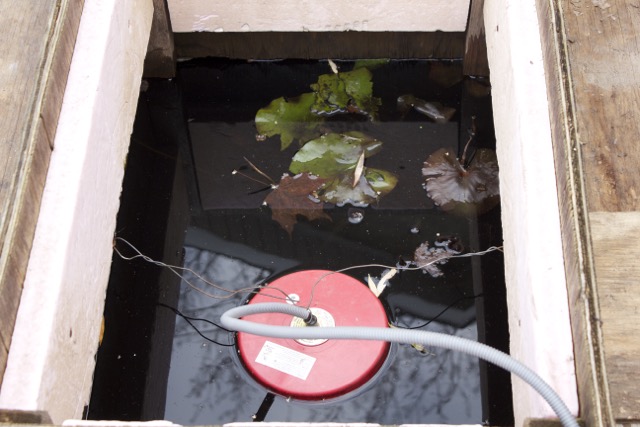 I've put burlap on the shrubs that the rabbits seem to enjoy.
And covers on the younger trees.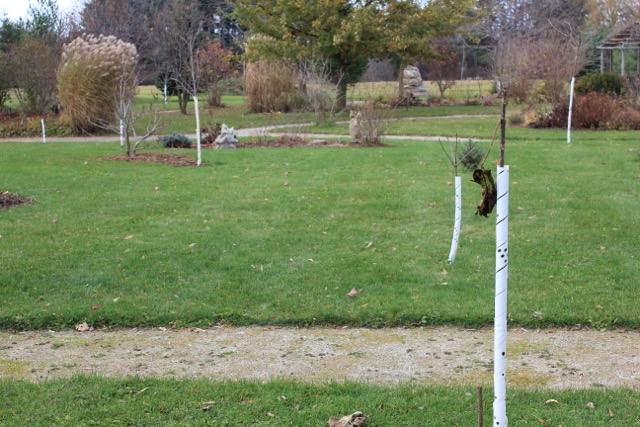 I decided to protect the silver lace vine, the wisteria and the kiwi too.  It would be a shame if the rabbits chewed them off at the bottom.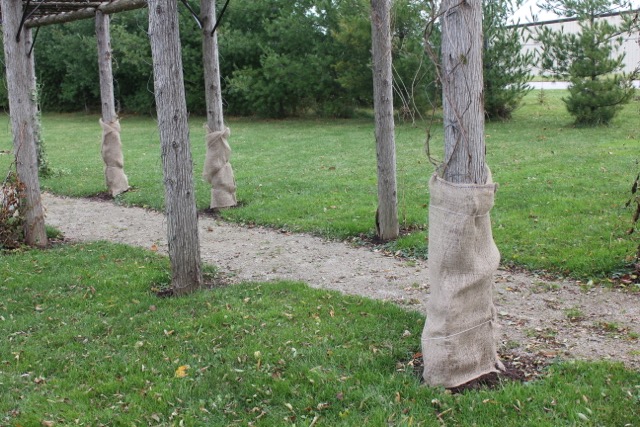 The rain barrels are tucked underneath the deck.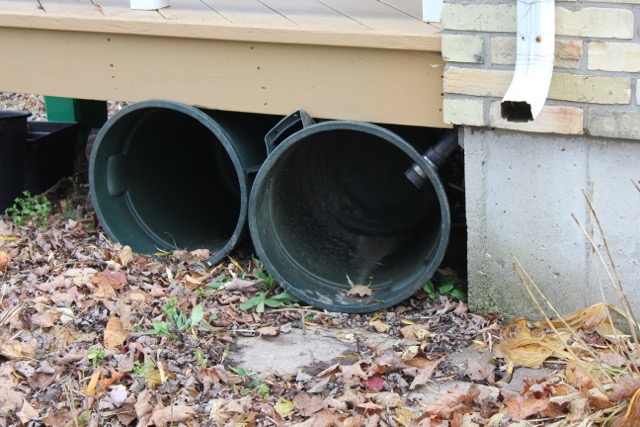 We got this all done on a Tuesday.
By Friday it looked like this.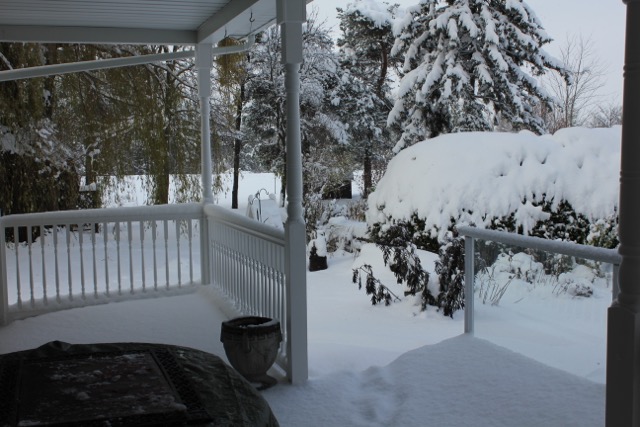 From this…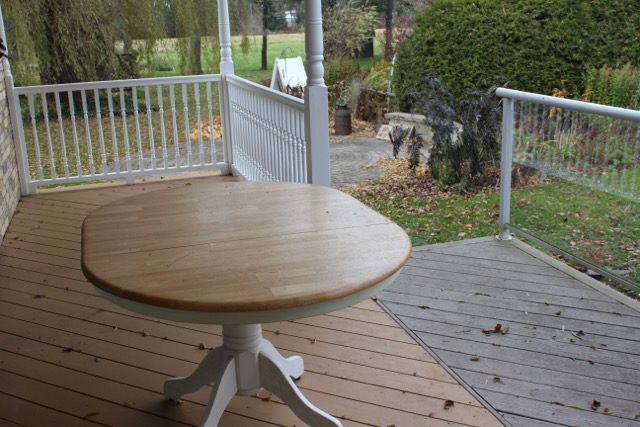 to this.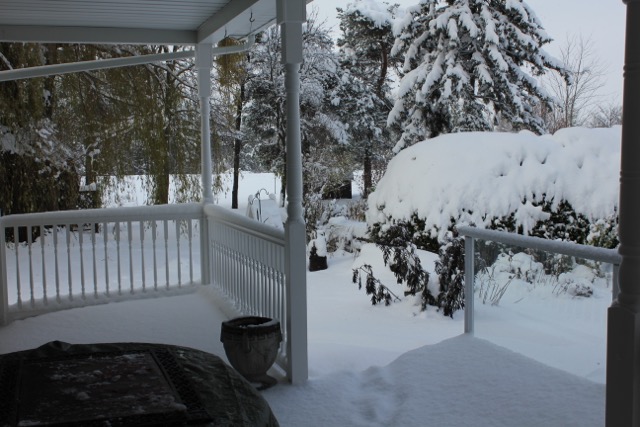 The yard was ready, but I wasn't.