As late as it is in the season, some plants are just showing off now.
The monkshood, so named because it looks like a little man in a hood.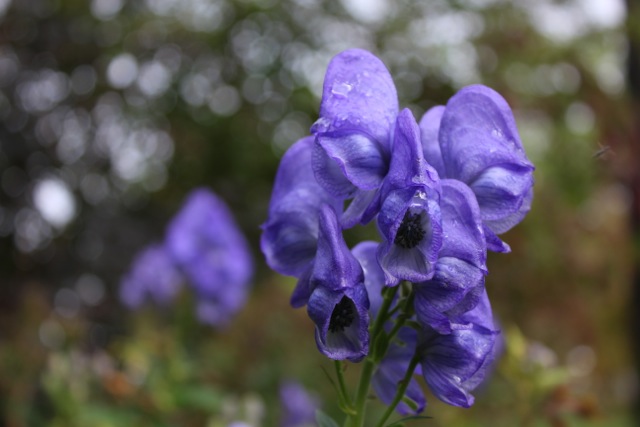 Well, use your imagination.
All sorts of sedums are giving some great colour.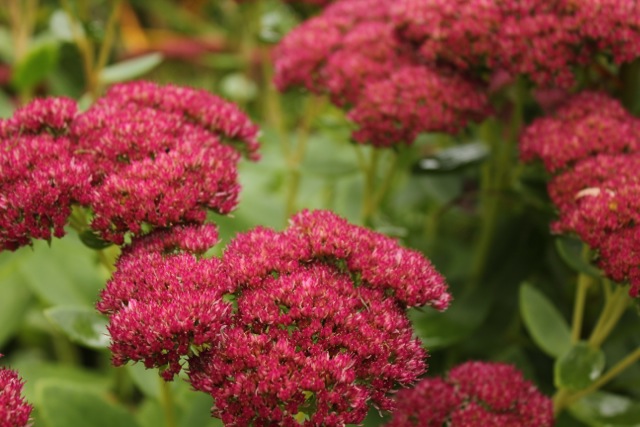 The Japanese Anemone, pink and white, are really doing well with all the rain.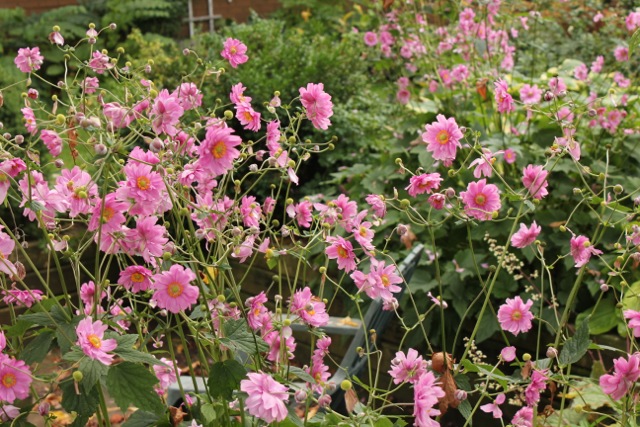 And the orchid-like toad lilies are coming out.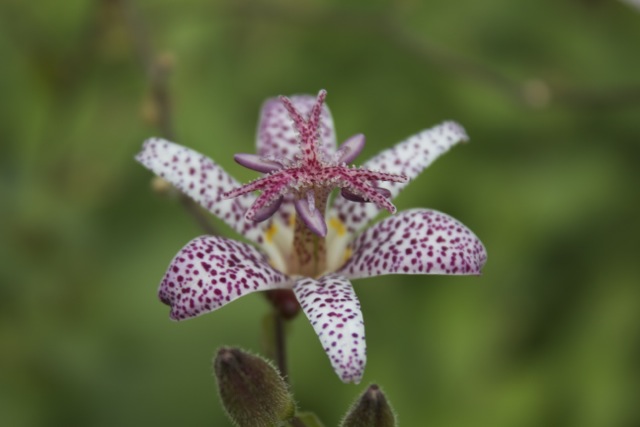 The purple and pink asters are a welcome shot of colour too.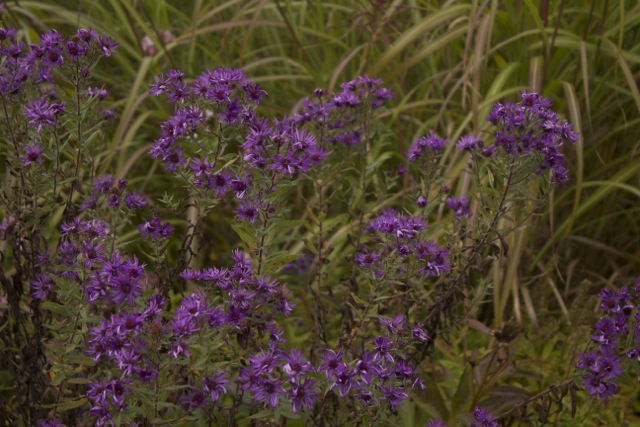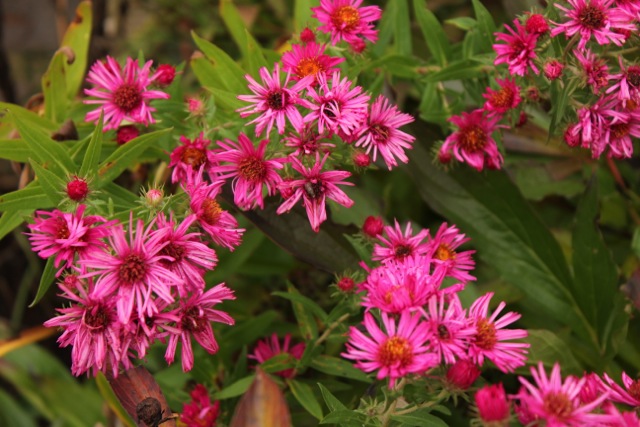 After a lovely September, October has been cooler and wet.  Even though lovely things are blooming, I'm not outside to enjoy them!