The window boxes on the south side of the house had been in shade for years. I always planted them full of impatiens and coleus and begonias. But the big trees are gone. The last maple had a big crack and had to be removed. The shady side of the house now has the sun beating down on it most of the afternoon.
So I get to plant sun loving annuals.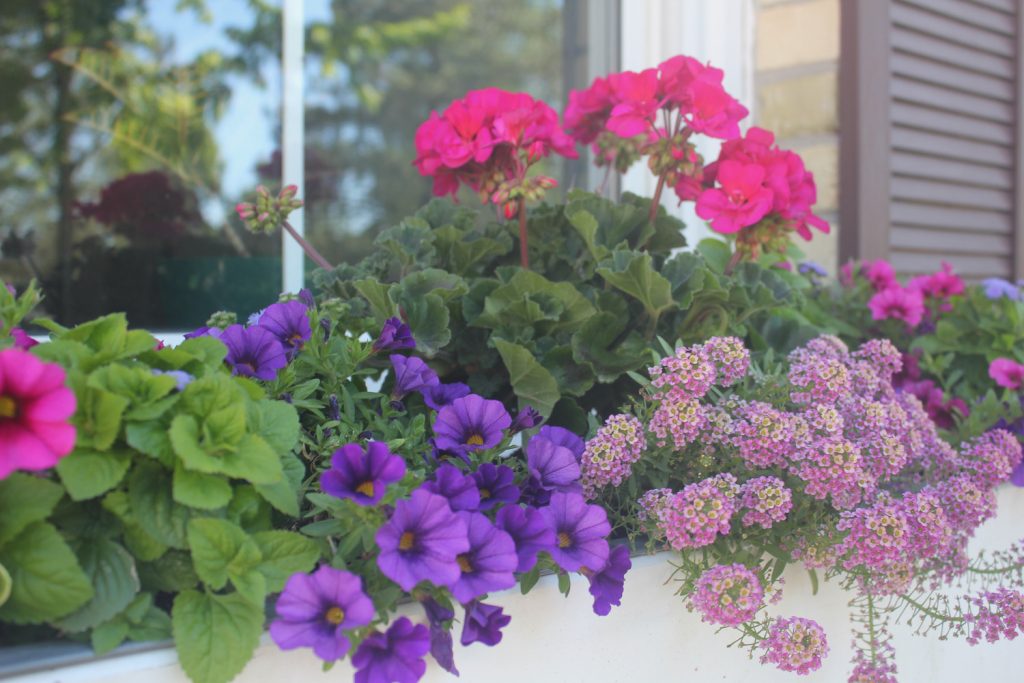 A bright fuchsia geranium, purple and pink calibrachoa, some blue ageratum, and such a pretty pink alyssum.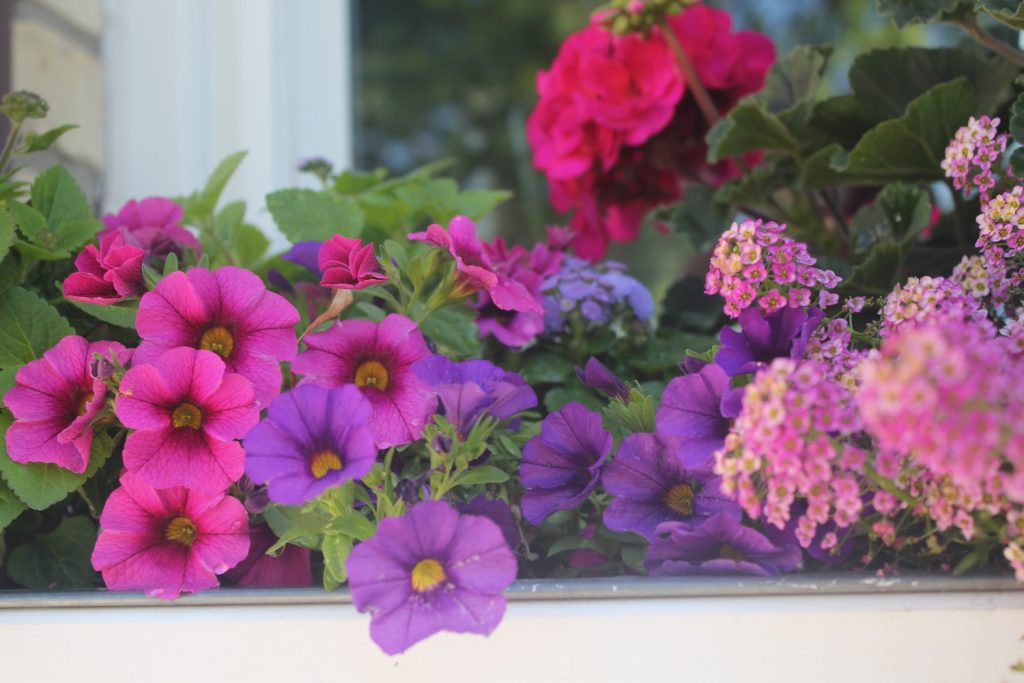 Aren't those colours so vibrant and beautiful?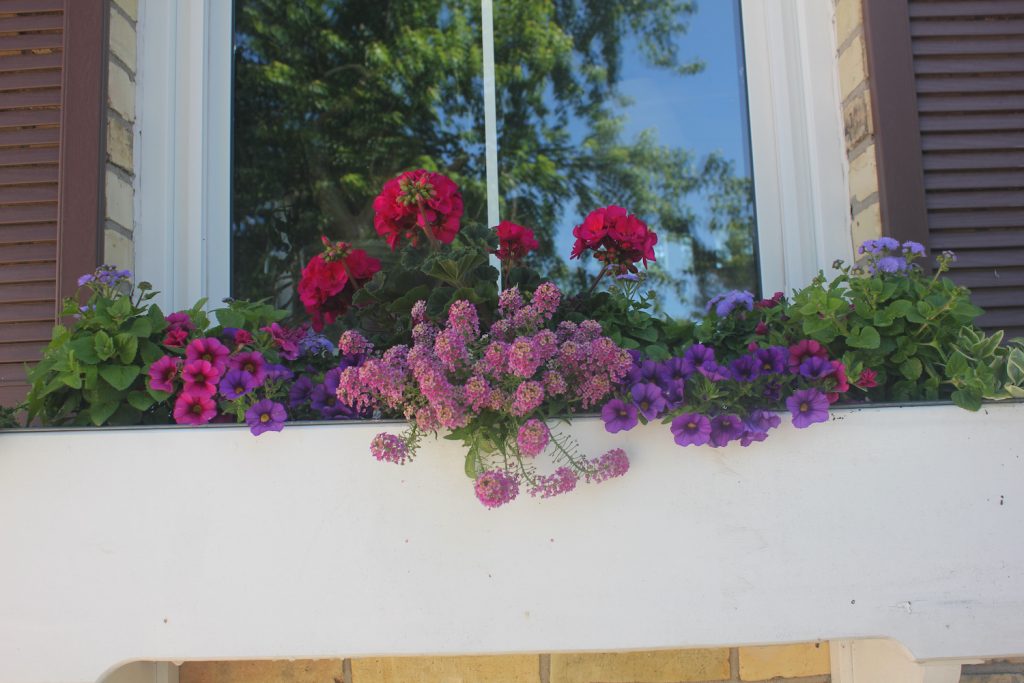 I filled the front brick planter with 4 ivies that I kept through the winter. They are very long, so they draped nicely on the planter edge.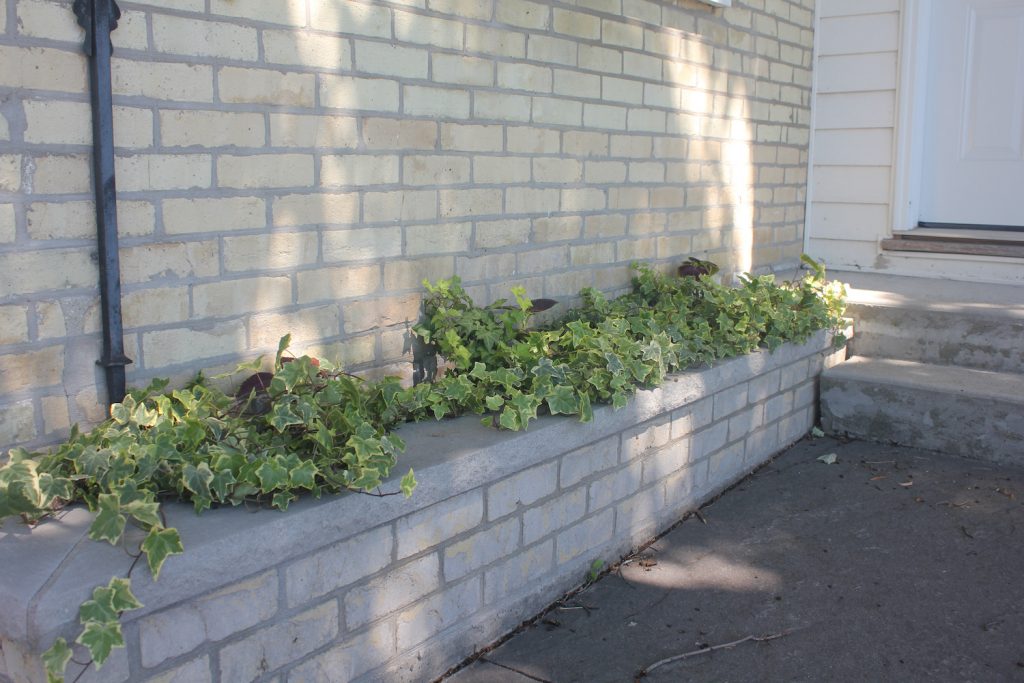 Three coleus will provide some height, and two begonias are going to be added too.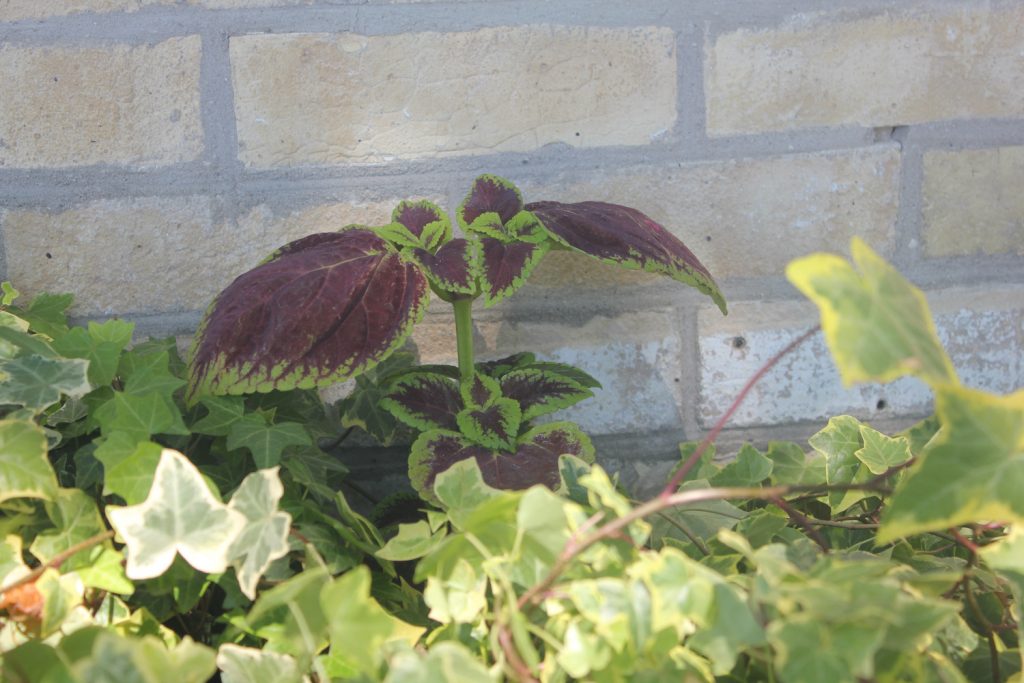 The east window boxes are still in shade, under the old maple.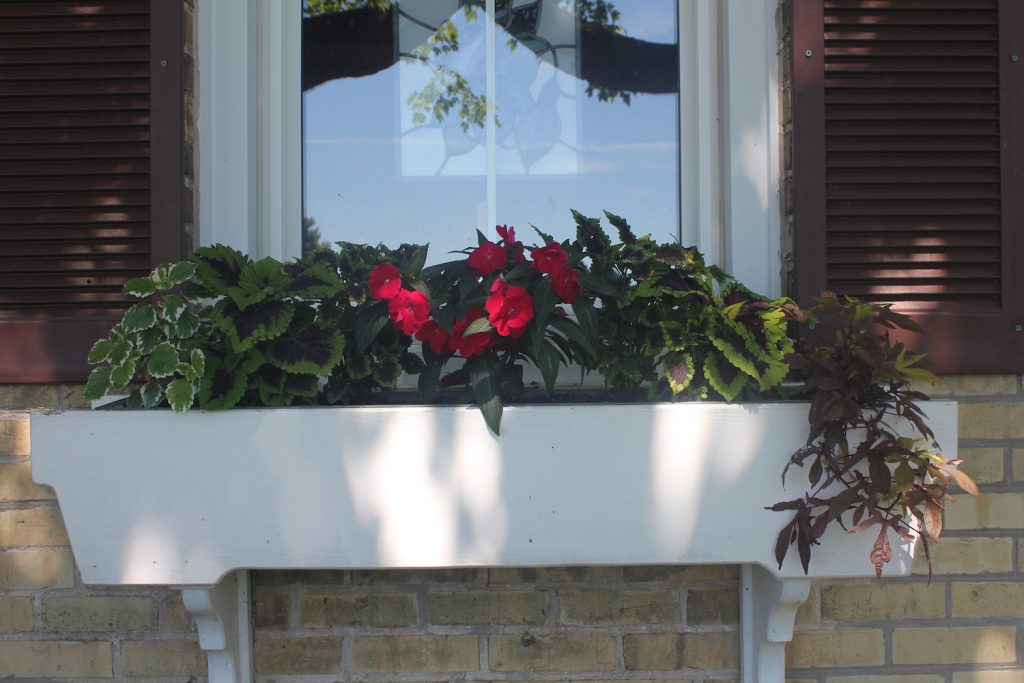 I was hoping the impatiens were fuchsia, but they are turning out more red. Some coleus, purple potato vine, and Swedish ivy will fill the boxes nicely.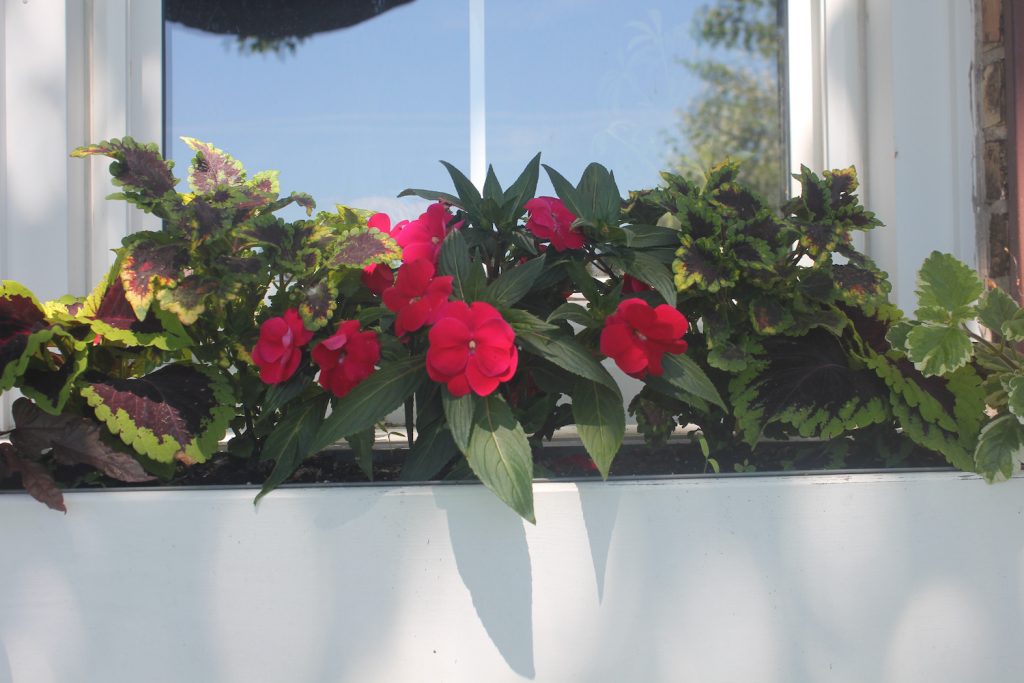 The window boxes usually do really well. I always think they are such a beautiful addition to the house, and easy work. Once they are planted, I only have to water – no weeding there at least!