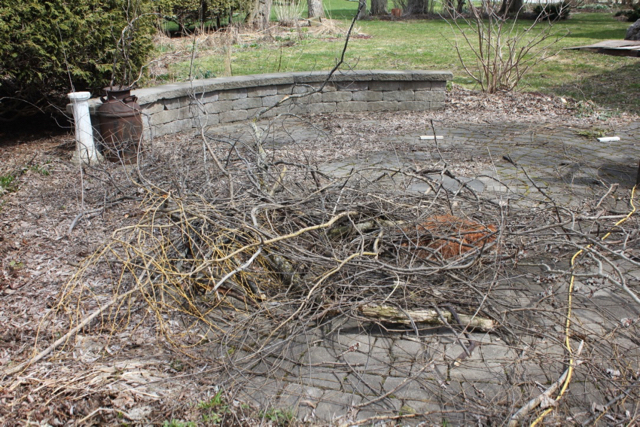 Just a few "before" shots, because we are getting ready to rake!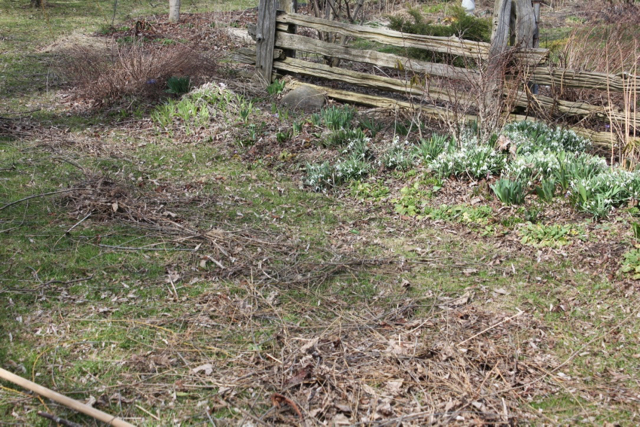 The old pine trees lost a few big branches this winter.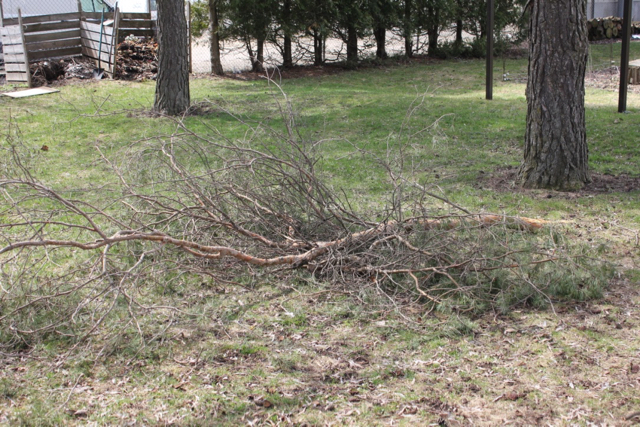 Some life is showing.
Irises and daylilies already starting.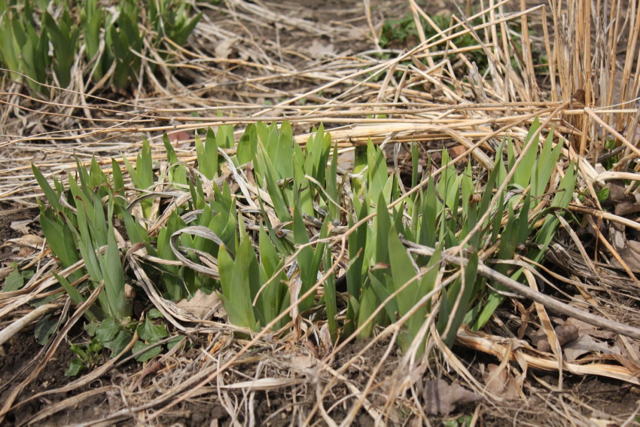 Forsythia nearly out.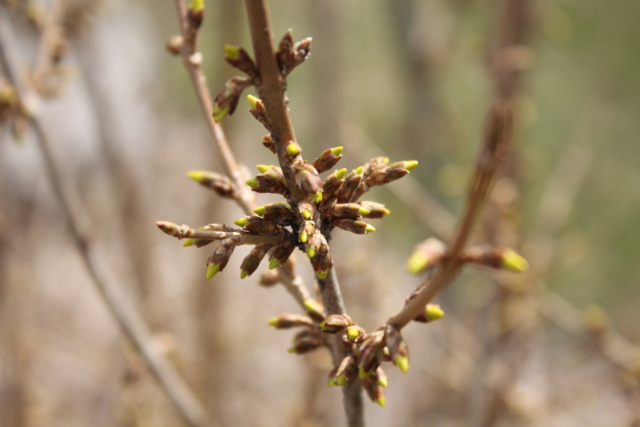 Grasses are always a mess to clear away.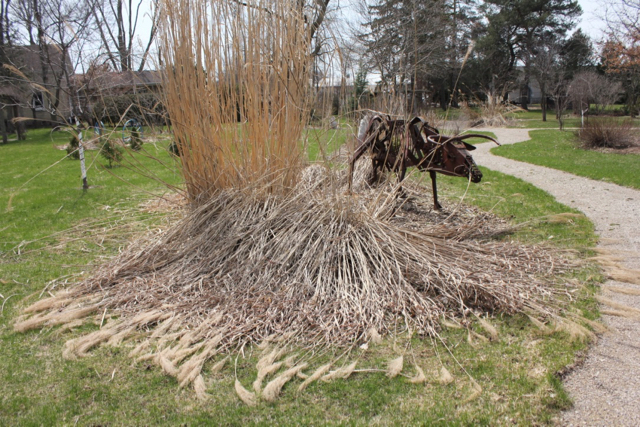 Got the golf cart out and ready.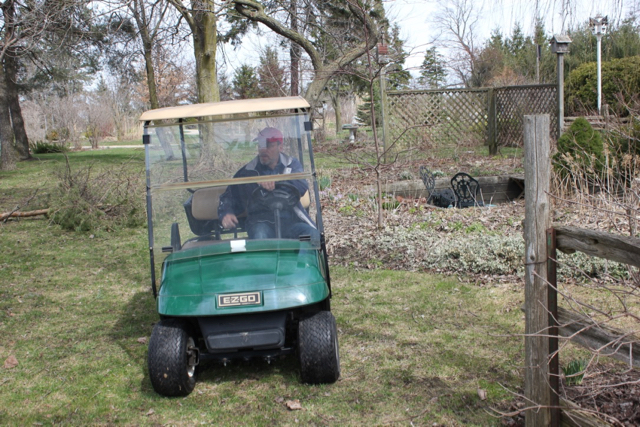 This part of the path will need some weeding work.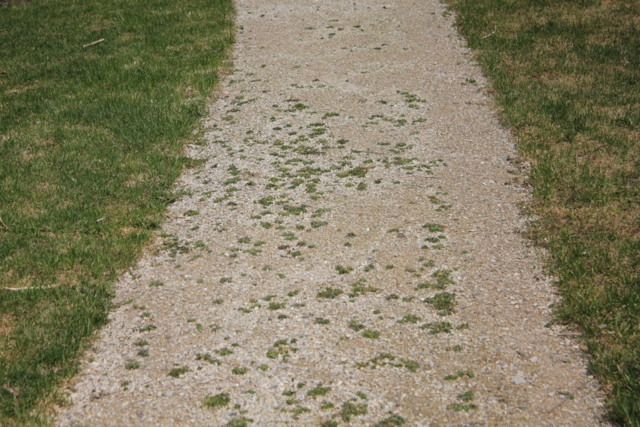 Other surprises. I don't know what it is.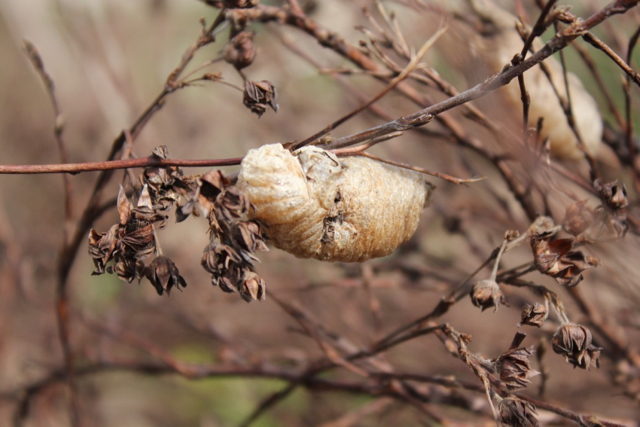 And first 2017 coffee on the patio, April 9th!