The viburnum shrubs are in bloom.
The high bush cranberry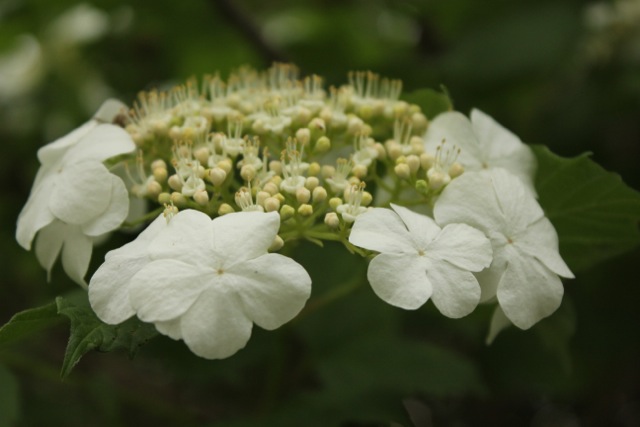 The snowball bush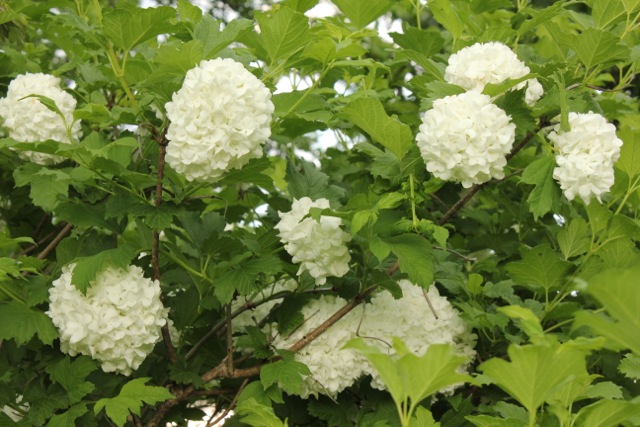 I was hoping the cold winter would have killed off the bugs, but apparently not.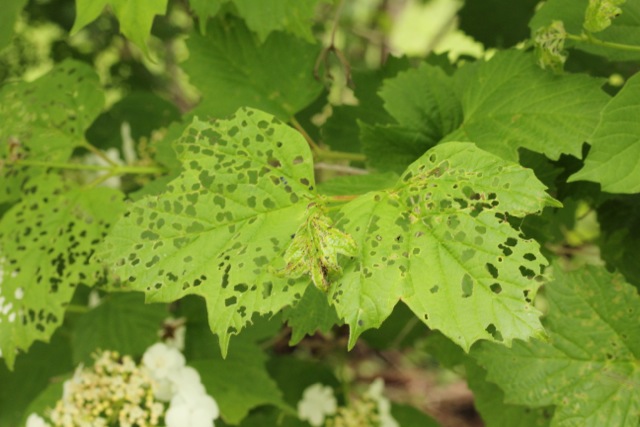 The viburnum beetles are out in full force.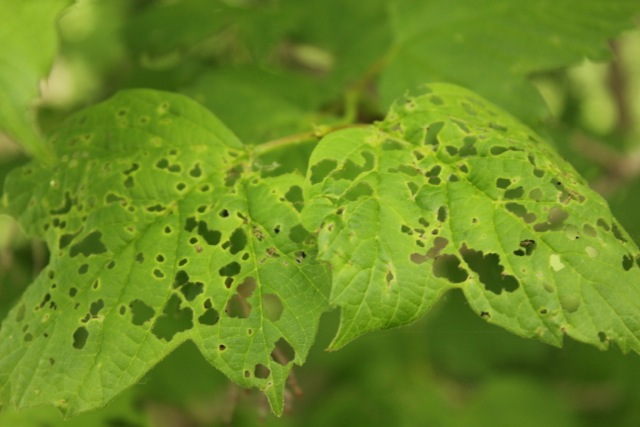 Here you can even see them in action.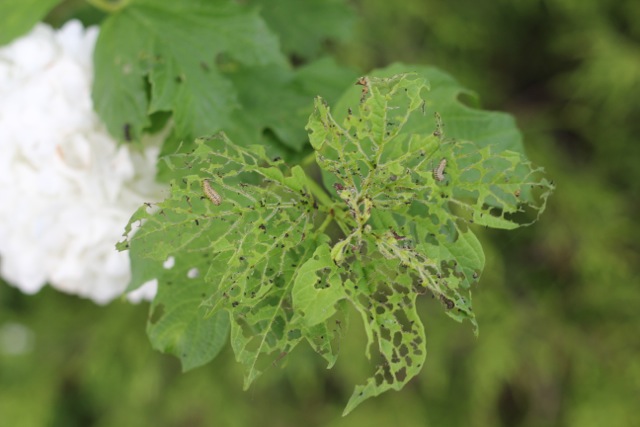 I've sprayed insecticidal soap, but it's not doing a lot of good. I've seen shrubs completely defoliated by them, so I'll try to keep that from happening.
Here's something beautiful to end with, in case tiny, leaf-destroying caterpillars are not your thing.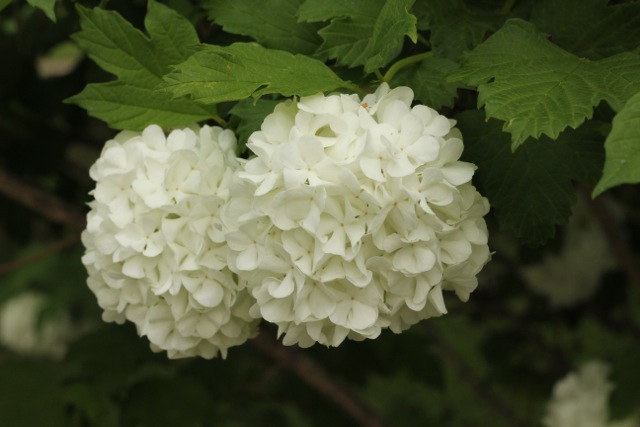 I like these snowballs much more than the other kind.