The garden holds surprises every season. This spring I got to enjoy this lovely fritillaria. Last year the lily beetles got it. It is pretty early, and pretty spectacular.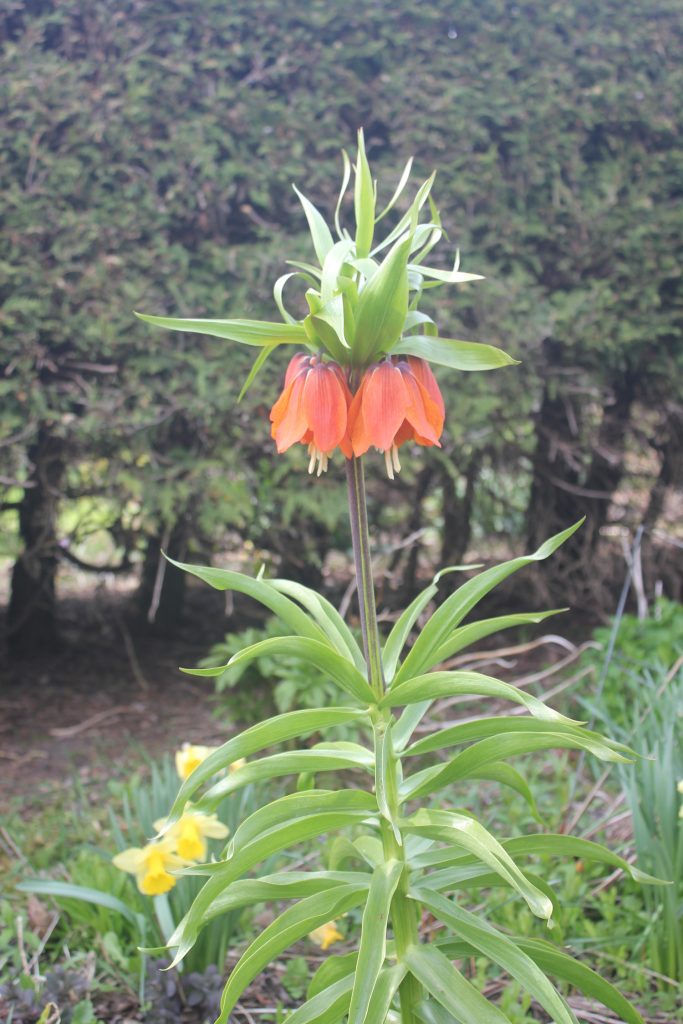 The viburnum beetles have been a big problem in my garden. The Snowball bush was destroyed, so we just chopped it down. But as we neglected to dig out the whole plant, it just proceeded to grow again. This year, it had lots of good growth, and a few lovely blooms. I was careful to watch for beetles, and treated them promptly. I cut back a few sprawling branches, and next year it should look great again.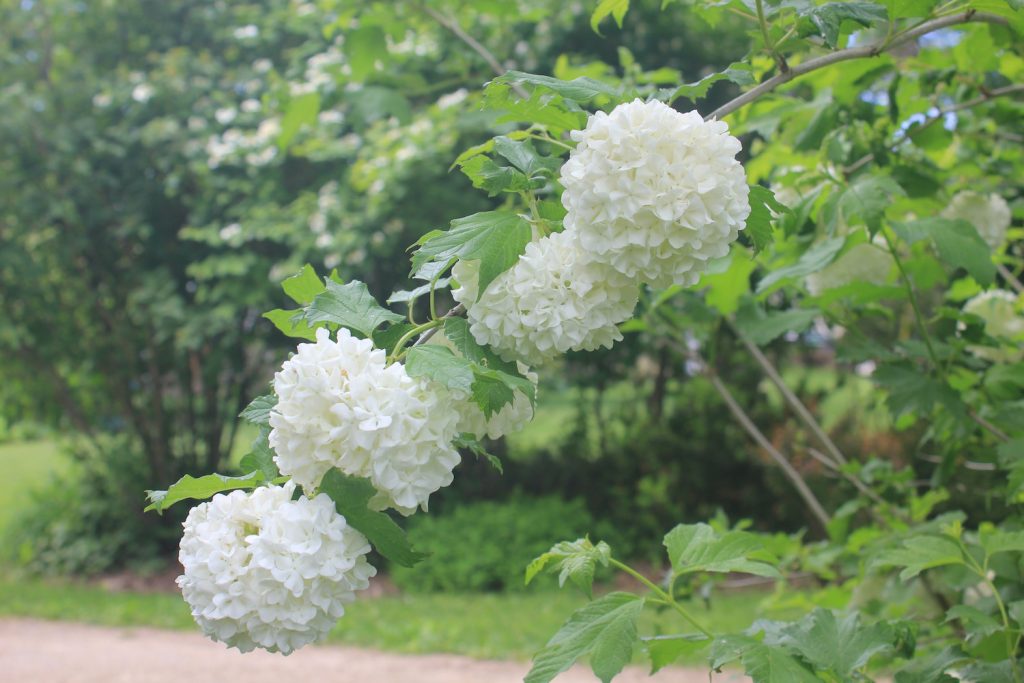 The Highbush Cranberry is also looking especially lush and healthy too. Hardly a beetle to be found on any of the bushes.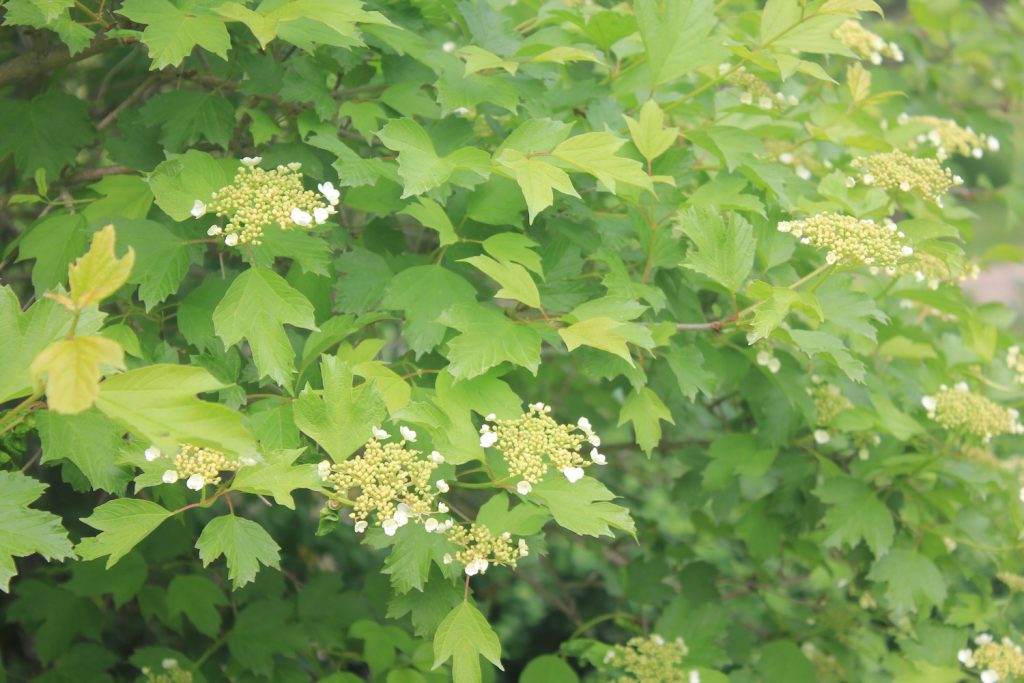 That's one of the highbush cranberry bushes to the left here, full of healthy leaves and blooms. The other blooming shrub is a beautybush.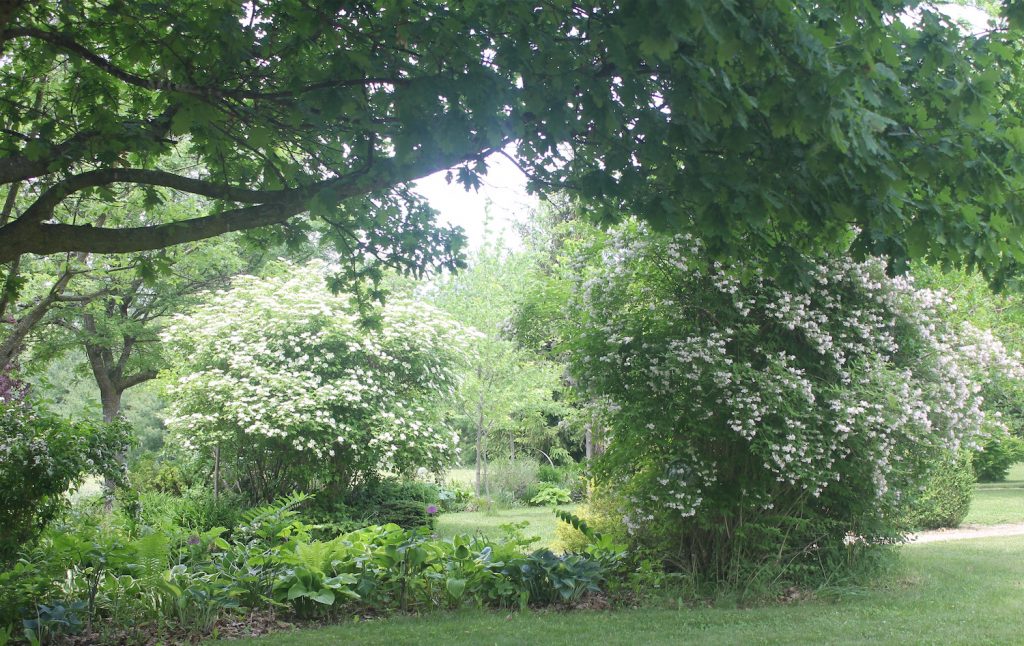 Many years ago, I planted a Bears Breeches. Most years there was no sign of it. I would plant something else there, and late in the summer, there would be one leaf of Bears Breeches finally showing. Through time, I guess it finally got enough roots and enough room to grow. So this year, there's some nice leaves, it's really growing! (I've got to move that little coreopsis underneath.) Who knows – I might even get some blooms this year!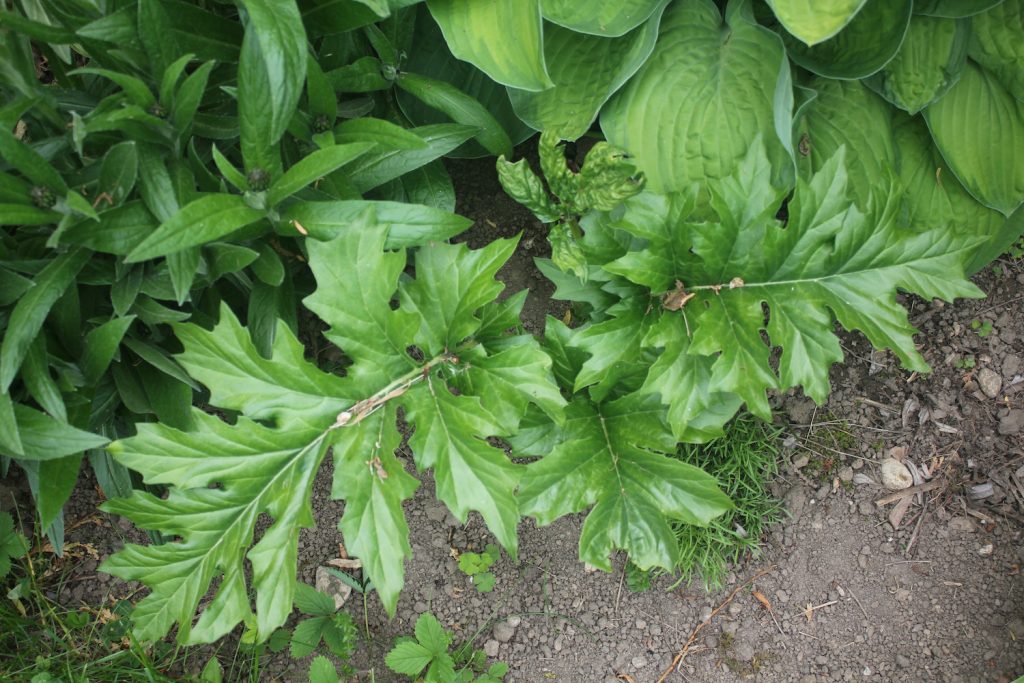 After all the rabbit damage, and the dead fish early this spring, it is pleasant to find some surprises and successes in the garden.