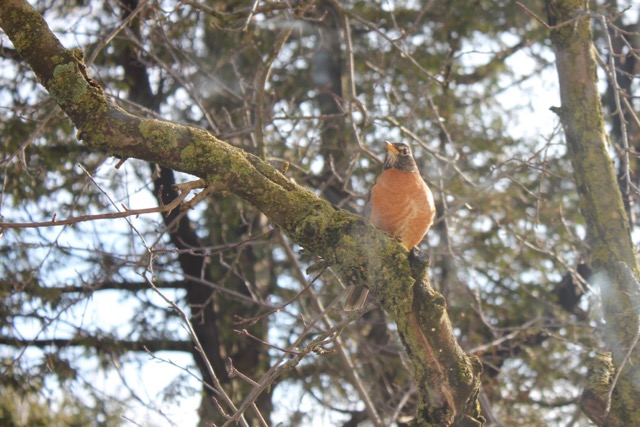 Robins are always late to my garden, or I am late to see them. I am always happy to welcome them back.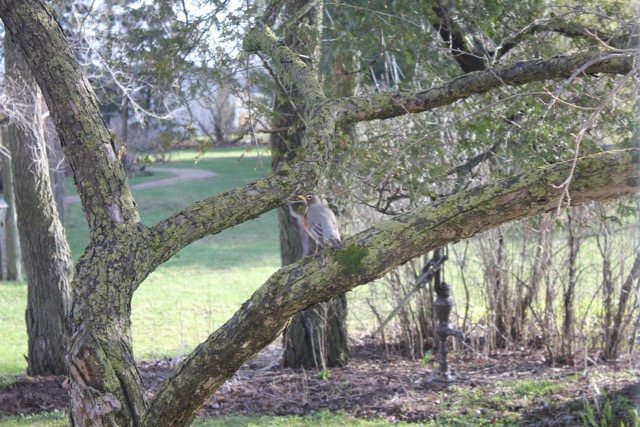 This one was determined to get into the office, flying into the window again and again. We had just cleaned the window – so maybe I should have left it dirty!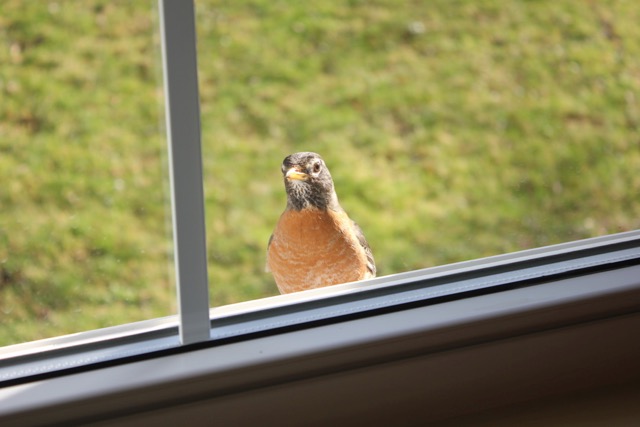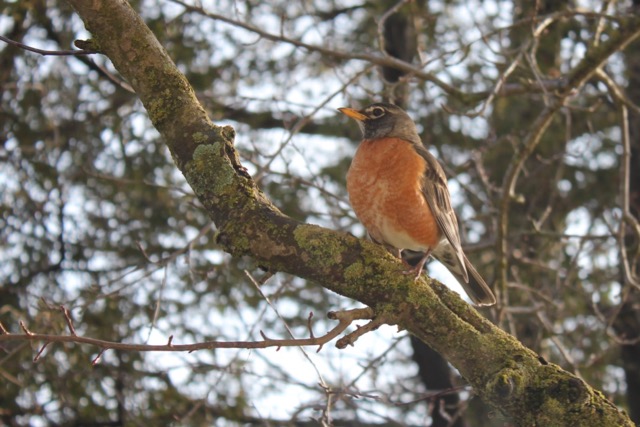 I hung a jacket in the window and he moved on before he knocked himself out. I'll need to clean the window again!