I got a beautiful bouquet of flowers this week from my husband.
I was delighted to find  he had included ranunculus this time.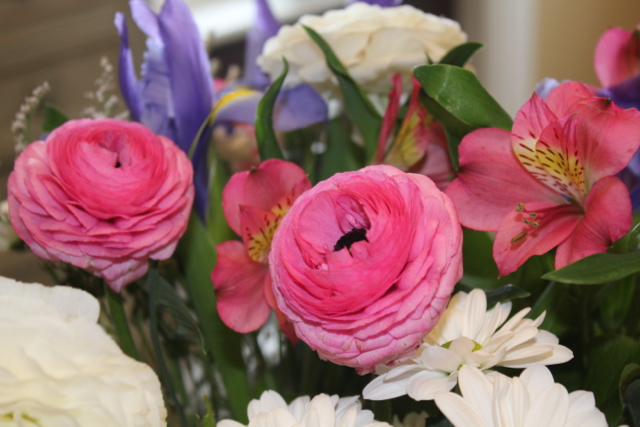 White and pink ones.  I have been seeing them online, but wondered if our local florist would ever have them.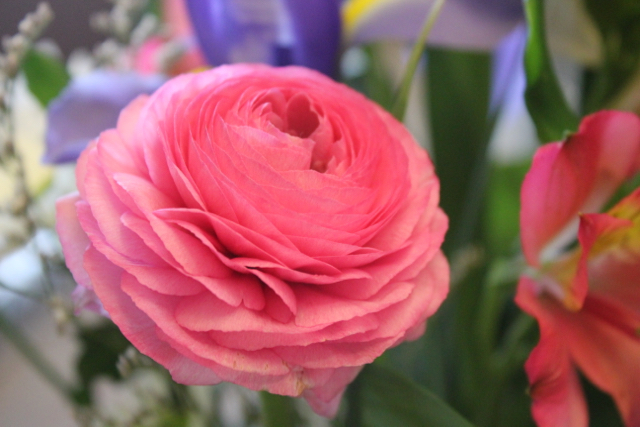 They are so beautiful.  I have tried to grow them myself outside in the summer, but had little success.
And they never have such long stems as these.
Now that they are becoming more available, I think I'll skip the planting this year,
and just enjoy a few from the florist this summer.