On June 22nd, I had 3.5 inches of water in the rain gauge.
On June 23rd, I went out to check how much rain had fallen in the night.
At first I couldn't find the line of the water.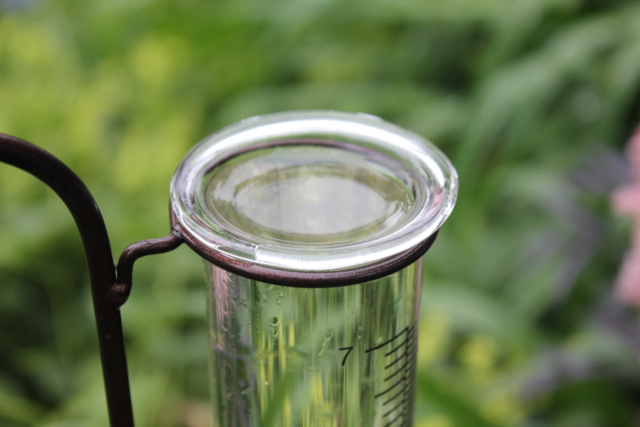 Then I realized why.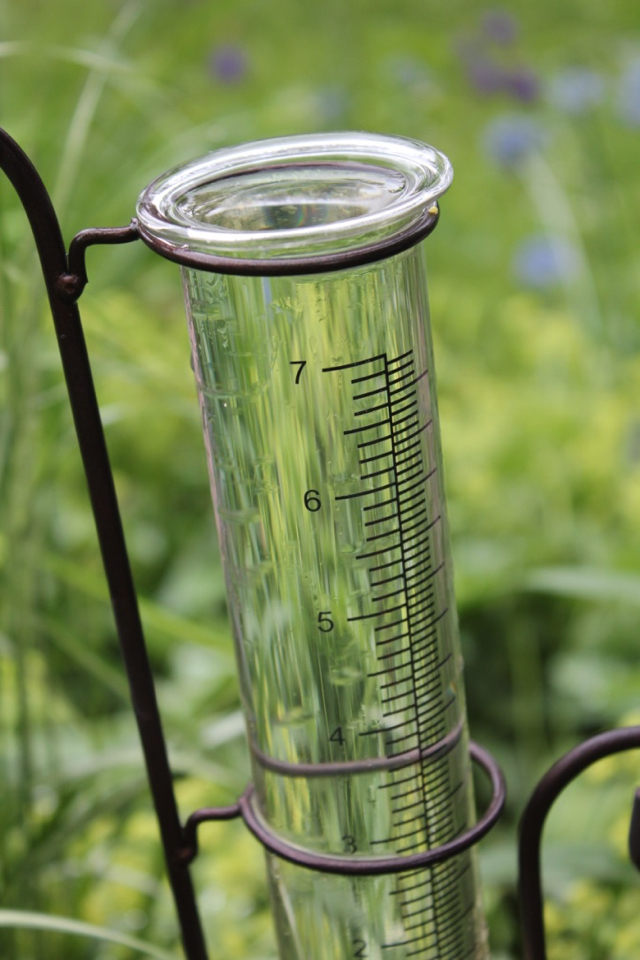 It was full.  From 3.5 to 8 inches of water.
There was 2-3 hours straight of lightening, thunder, and pouring rain. Then I fell asleep, and I guess there was more.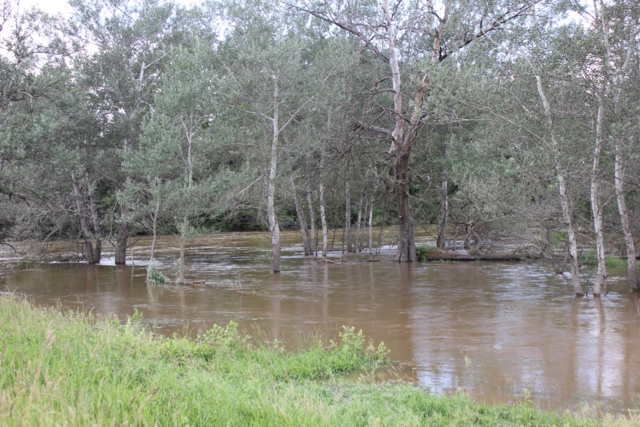 A dam in a village upriver broke, and the water rose in our town.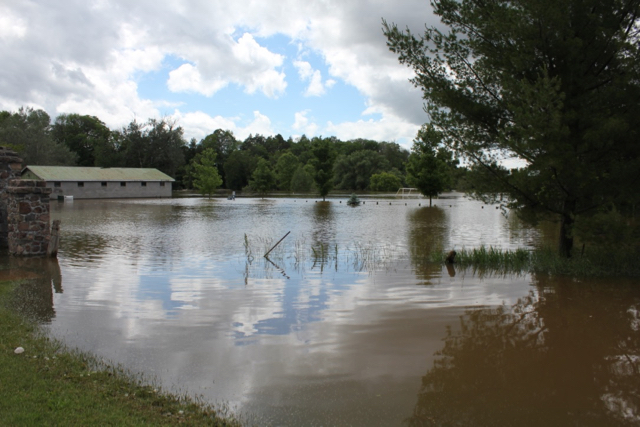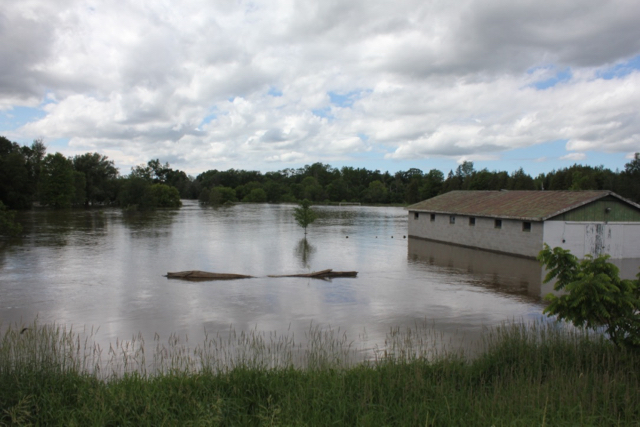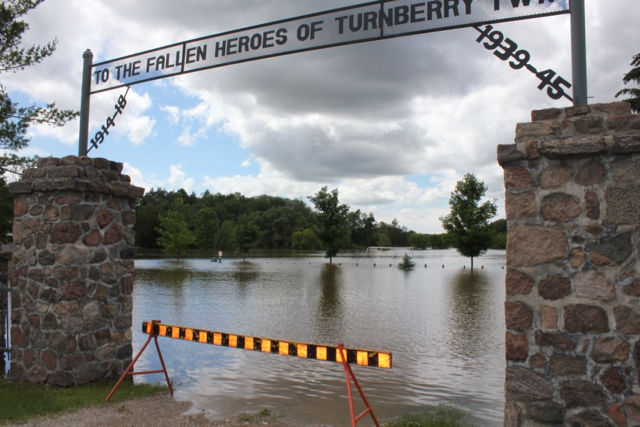 This is someone's back yard.
The park beside the river.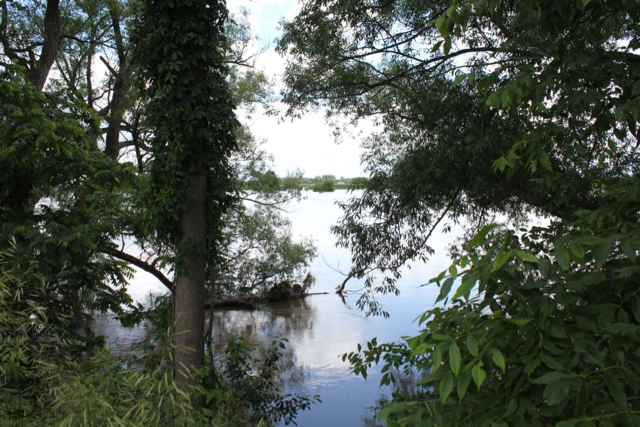 The sun was out today, and the waters have peaked, so hopefully no more rain for a bit.