The namesake of our garden is a huge old willow.
Every few years it loses a big branch.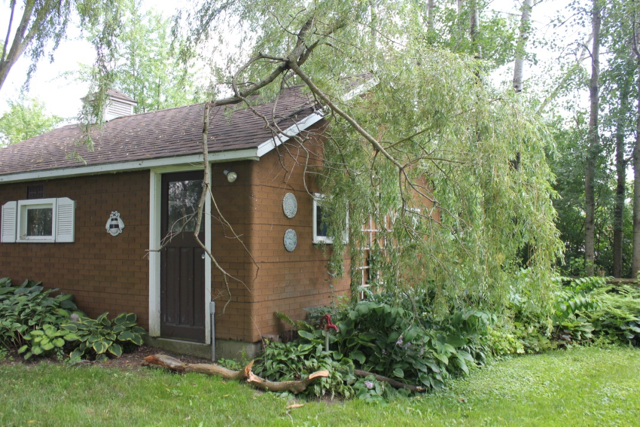 I had been in the garden for an hour when I circled around this way and saw this.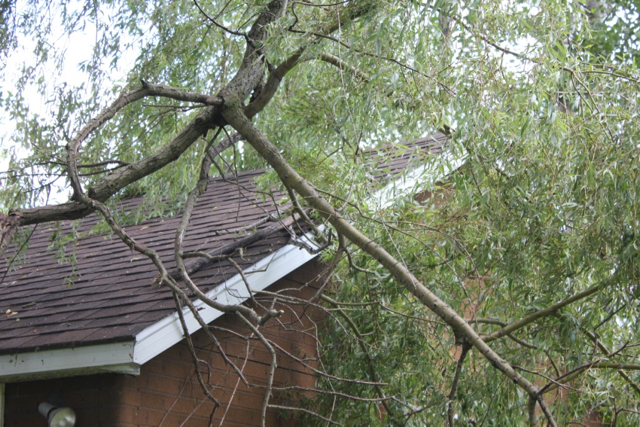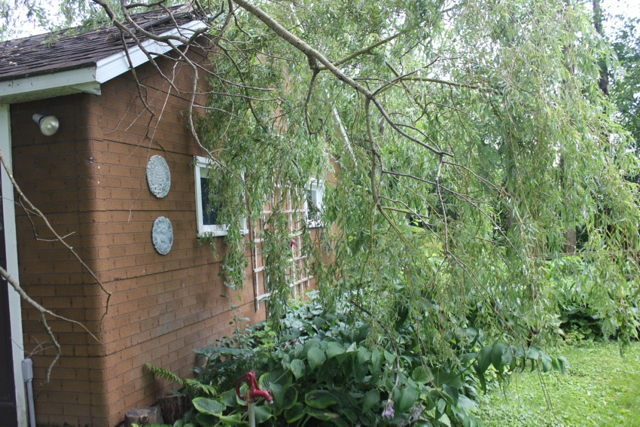 Not too much damage at this point.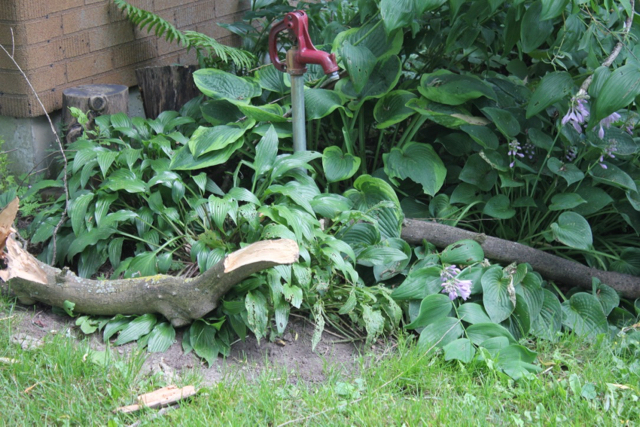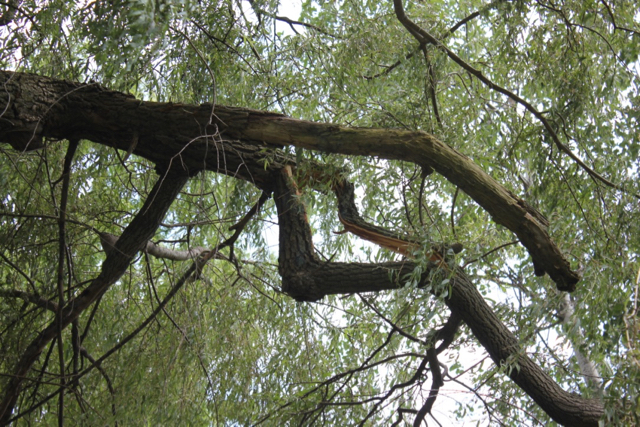 A precarious perch to try and clean it up.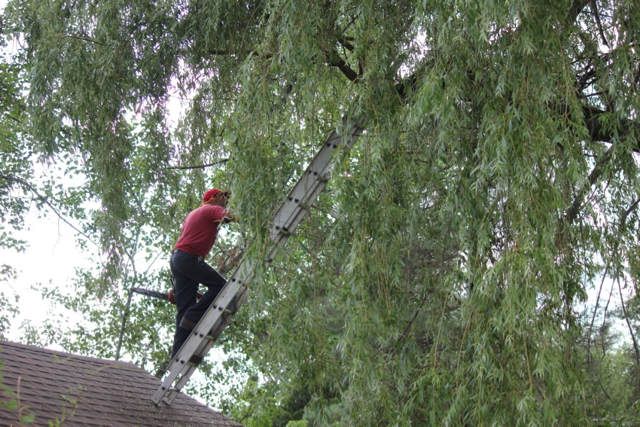 Soon it was a pile on the grass, and then taken away to the burn pile.