The WillowPark Patch sign was mounted on a stump when we got it some years ago. But the stump began to rot and the sign was precariously close to tipping over.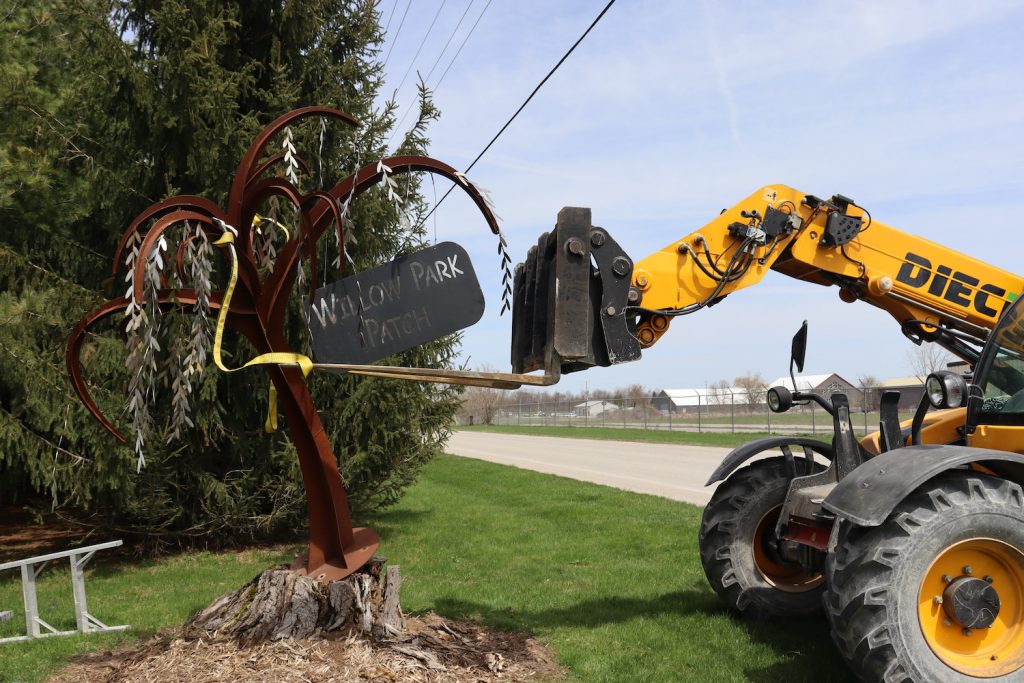 Straps were attached to the sign and the tele handler lifted it off the stump.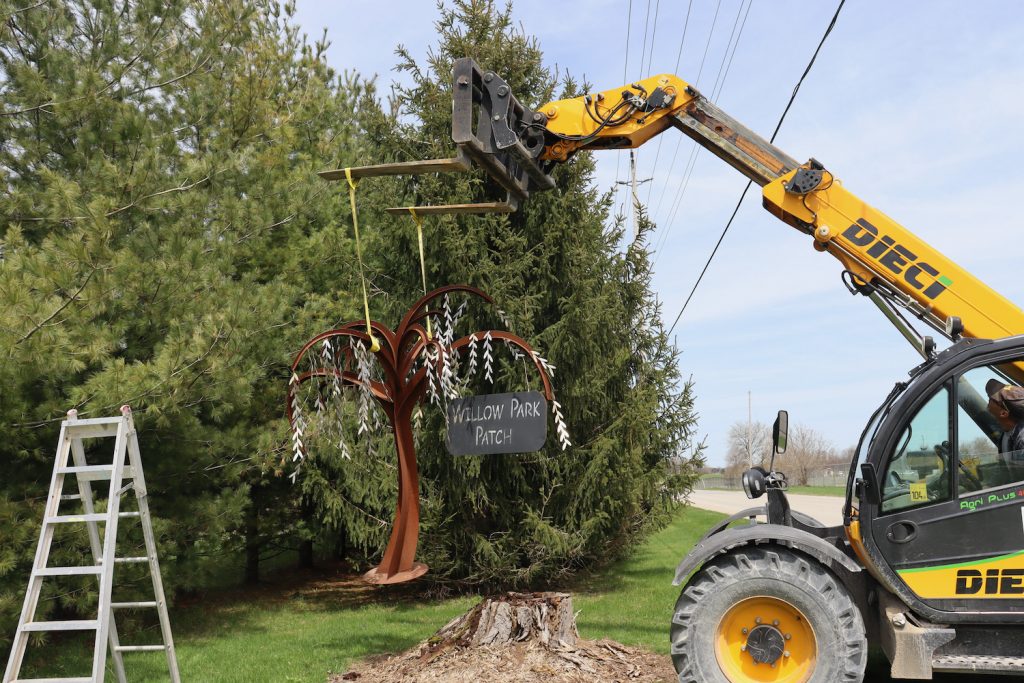 Down the road, and to a new temporary location.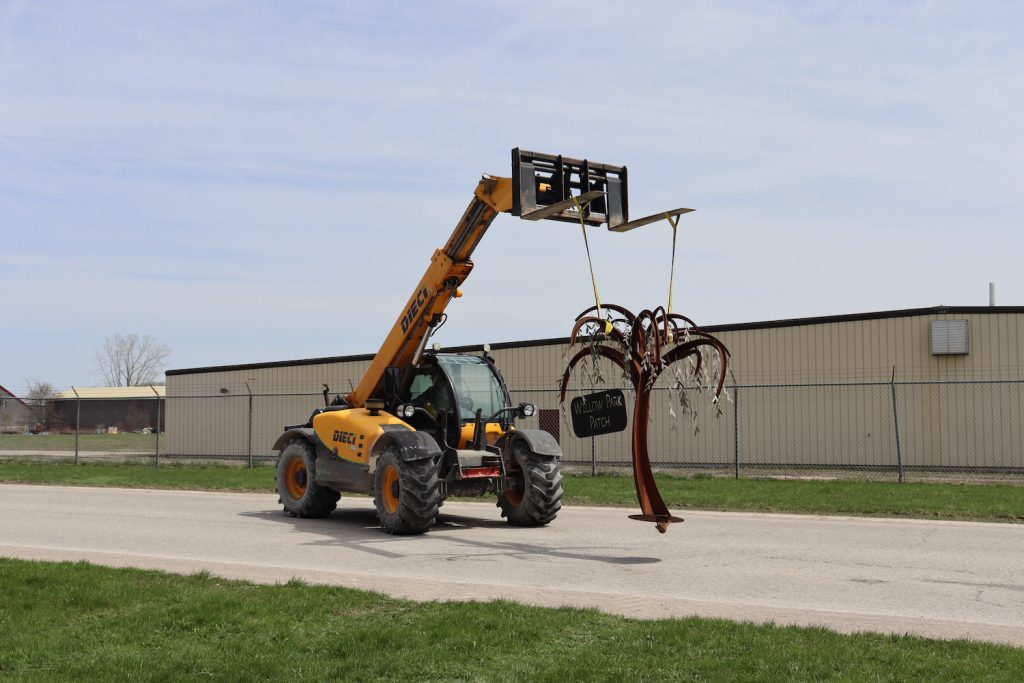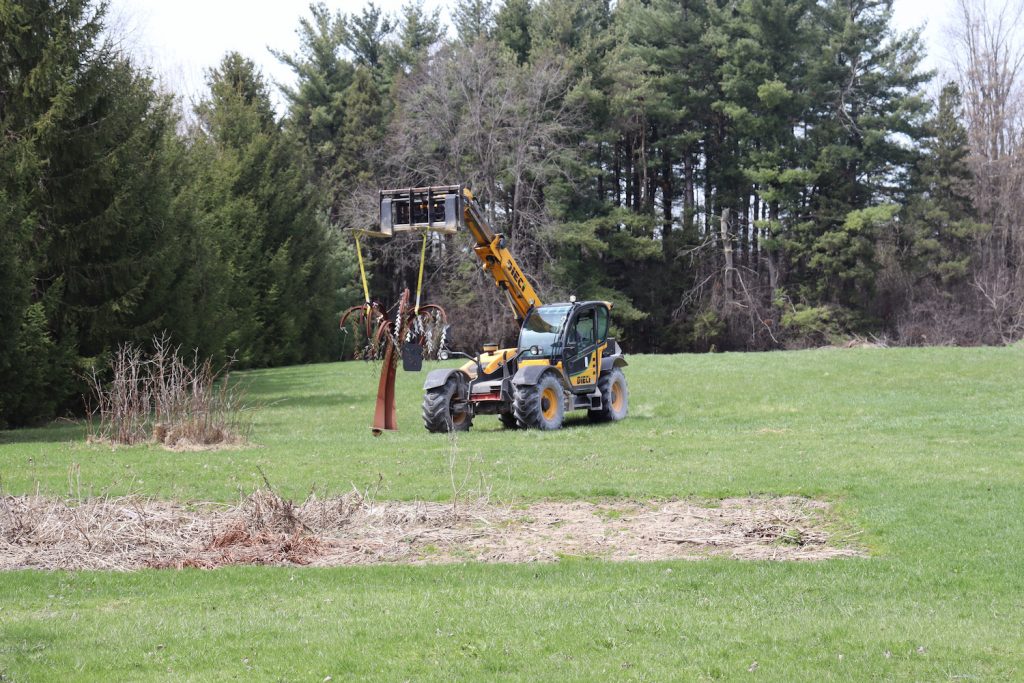 We tied it to a tree and the fence, and it will be here until a new base is built in the previous location.