This summer I am tackling some of the overgrown areas of the garden beds.
One of these is the bed by the pond.
Ferns are overtaking the plants and this area is full of overcrowded daffodils.
And an arabis is spreading widely, but not really blooming well.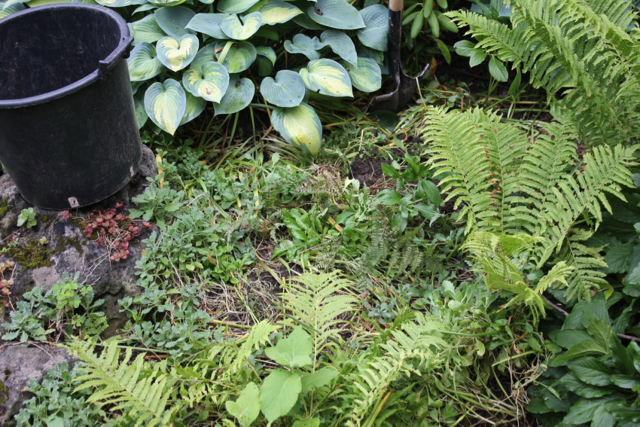 So I dug out the whole patch.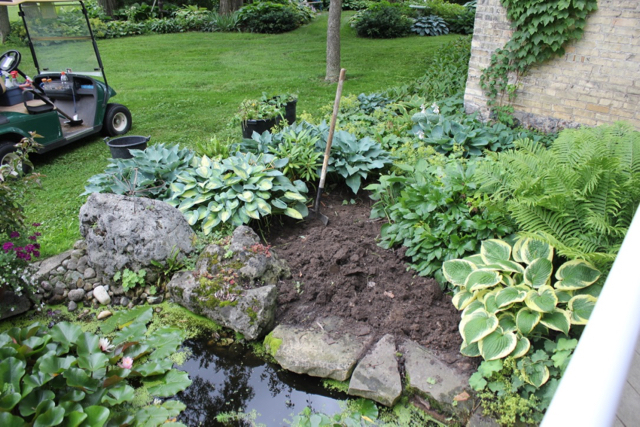 Got quite a few daffodil bulbs.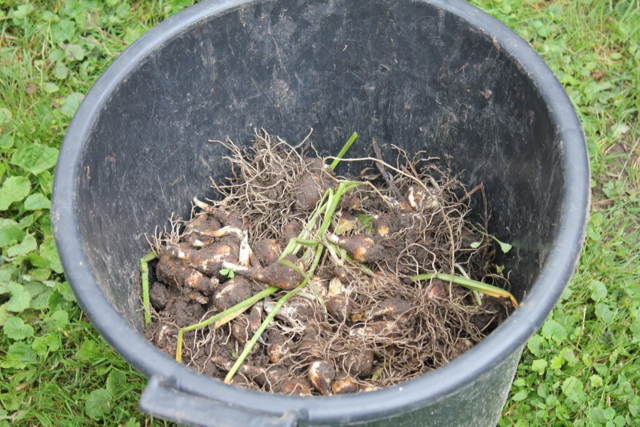 Now the other side of the bed looks crowded too.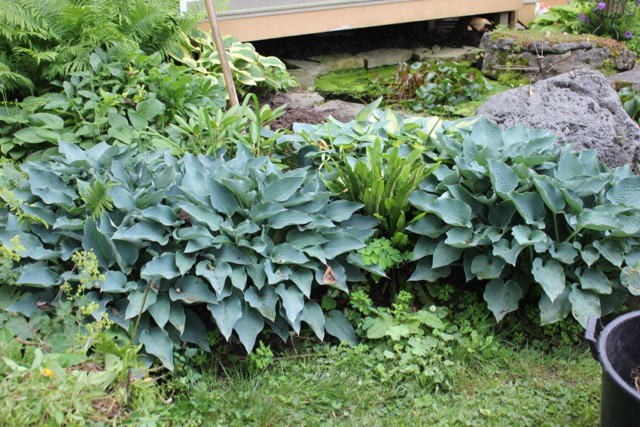 This is a really cool fern, if you could see it.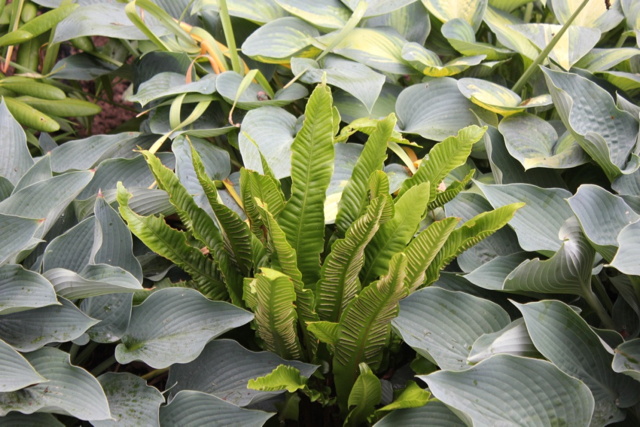 And the rhododendron won't be happy like this.
Way too much Lady's Mantle.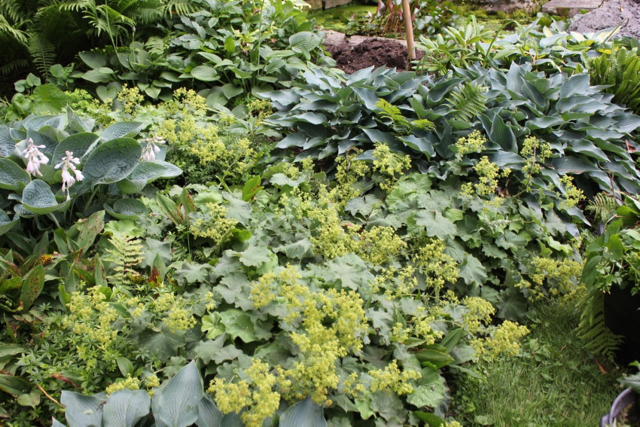 So I think I'll be doing a bit more digging and dividing.