For Christmas my hubby got me a new sign for the garden.
He got this tree custom designed and built by Mark Breckenridge.
You can see more of Mark's work at hacnwac.ca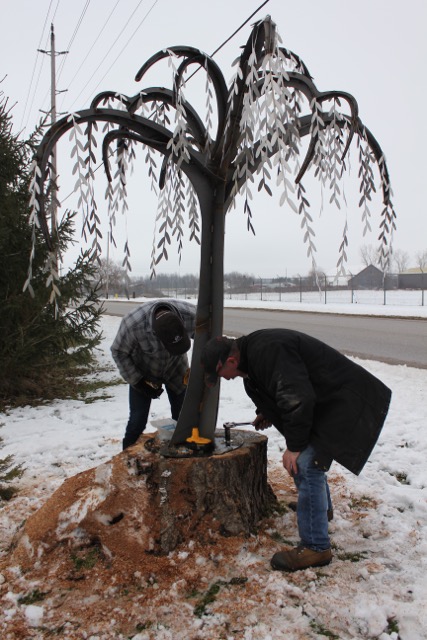 It was made to fit on this stump.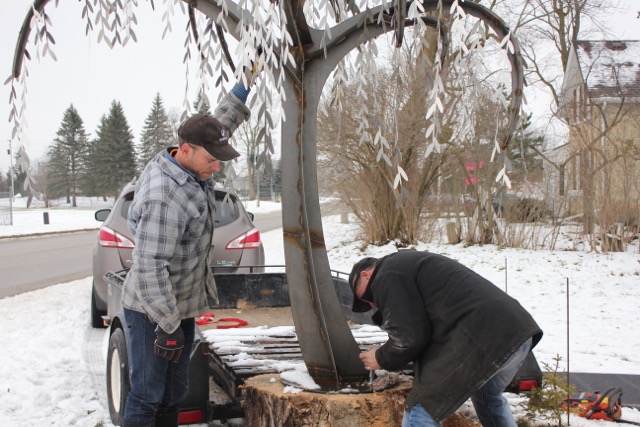 The metal leaves look like willow branches.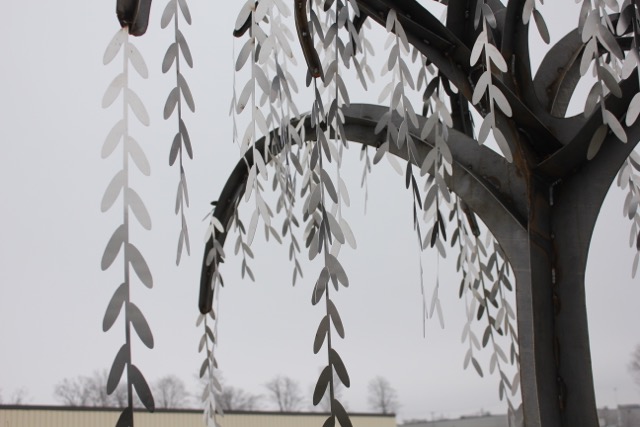 There was a special place to attach the sign.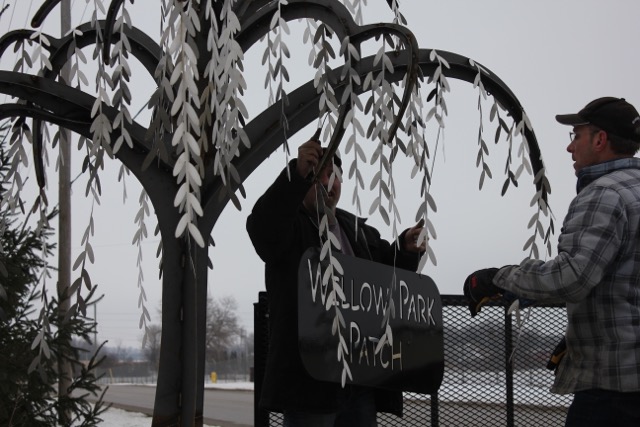 Mark made sure it was hanging just right.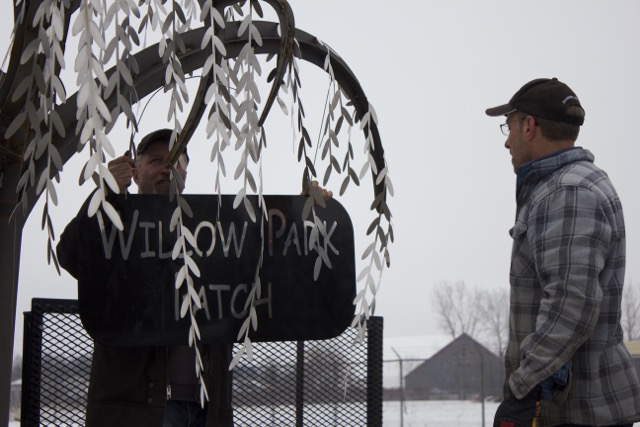 It really is so special, and will help everyone find WillowPark Patch.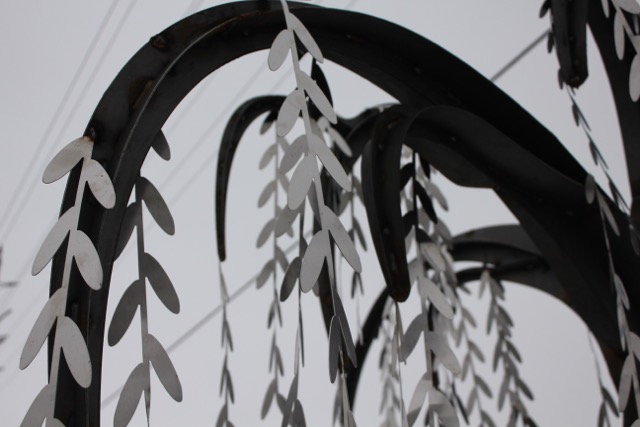 The leaves shine in the bright sunlight, reflecting and flashing as they sway in the breeze.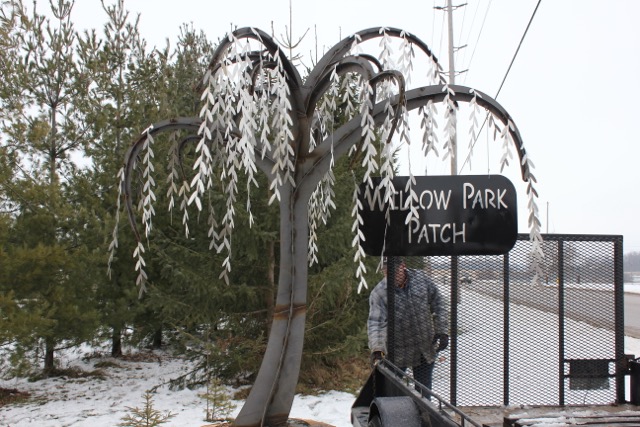 Such a very beautiful and thoughtful Christmas gift!