It is March 1st.
March is coming in like a lion.  Snowy, windy.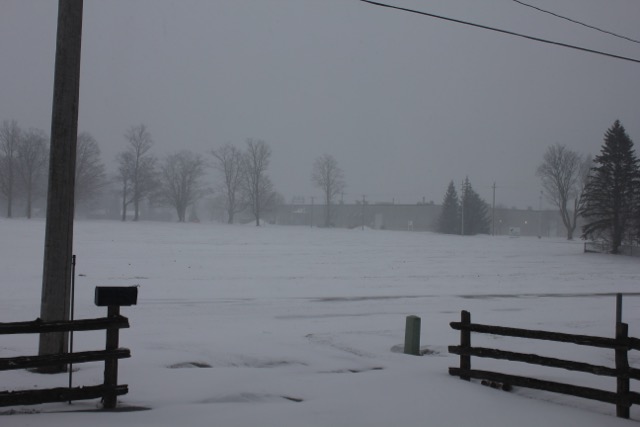 It has been a mild winter. No snow until January.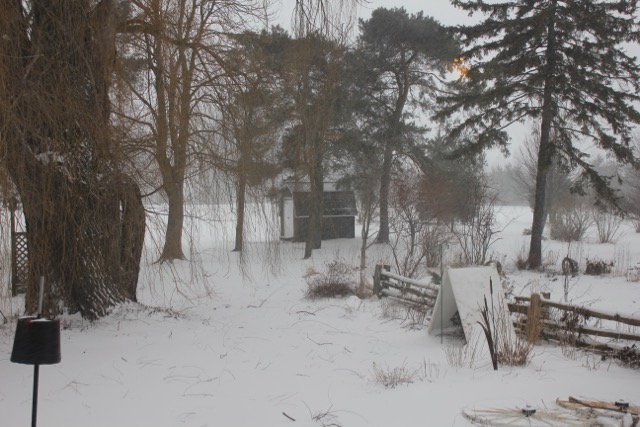 We would get some accumulation, but then another mild spell to melt it again.
You can see the snow is not very deep in the yard.
No trips to the compost pile in knee deep drifts this winter.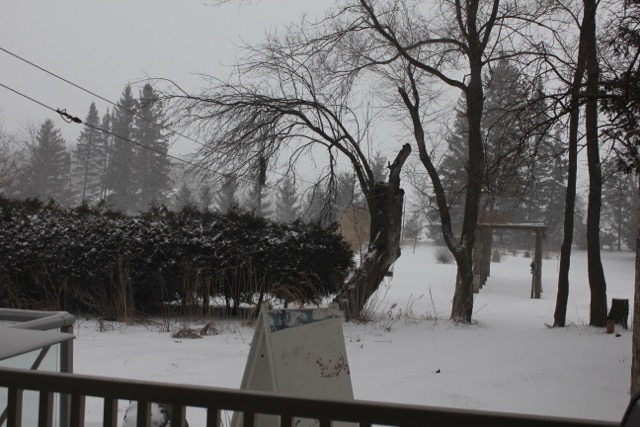 That does mean some of my plants may not have got the snow cover they needed.
But I'll have to wait a while to see if they survived.
For now, it is March.  Spring is in sight.