I really love the blue hostas.
This one has perfect, strong, heart shaped leaves.  Not too big.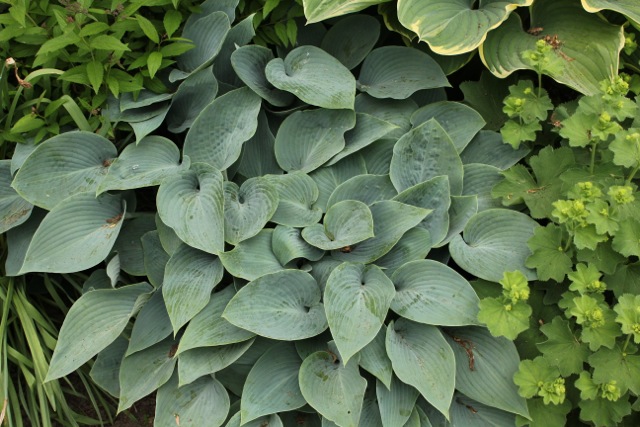 Huge blue leaves. Makes quite a statement in the garden.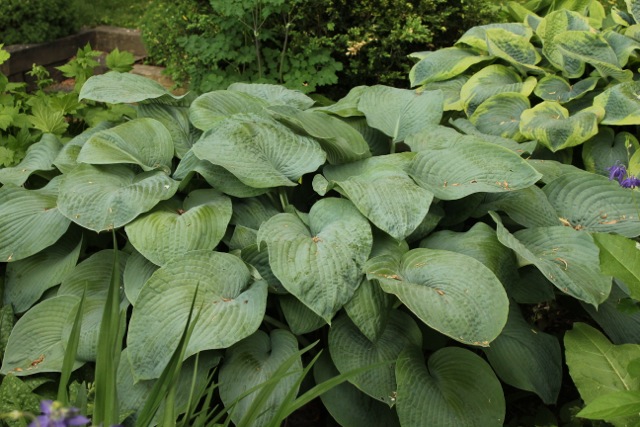 I love this one.  Medium sized leaves, amazing yellow markings.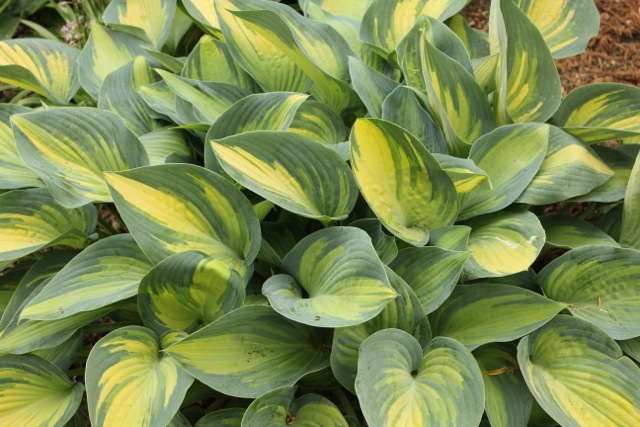 Smaller leaves, more tapered and pointed.  Lovely colour.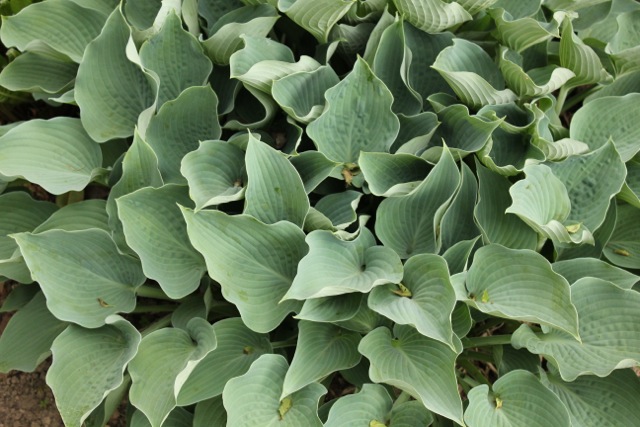 Really big puckered leaves, with gorgeous yellow borders.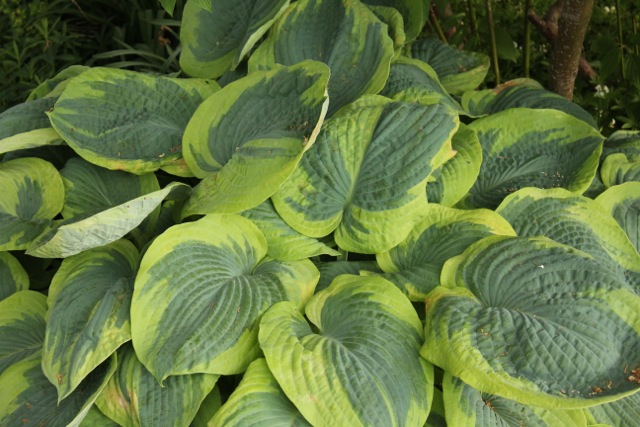 Big blue puckered leaves, shaped like scoops.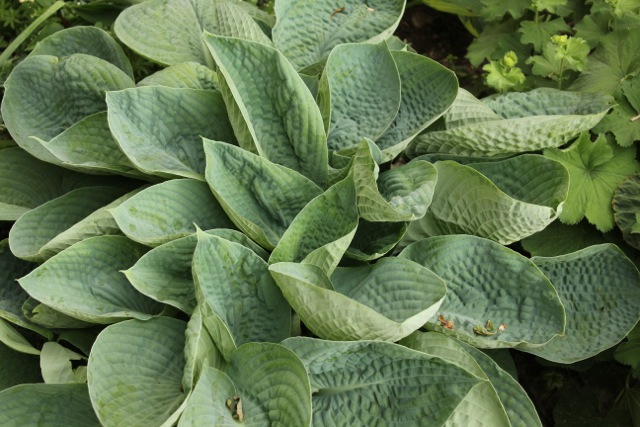 This one stands tall and strong. Yellow edging really pops out.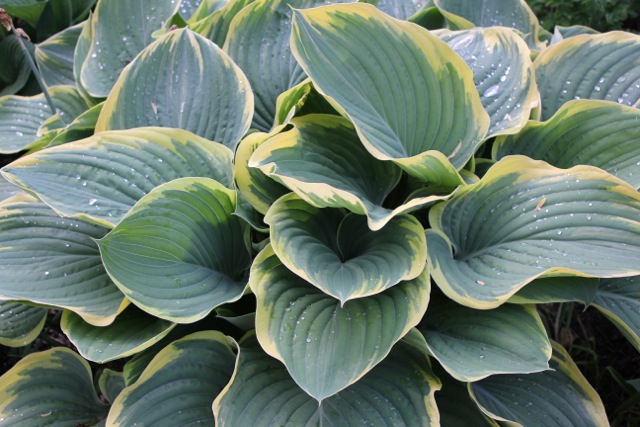 I don't have much slug trouble with these hostas. Such a variety of sizes and shapes, and beautiful colour in the shade.