Giant fleece flower or Persicaria polymorpha certainly lives up to its name. I have one plant at each end of this bed. They are really big, looking more like a shrub. But all that growth starts out from nothing, as it dies completely back every year. It is imposing and beautiful and lush, with the wonderful white plumes. This is the size by mid June.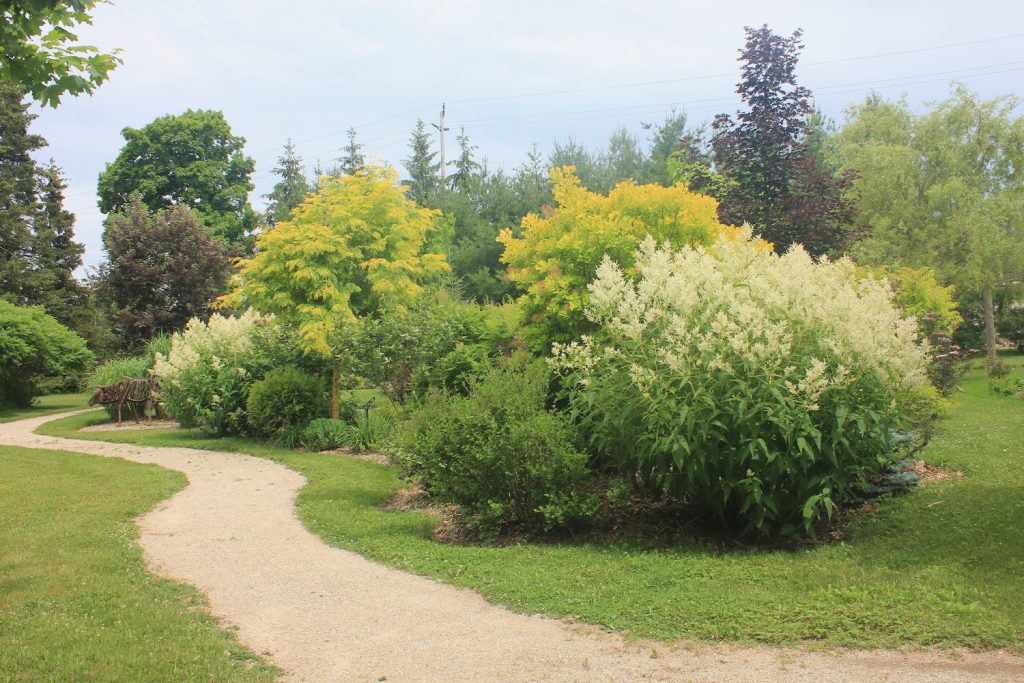 This statement plant is easy to care for, needing no staking or extra water. It grows here in full sun. I've had this bed since 2014. Some of the other plants have been changed.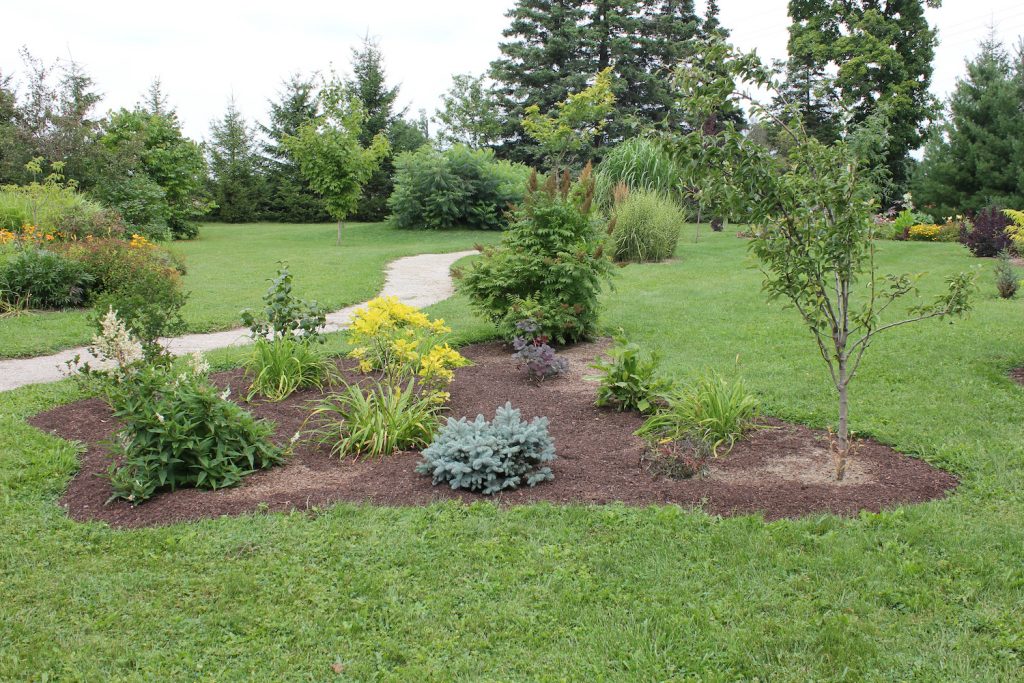 But this fall or next spring I will need to dig some of the plant out. After this many years, it is starting to interfere with surrounding plants. I hate to toss the divisions – maybe a line of them at the edge of the field? Mmm.
A wonderful plant for a large garden space.