When we put in the patio, we built a fire pit in the center. You can see it in these pictures from 2003, and 2005. It is under the center table.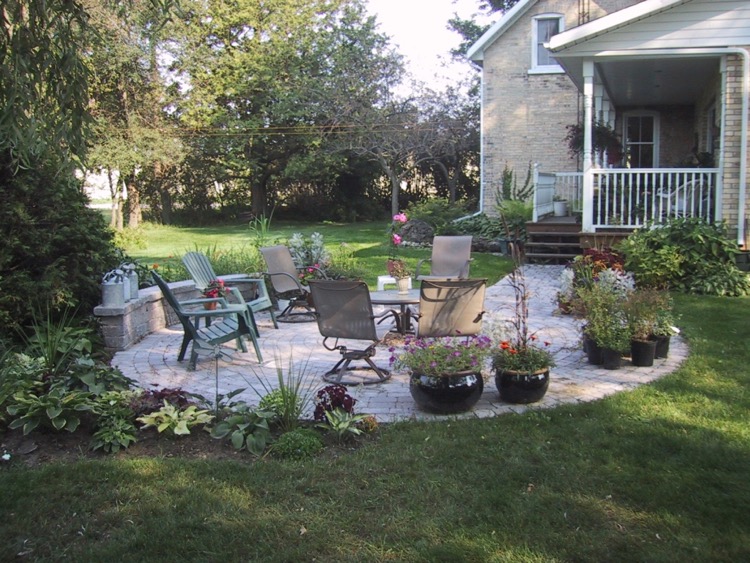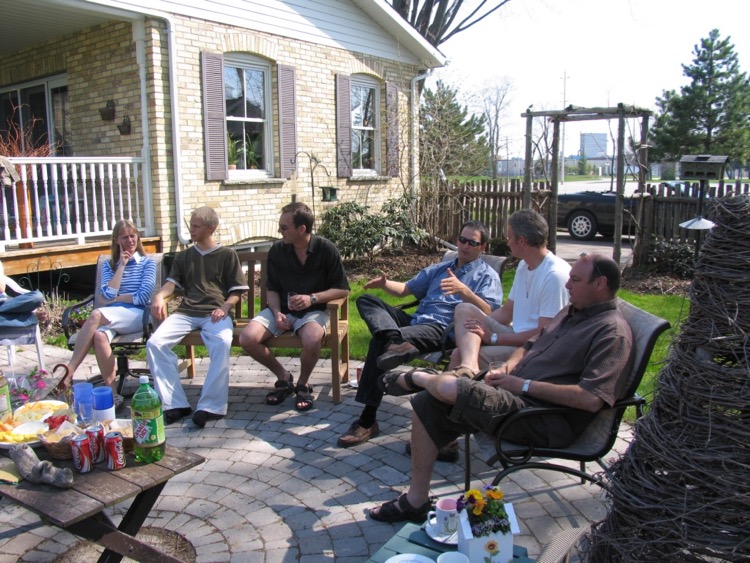 We didn't use it very often. It didn't actually work that well, sunk in the ground like that.
Now, 15 years later, our family has grown from the 4 of us, to 9! And grandchildren need to have hotdogs over a fire!
So, after some research, Doug decided that a 1/2 barrel, surrounded with decorative bricks, with a table topper, would work for us.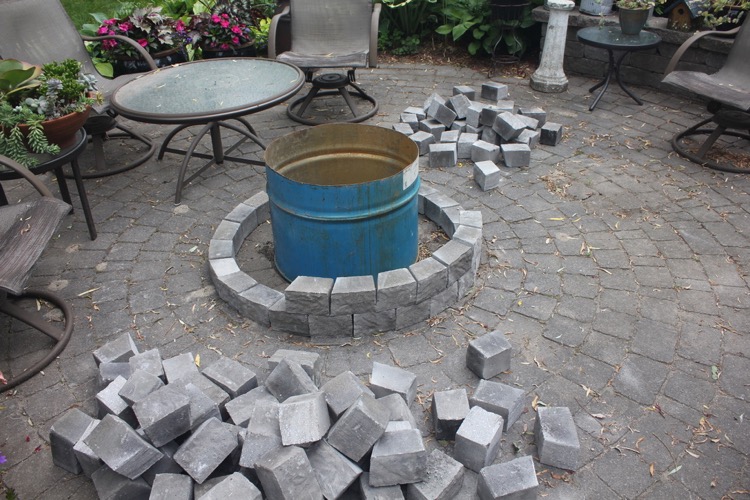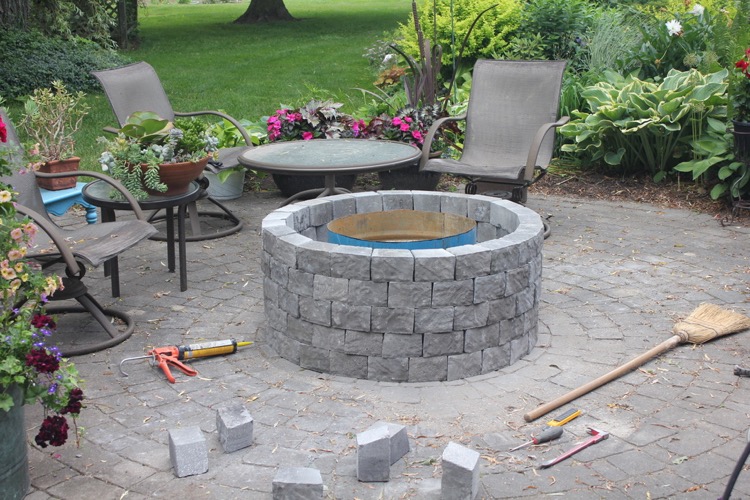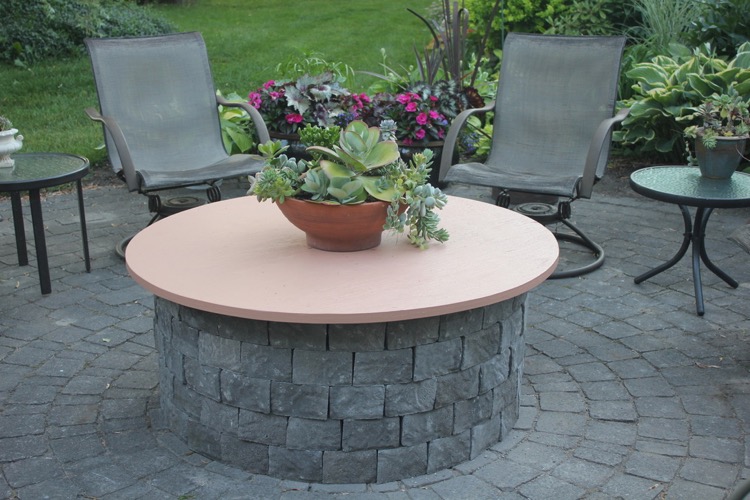 Doug used some exterior paint for a temporary finish on the plywood topper. We'll do something decorative when we decide on what. It's a good scale for the patio, a useful table size, a functional and safe fire pit, and altogether it looks really great, too!