This will be remembered as the year of the drought.
May, June, July – total rainfall in the garden was about 3/4 of an inch.
The primroses usually go dormant in the heat of summer, but this year they just totally disappeared.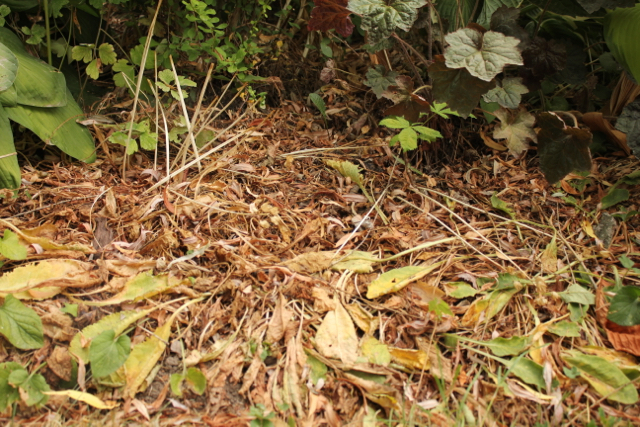 The phlox suffered badly.  This batch was watered, and still couldn't survive.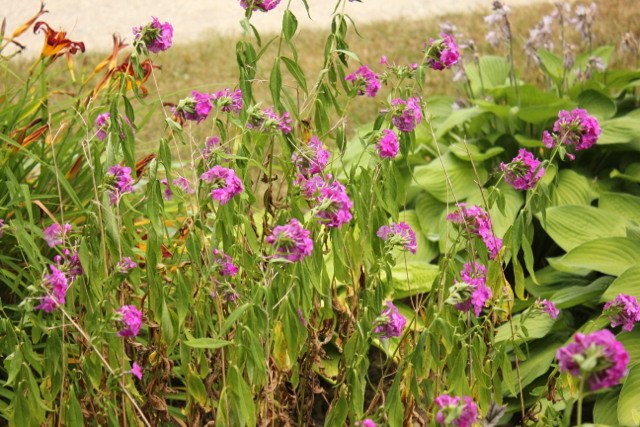 Some of the hostas have turned brown and crispy, and shrivelled away.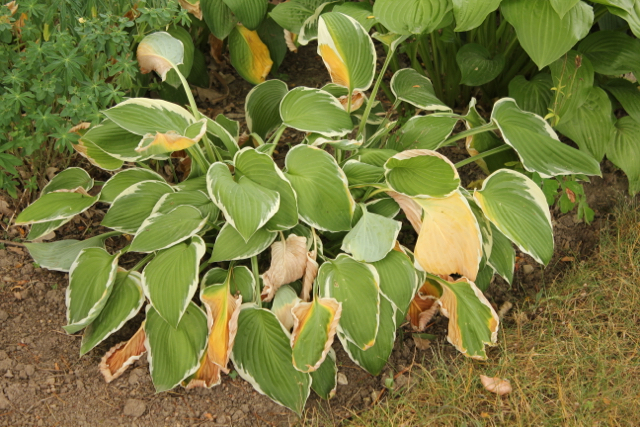 The grasses are thin, short, and leaves are curling.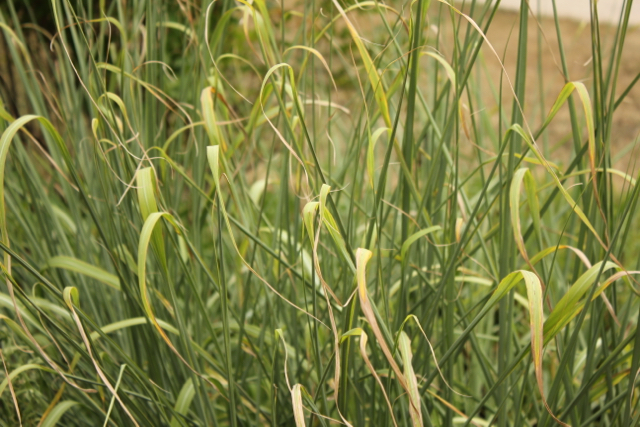 And even though the watered plants in the wheelbarrow are flourishing,
you will see the grass is completely brown and crispy.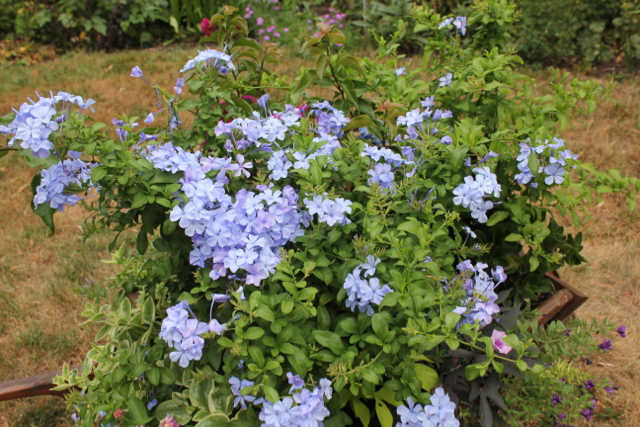 Thankfully, it rained August 11, and as of August 24th, we have received about 7 inches of rain.
The grass started greening in two days, and we finally mowed again on August 24th.
As for some of the perennials, well, we may have to wait until next spring to see how they fared.