We have a narrow gardening bed in our driveway. Up to this year it has been a shady area, but we had to cut down a large maple tree. However the hostas don't seem to mind. They adapt to the sun as they grow in.
I had given this area very little attention for a few years, and so there was a large section of it overgrown with sweet woodruff. I dug out 3 buckets of the stuff, trying to get every bit that comes up in the middle of the hostas.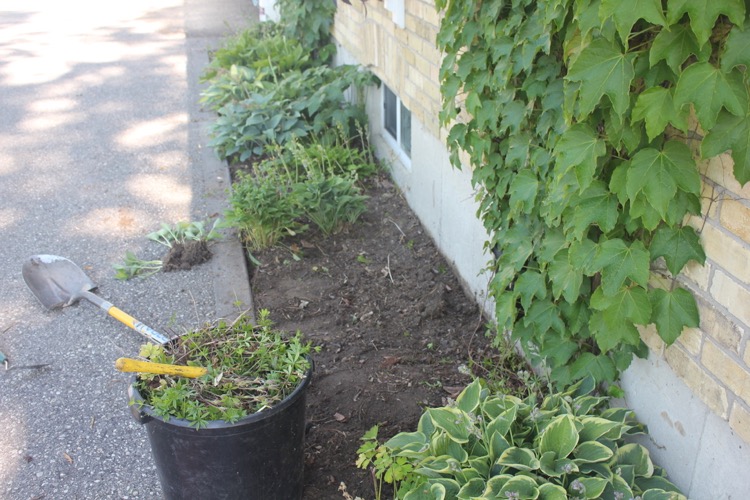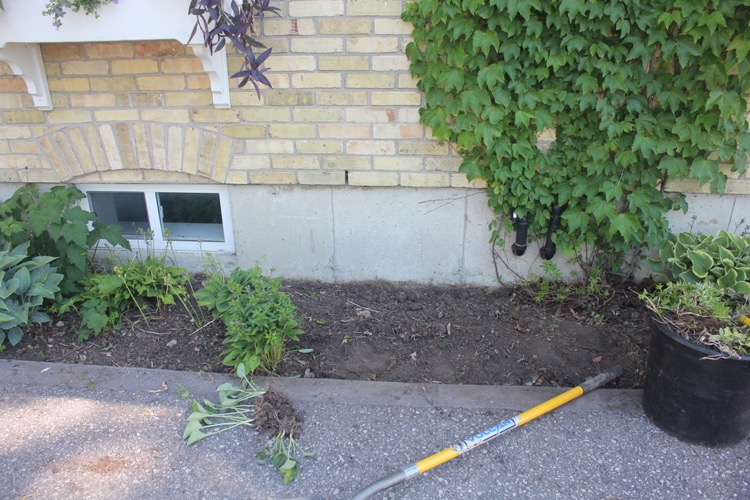 I looked around the garden to find some smaller hostas to move here. I had one new heuchera I had just purchased. And I moved one daylily here to see how it would do.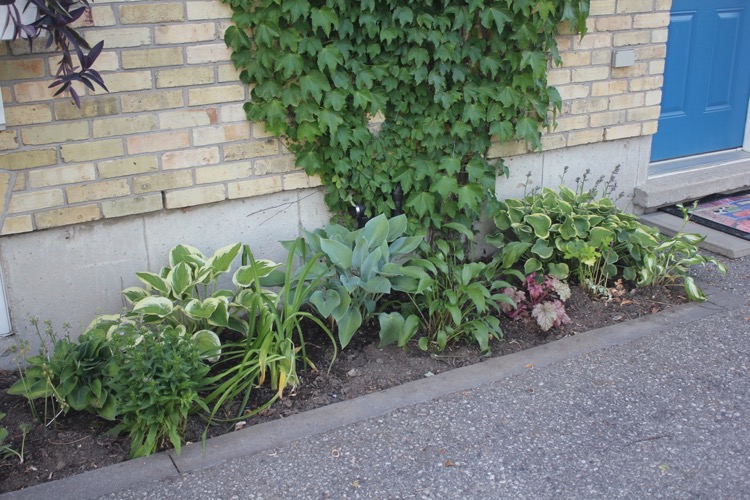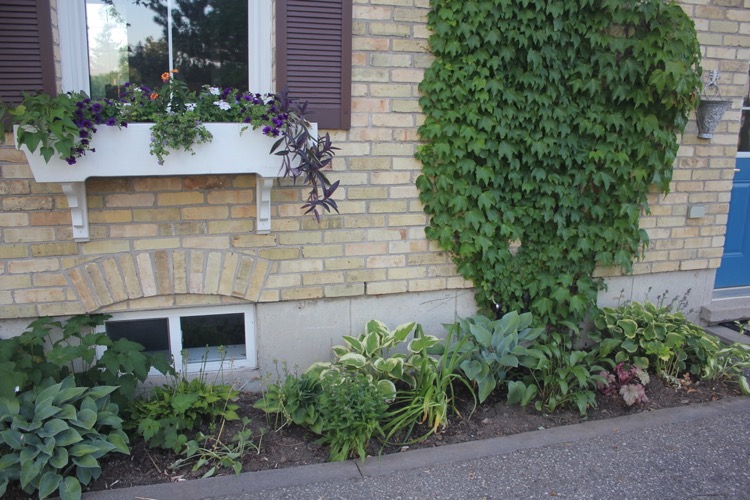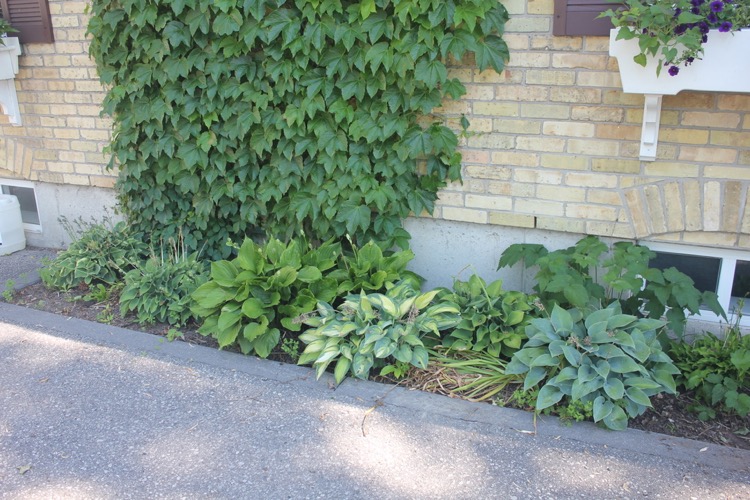 I think these new hostas will get a bit of sunburn initially, but next year they should adapt. A bit more weeding, some new compost here and there, a sweep up, and this area will now look much better for the rest of the summer.