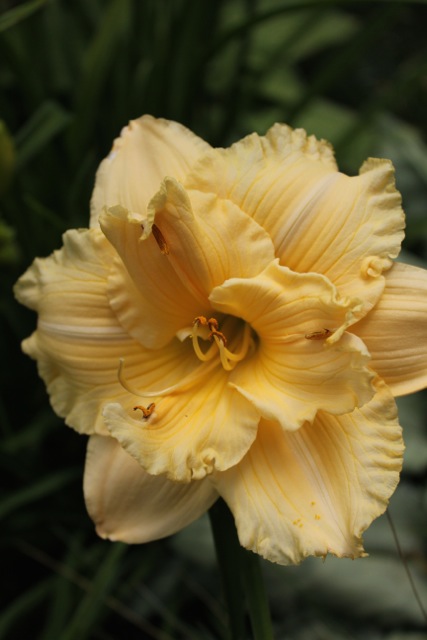 There are so many amazing day lilies to enjoy.
Every year I look forward to all the varieties of colour.
This is one my favourites.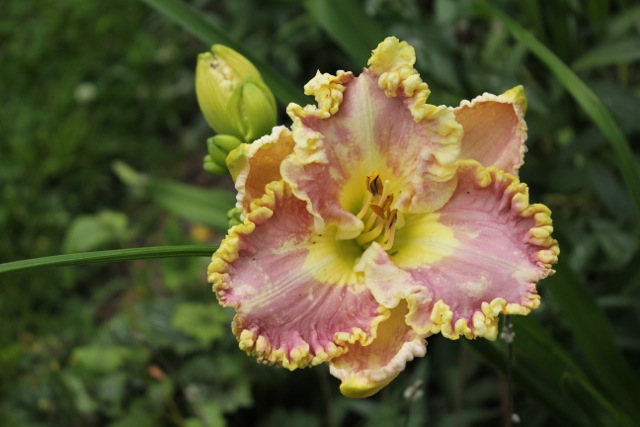 So ruffled and pretty.
They got enough rain this year, but maybe not enough sun.  Some plants that were in shadier spots didn't bother to bloom at all.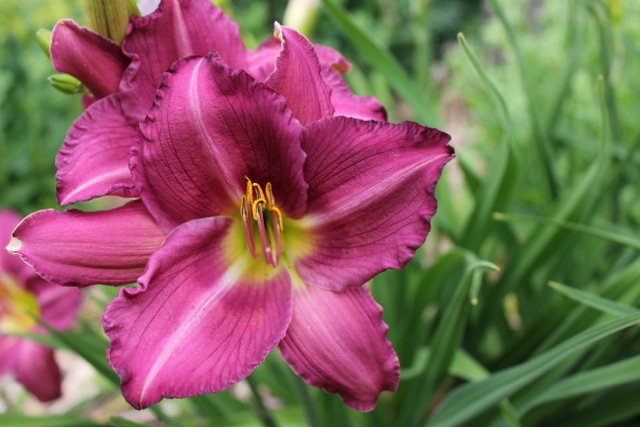 Be sure to have a few day lilies in your garden.  The colour choice is almost anything except blue, and they are easy care,  reliable plants.