Last fall we extended a garden bed.  I wanted a little more interest along the path.
We dug up the bed, and brought lots of compost in.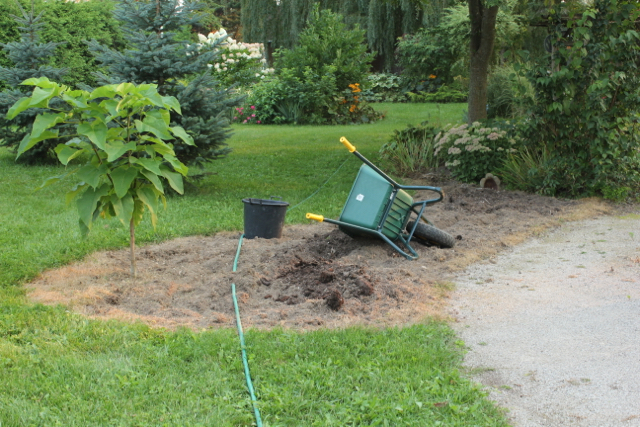 At the one end of the bed there is a catalpa tree I grew from seed.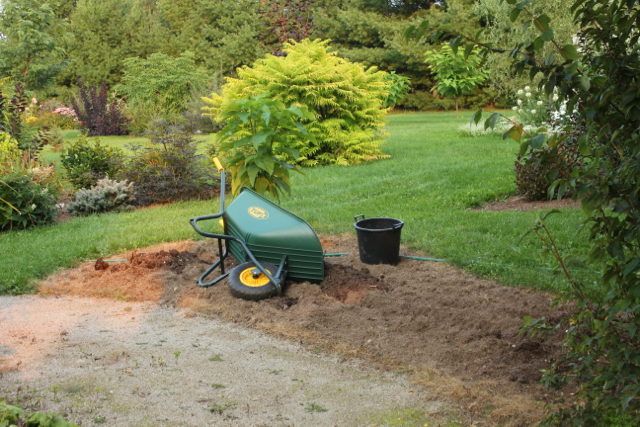 I wanted to have a place for smaller hostas and beautiful ferns.
With the locust shade tree, catalpa, and blue spruce, I'm hoping it's shaded in a few years.
I put in a few daffodils last fall, and a few other perennials I came across this spring.
And I had some dahlia bulbs that looked dead, but I planted them in the sunny end of the bed.
They've all actually started growing!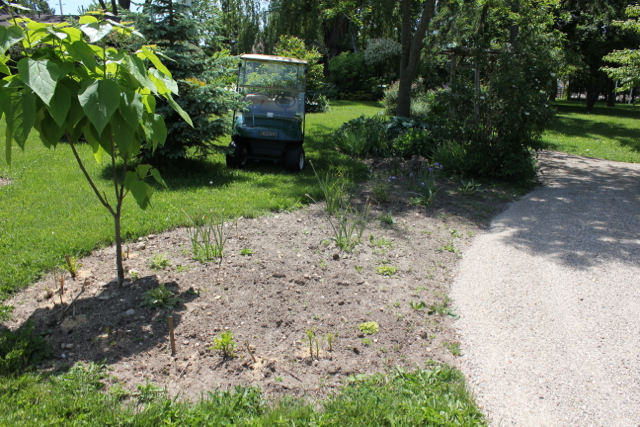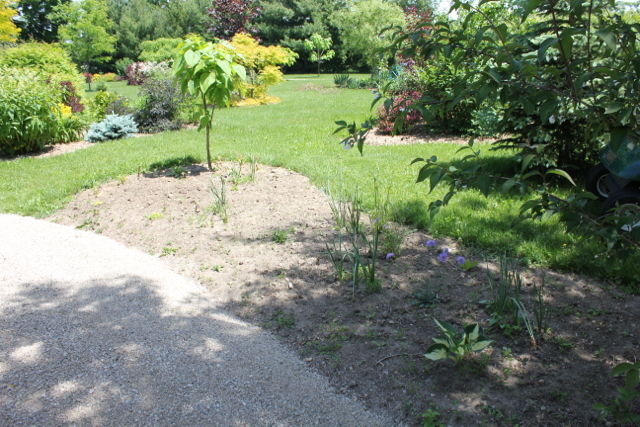 Last year I divided some hostas, and kept them in the vegetable garden for the winter.
The golf cart sure comes in handy to transport them to the bed.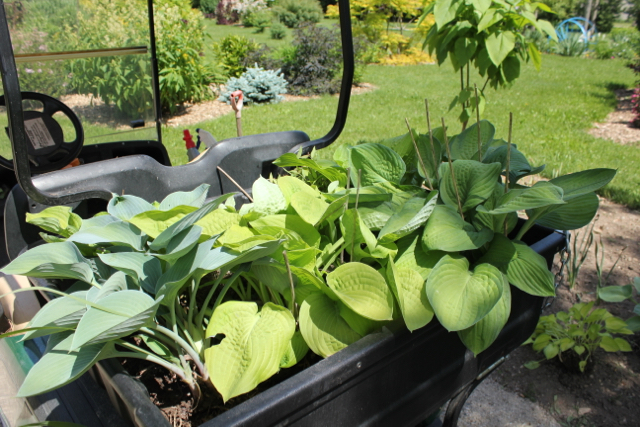 I laid them out first to see where everything should go.
I realized the catalpa tree end is still pretty sunny so I saved some room for different perennials there, for this year anyway.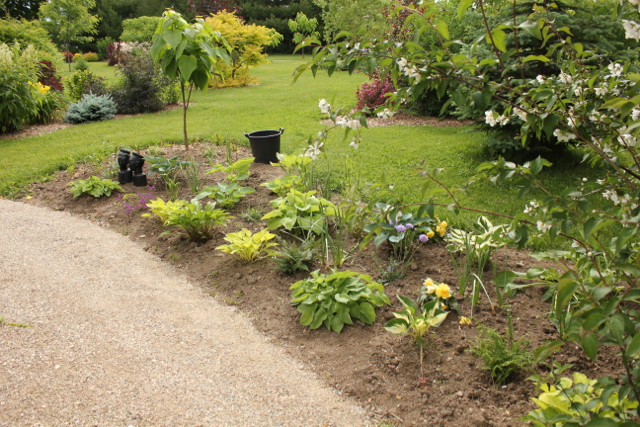 A good day's work.
It's always satisfying to see a new bed freshly planted, full with expectation and promise.