The snapdragons and asters are really doing well this summer.
I grow  a flat of each, just for fresh cut flowers all season.
The rocket snaps love all the rain, and the plants are tall and strong.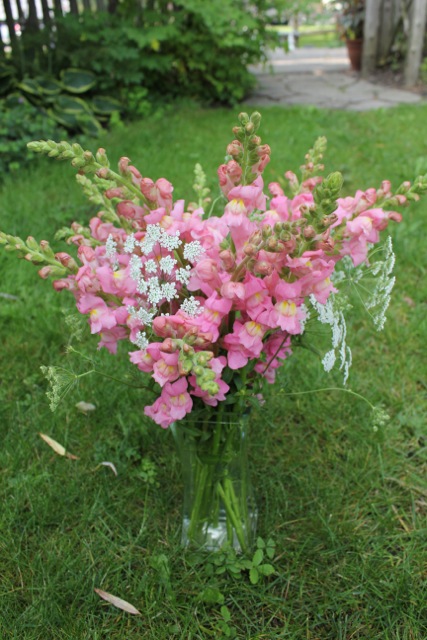 The white flowers are Queen of Africa (Ammi Majus).  They are like a fancy wild carrot that is good for a bouquet filler.
It does well in the vase, but then starts dropping all little seeds.  Not sure I'll grow it again.
The shorter asters are all coming along nicely now.  These are all grown from seed and are especially for cutting too.
The taller asters are just beginning to start blooms.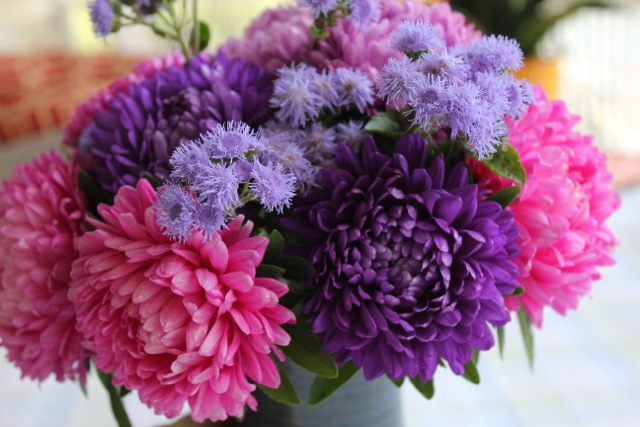 All pinks and purples.  The blue ageratum is a taller variety also started from seed.
It is such a pleasure to have fresh cut flowers in the house every day!  And lots more to share!