On a trip out of town this week, I grabbed the camera "just in case."
It was in the camera bag, in the back seat, and even as we drove along, I wondered if I should be more prepared.
I have driven miles, with the camera ready on the seat beside me.
And never had occasion to stop.
But on this drive, we spotted this.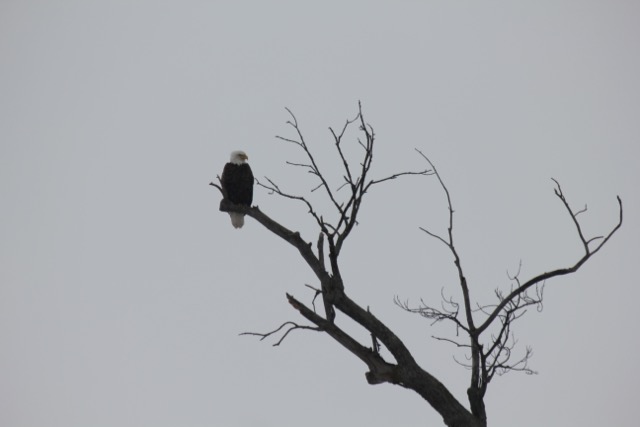 He stayed put long enough for us to back the car up, get the case out of the back seat, get the camera out,
change to a telephoto lens,  roll down the window, get him in focus, and get the shots.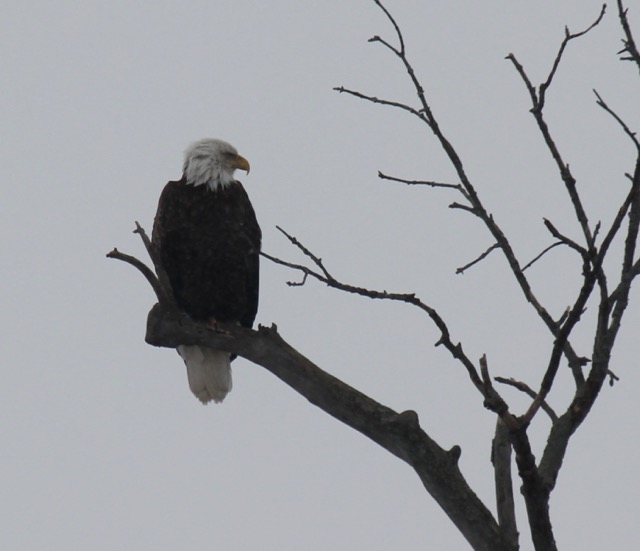 One shot was clear enough.  He is so grouchy looking, don't you think?
But amazing to see.
Lesson learned:  Always take the camera with you!