The compost bin has had fruit flies in it since last summer!
Yes, all winter we had fruit flies.
I would wash it and scrub it clean, and a week later, more fruit flies.
Anyway, I put it out on the back deck last week.
It wasn't quite full enough to take a trip to the compost pile, but it had a lot of fruit flies.
The next morning, an animal had found it, and dug around for a snack.
We assumed it to be a raccoon.
I emptied it  and cleaned it out, and left it on the back deck to dry out.
The next morning, there was evidence of the critter's return.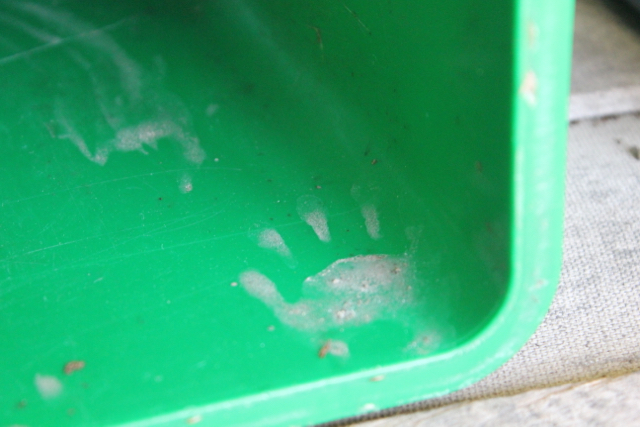 Little paw prints!  But alas, the compost bin was empty.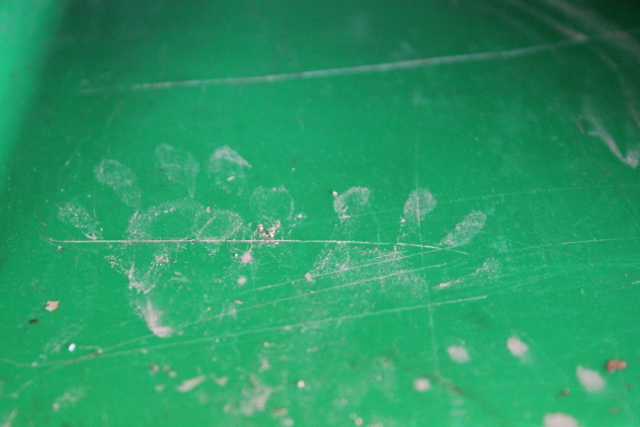 Definitely looks like raccoon prints. I hope we don't see much of him this summer.
We already have skunks and groundhogs and rabbits.
The fish were traumatized too, but that's another story.