Selena, our Goddess of the Sea statue, was put in place last summer. So this summer we needed to do the bed around her. I wanted to try a more formal bed, so this will be a circle, edged in boxwoods, with colourful annuals inside.
There was another bed close by that first had to be cleared of all the plants and bulbs.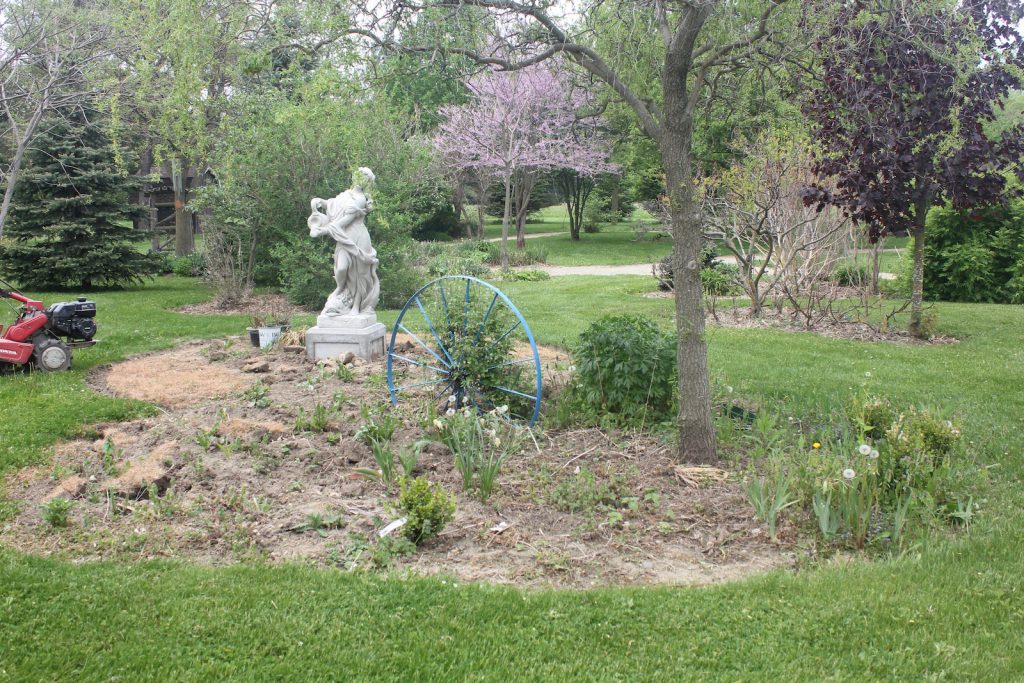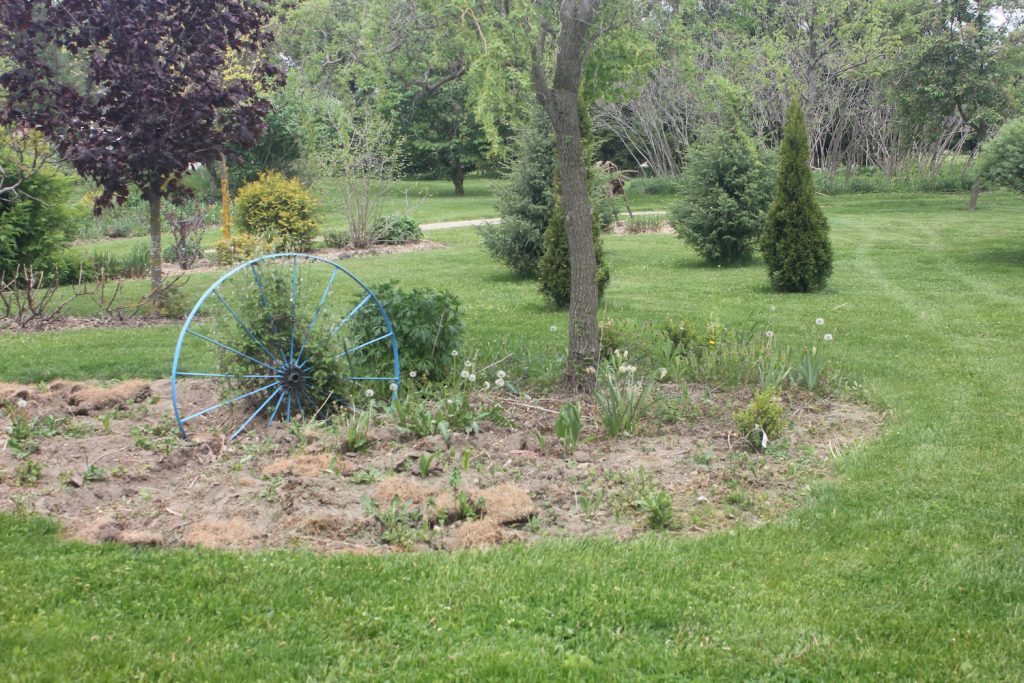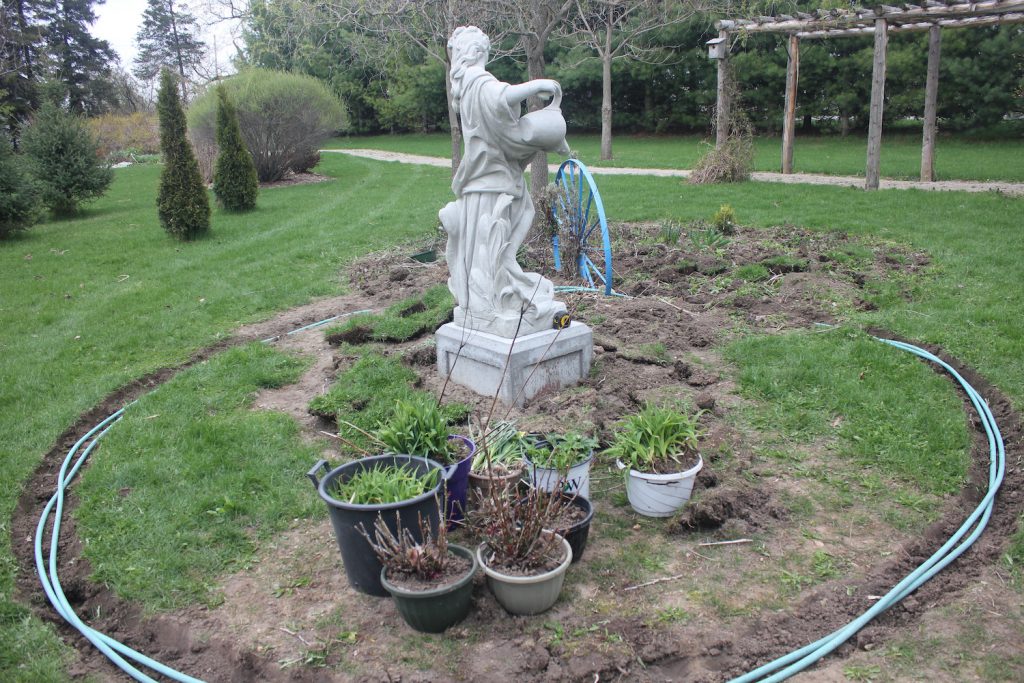 A rather large clematis was growing around the wagon wheel, so the plant and wheel had to be removed together, and plunked in a pot until later.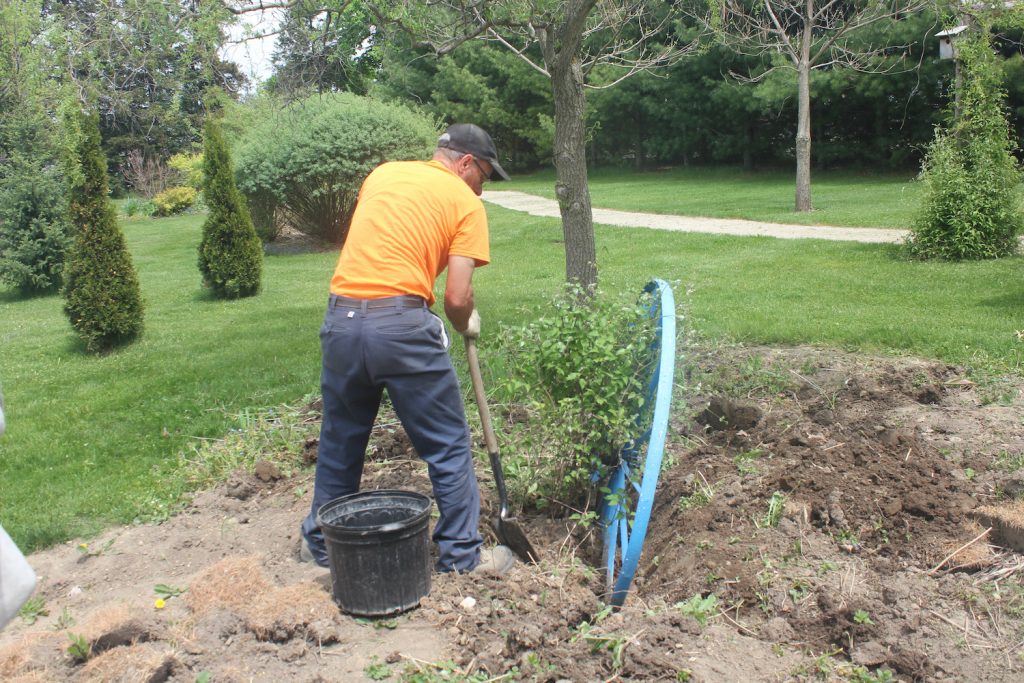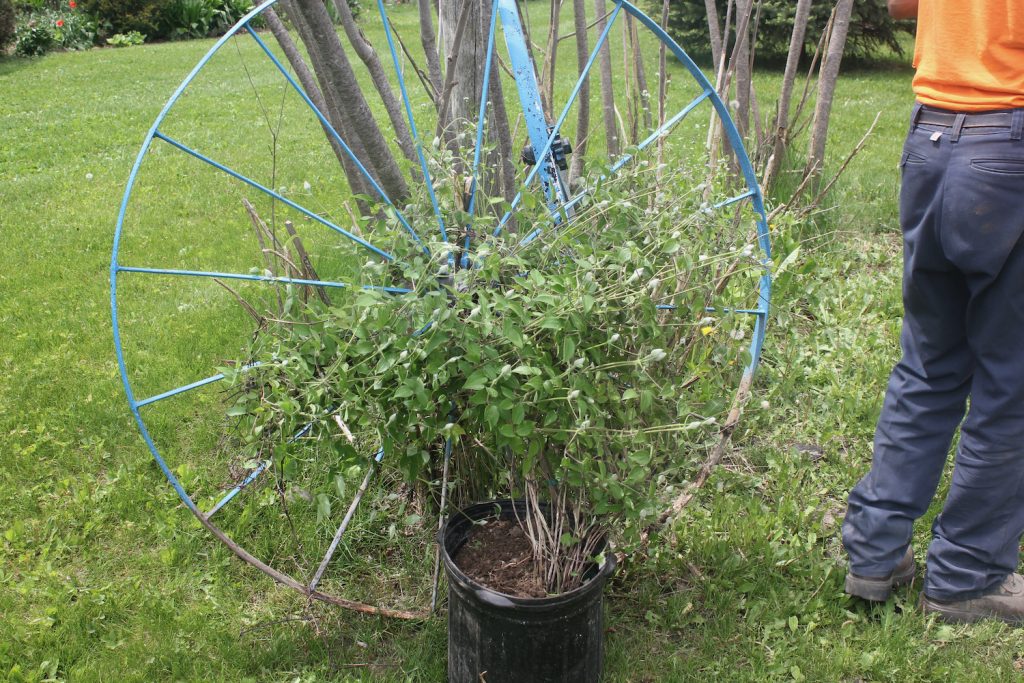 When the circle shape was laid out, and the other bed emptied, we were ready to till.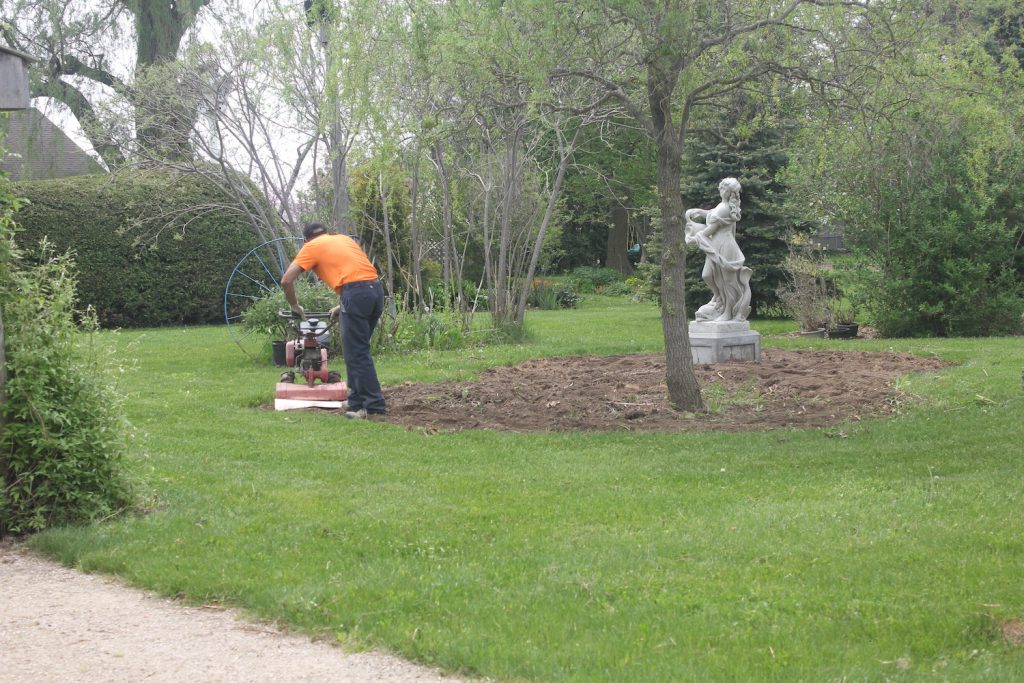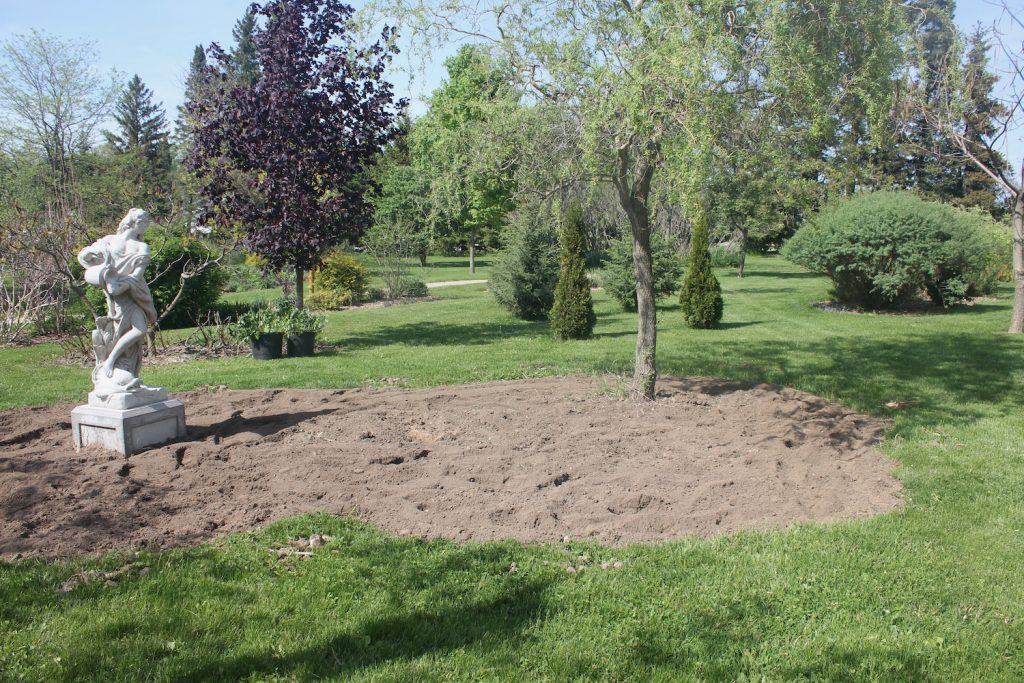 Then we used a string and stick, and marked out the real planting circle around Selena. The 24 small boxwoods were set in place, and they were planted in.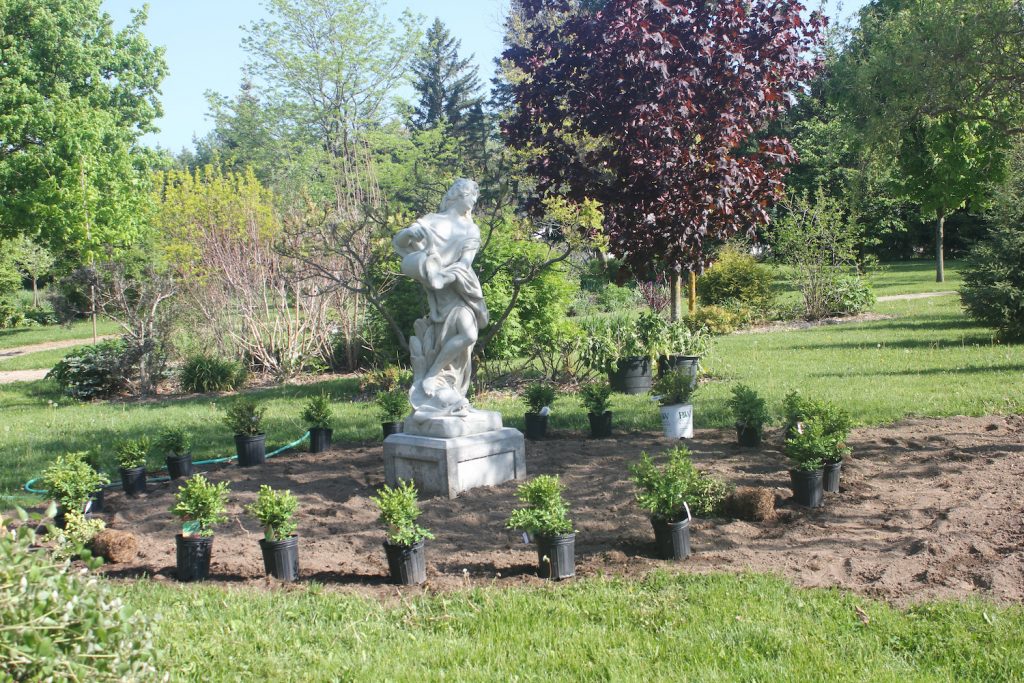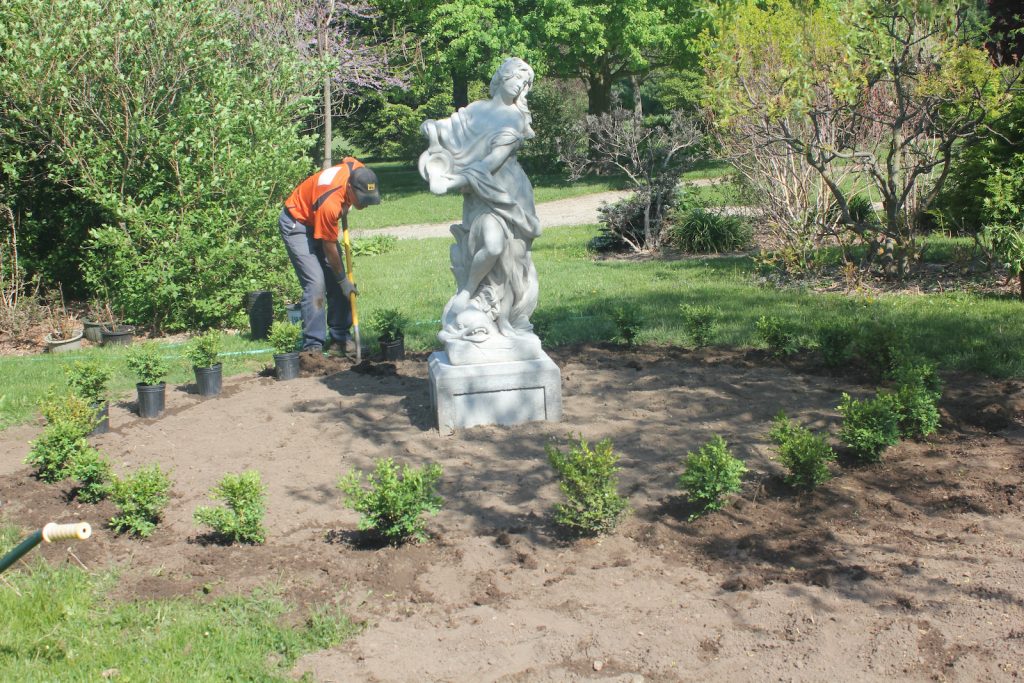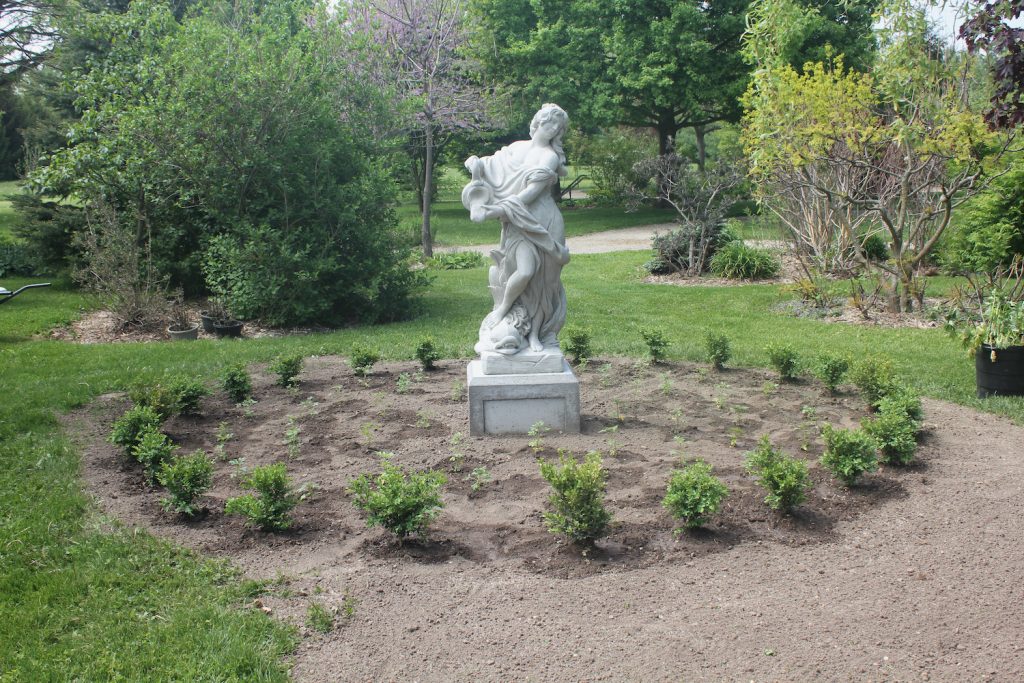 Around then, I decided that the curly willow tree was now going to be too lonely. The other three corners have bigger shrub beds. So I found a dogwood and a white weigela elsewhere in the garden. They were dug up and moved to keep the willow company.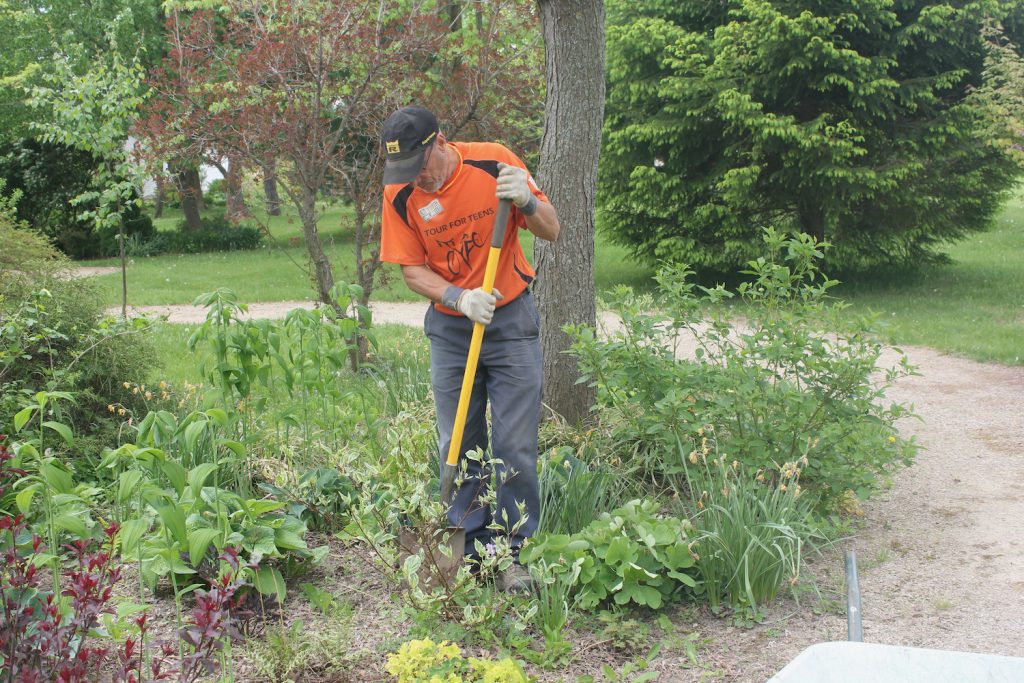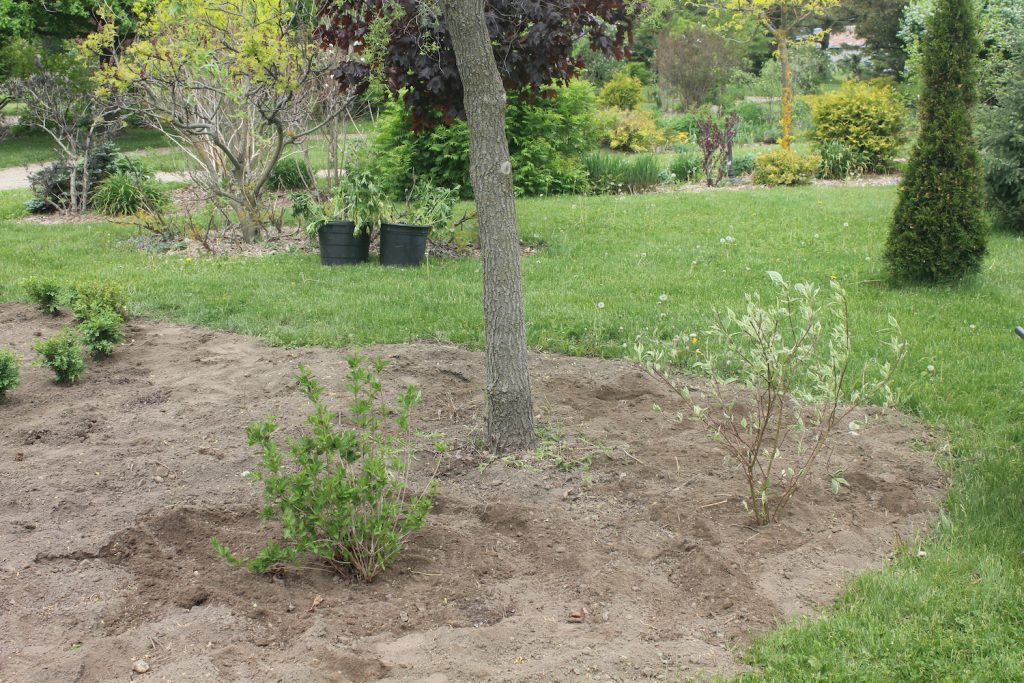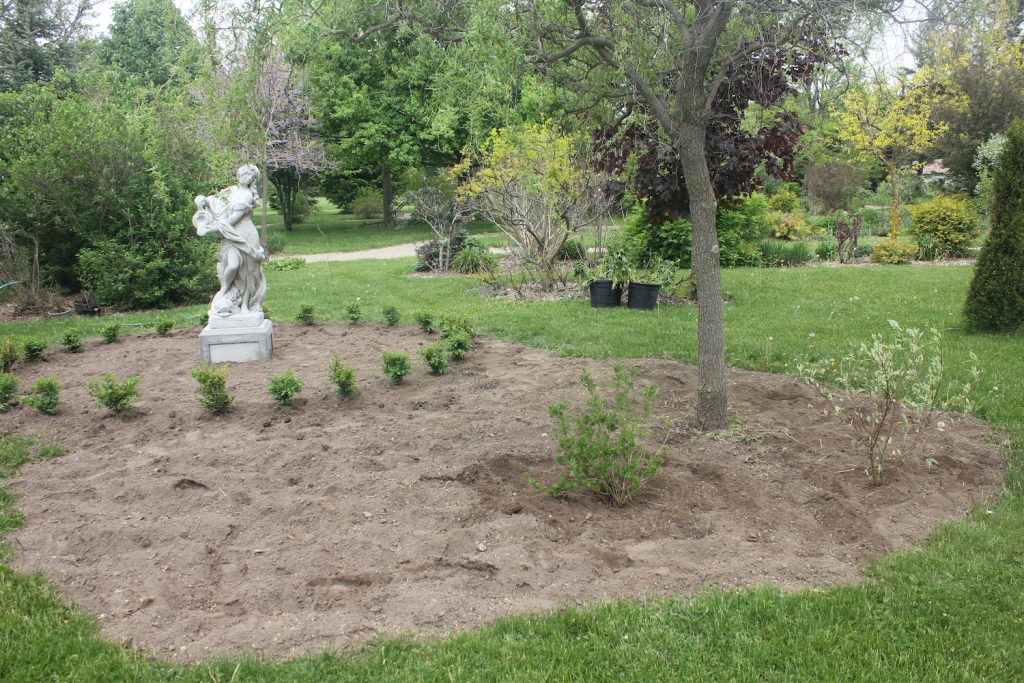 A small bed was marked out for the shrubs, the soil was smoothed, and grass seed planted.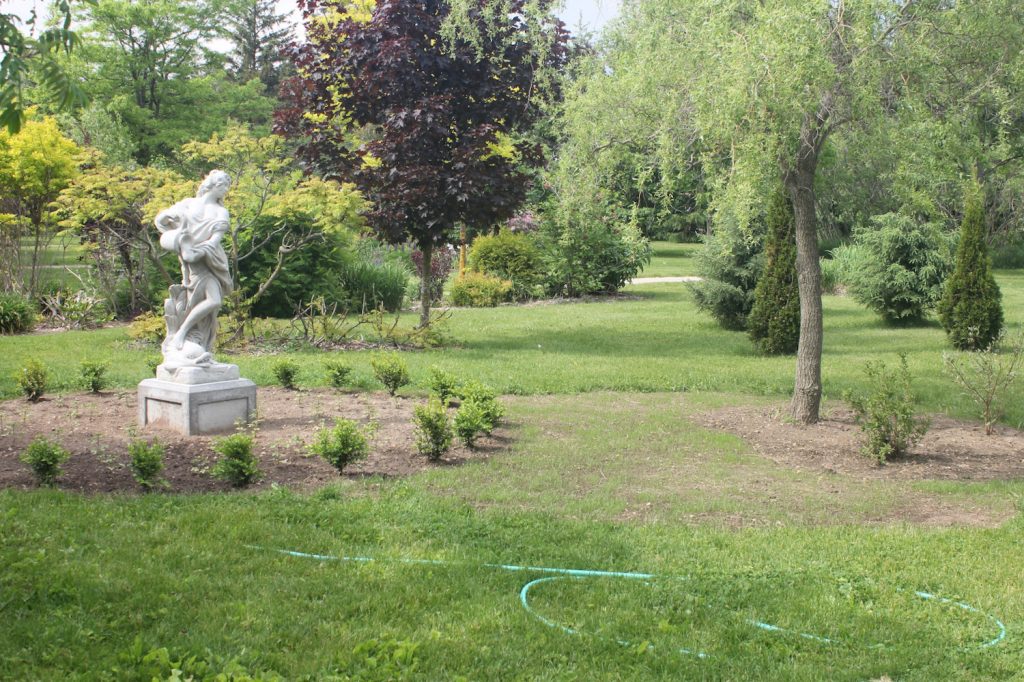 Inside the circle, I planted 48 dark purple cleome, so I'm hoping that becomes a beautiful mass of colour later this summer.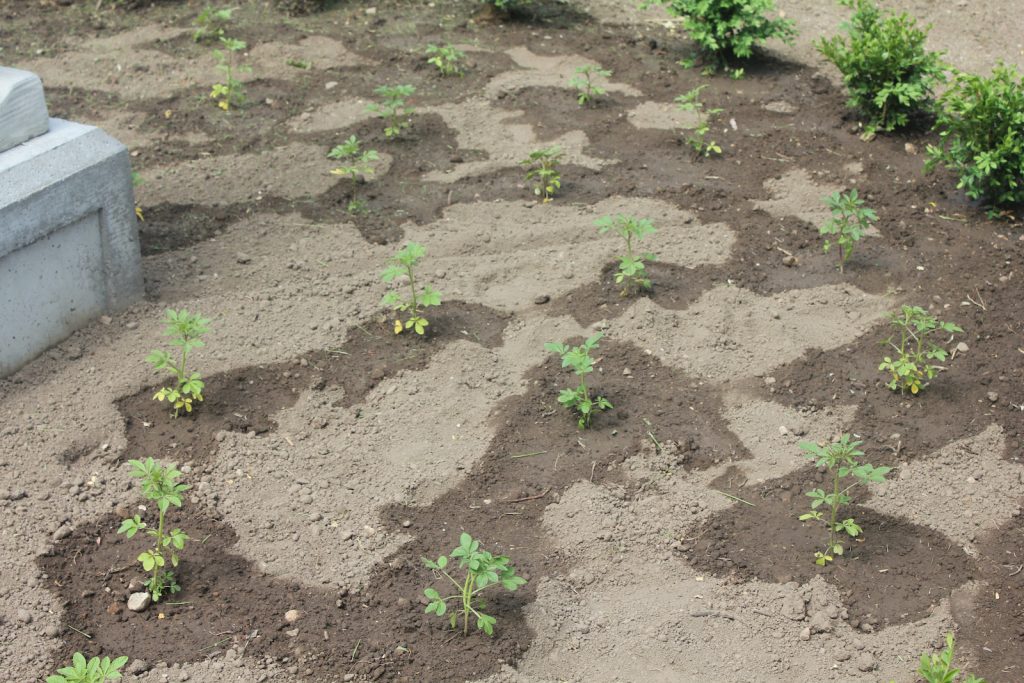 It all actually turned out really well, and quite lovely. And it was all done on the May long weekend, Friday, Saturday and Monday. I had the vision but Doug did most of the work. Good job Doug!